As the incoming Secretary of the Department Homeland Security, retired General John Kelly will face the vicious cycle of illegal immigration, drug addiction, poverty, and crime that has wrecked many Americans' communities in cities, suburbs, and rural areas.
But he's getting some crucial help from President-elect Donald Trump's new border wall, which could reduce the flow of illegals northwards if it is backed up by an Attorney General eager to restart legal enforcement which penalizes law-breaking employers and deters migrants.
That initial labor-flow success may be enough to start a virtuous cycle, because Kelly's improved border security can free up American jobs for unemployed Americans.
The additional employment of Americans can reduce poverty and the demand for drugs, which will reduce pressure on border officers, helping his deputies further shrink the importation and sale of Latin American drugs. In turn, a reduced drug trade will put more pressure on governments in Mexico and Central America for the reforms needed to aid their domestic economies that could further reduce the northward movement of labor and drugs.
The same cycle operates on the southern side of the border, where greater emigration and the drug trade strip Central American countries of their young men, and then saddle them with drug money, high crime, corrupt governments and low investment. Cheap-labor migration and the drug trade are bad for the United States — but are catastrophic for Central America and Mexico.
Pro-American reform groups have praised Kelly's nomination. His "commitment to the nation's security is without question, and his military expertise and experience fighting the influx of illegal drugs from Latin America gives him unique insight into the challenges faced by the nation's immigration enforcement agents, as well as practical knowledge of border deterrents," said a statement from the Federation for American Immigration Reform.
From 2012 to 2016, Kelly oversaw U.S. military and diplomatic operations as Commander-in-Chief of Southern Command, giving him the experience and relationships to deal with with Latin American politics and drug-related violence rages.
"I applaud places like Honduras, El Salvador, and Guatemala, that are suffering terribly from the effects of drug trafficking networks fueled by drug demand from the United States," Kelly said in an interview with the National Defense University. "They are imperfect democracies, but they are also trying to address some of the long-standing obstacles to economic and political progress,"he said, adding:
Virtually all of the cocaine that comes to the United States originates in Latin America. The countries I just mentioned in Central America are doing their best to stem the flow. Virtually all the heroin consumed in the United States is now grown and produced in Mexico or Colombia. Roughly 87 percent now of the methamphetamines consumed in the United States are produced in Central America or Mexico. All of this drug production feeds the American drug habit, and the massive, illicit drug revenues are then are used by criminal networks to buy off or murder police and judges, and allow for million dollar bounties to be put on a number of national leaders in Central America.
"These small countries are suffering terribly because of U.S. drug consumption," Kelly said.
Kelly is correct that Americans are indeed hooked on drugs brought into the United States by foreign drug traffickers, whose illicit trade causes chaos in Latin American countries. Both Americans and Latin Americans suffer while drug trafficking empires profit.
And when the U.S. political establishment throws open the country's borders, then at least eight million lower-wage jobs are taken by hard-working illegals, leaving wages lower and several million Americans on the sidelines.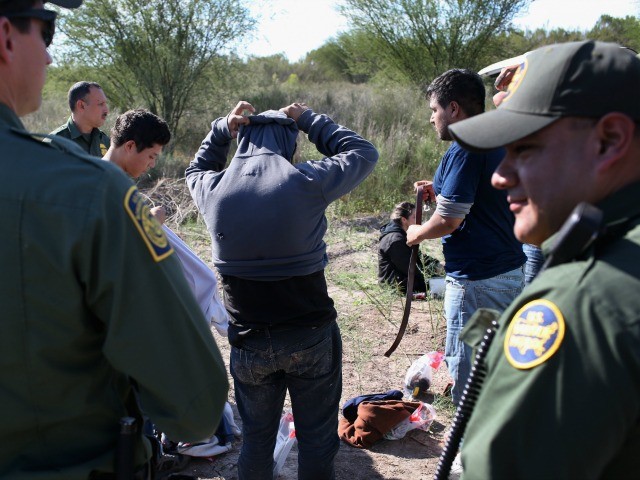 In August 2016, President Barack Obama's economic advisor reported that roughly 10 percent of American "prime age" men, or 7 million men aged 25 to 54, have dropped out of the nation's workforce of 157 million. They are not trying to get jobs, and are not participating in the nation's labor force.
"This [dropout] is caused by [government] policies and institutions, not by technology," said Jason Furman, an economist who chairs the president's Council of Economic Advisors. "We shouldn't accept it as inevitable," he told a Brookings Institute expert, Dave Wessel on August 10. He added:
The impact it has, the evidence is very clear that… when you're talking about someone who is not married, who has less than a high-school degree, there's a good chance that [unemployment] is not a choice, and it is associated with depression, with drug use, with suicide, with a range of bad outcomes for people.
Immigration, legal and illegal, stands at record highs. For roughly every two Americans born, one immigrant settled in the U.S. in 2015 alone, according to government data. Every year, about four million Americans turn 18 and begin looking for jobs, while a million or more immigrants (and illegal aliens, and foreign students, and refugees) arrive in the U.S.
That migration has been boosted by Obama, who has told border officers to let at least 350,000 Central American economic migrants apply for political asylum.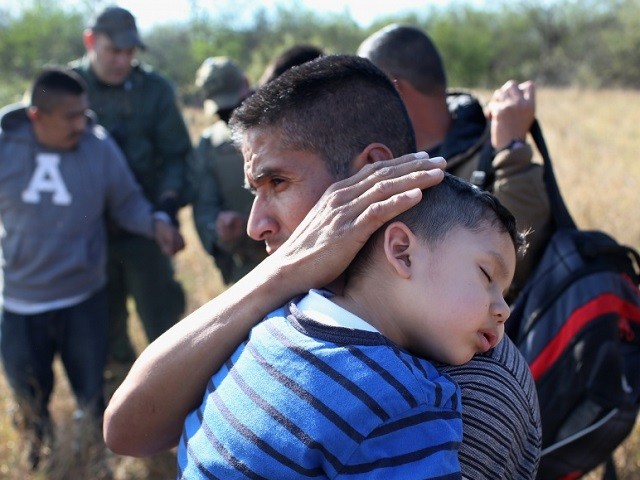 As Breitbart News has previously reported: "That's great for employers, good news for retailers, and also for Wall Street's investors, but is bad news for Americans' wages, bad news for lower-skilled Americans living in states with high real unemployment and bad news for productivity." Adding deadly narcotics to mass migration has had terrible consequences at home and in neighboring nations.
As the cheap labor comes across the border, so do drug couriers. "Mexican Drug Dealers Turning U.S. Towns Into Major Depots," the New York Times reported in 2002. "From Alaska to South Carolina, law enforcement officials said, Mexican traffickers have taken advantage of spreading Mexican immigration and freer North American trade to establish themselves as the dominant wholesale suppliers of illegal drugs across much of the United States," the paper reported.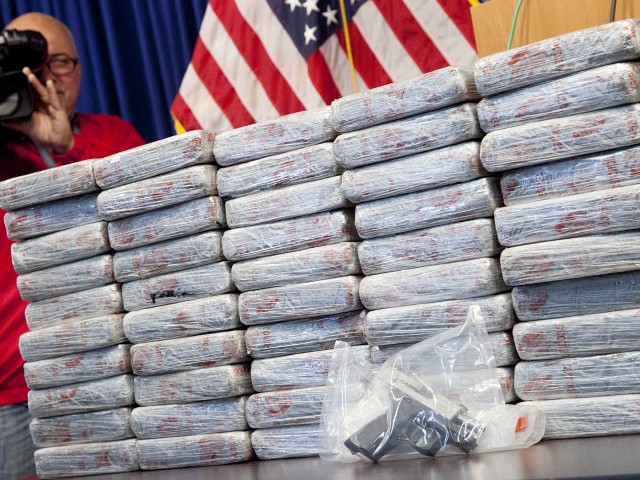 How many died because Latin America found a new market for its drugs? Far too many already: More than 47,000 people died drug-induced deaths in 2014, including 10,574 from heroin. Before Trump's election, giving drug traffickers with a trail of dead addicts in their wake a second chance somehow became the priority in Washington because no one put America first.
Kelly will have to also face down the cartels, whose "days are numbered,"  says Trump.
Trump has promised they will no longer be permitted to freely operate on both sides of the border. Cutting off the flow of drugs and smuggled migrants will hamper their operations.
Kelly won't get much help from U.S. business lobbies or from Latin Americans governments as he cracks down on the flow of cheap illegal labor. But it's a huge part of the job, and if he begins succeeding, then the other problems will be easier to solve.
If he's lucky, the vicious cycle will become a virtuous cycle on his watch—although only temporarily and partially because America will always be a market for drugs and cheap labor.