Special Counsel Jack Smith, who is spearheading an investigation into former President Donald Trump, reportedly subpoenaed former Vice President Mike Pence on Thursday.
Attorney General Merrick Garland in November appointed Smith to determine whether Trump should face criminal prosecution for the events of January 6 or his handling of White House documents after he left office.
ABC News, who first reported that Pence had been subpoenaed, said it is not immediately clear what information Smith wants from Pence but noted that the subpoena came after "months of negotiations between federal prosecutors and Pence's legal team."
"The move will be seen as a major escalation of Smith's probe into efforts by Trump and his allies to overturn the election, and suggests that Smith's investigation has entered a more advanced stage," ABC News explained.
As Breitbart News previously reported, Smith has a history of botched prosecutions against political leaders, including one conviction against former Virginia Gov. Bob McDonnell (R) that the U.S. Supreme Court later overturned.
Trump blasted Smith last month, calling him a "Trump Hating THUG."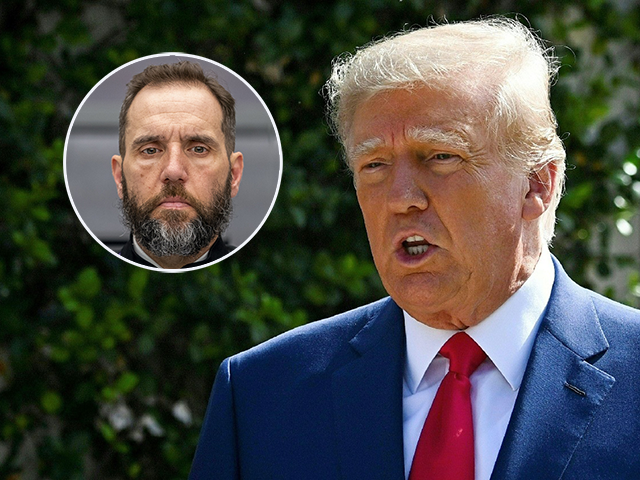 Trump wrote:
The Special "Prosecutor" assigned to the "get Trump case," Jack Smith(?), is a Trump Hating THUG whose wife is a serial and open Trump Hater, whose friends & other family members are even worse, and as a prosecutor in Europe, according to Ric Grenell, put a high government official in prison because he was a Trump positive person.
Neither Pence's office nor Smith's office responded to ABC News's requests for comment.
Jordan Dixon-Hamilton is a reporter for Breitbart News. Write to him at jdixonhamilton@breitbart.com or follow him on Twitter.