Whilst leading a free speech countermarch across the UC Davis campus, MILO managed to take a couple of selfies with protestors who had come out for the second day in a row, following the forced cancellation of last night's event with Martin Shkreli.
The protestors followed the march at the beginning, screaming chants such as "No Milo, No KKK, No Fascist USA," and generally trying to interrupt the proceedings, before eventually deciding to give up.
The march involved MILO finally getting to chance to speak on the campus, to a crowd of over 300 people, where he discussed the importance of free speech and challenging the left-wing consensus on American college campuses.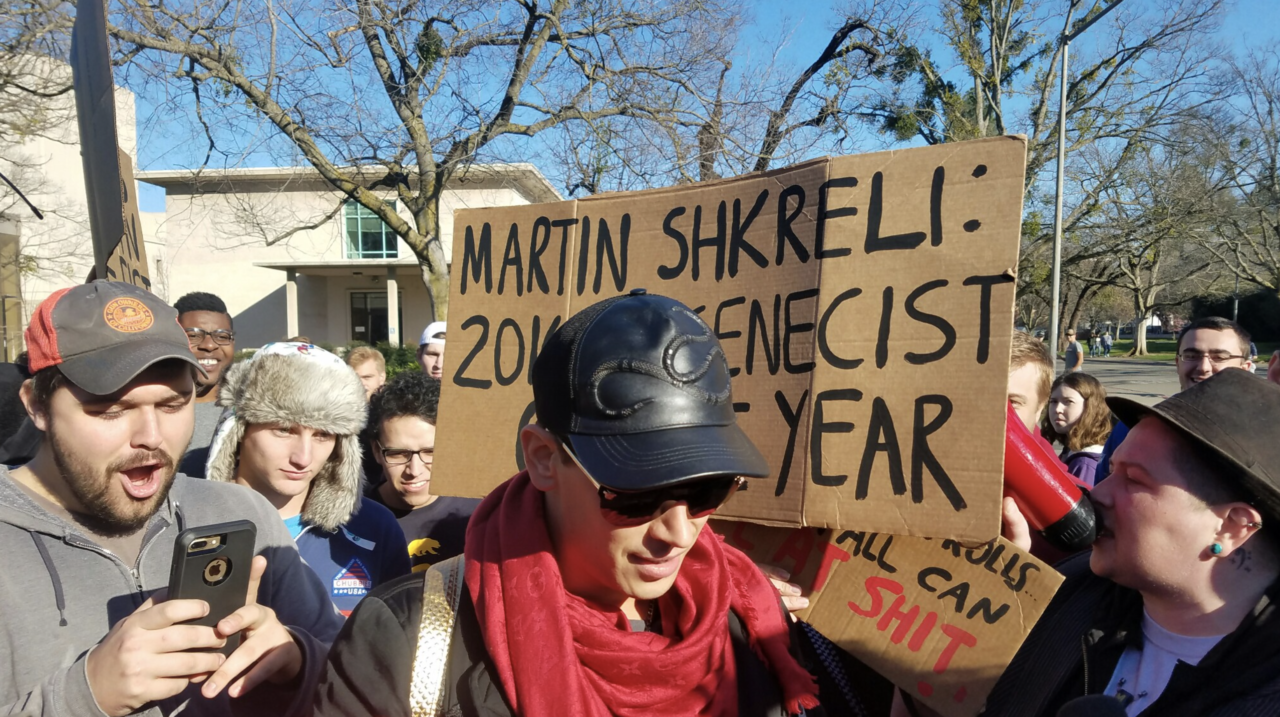 At the end, MILO and the Davis College Republican group reenacted the UC Davis pepper spray incident that took place in 2011, when protestors from the Occupy Movement were pepper sprayed by police after refusing to leave, leading to a nationwide controversy on the use of force by police.
MILO wears jeans by Robin's Jeans, $975. Embroidered jacket by Allsaints, $250. Black leather cap by Gucci, $700. Belt by Gucci, $295. Red crocodile medium top by Giuseppe Zanotti, $750. Red silk and cashmere monogram Louis Vuitton scarf, $450. STAY WOKE shirt, gift from fan. Skull pendant and bracelets by Swarovski. Pearls: model's own.