The Arizona Diamondbacks got better and their divisional rivals got worse all in one expensive free-agent signing.
The Diamondbacks signed Zack Greinke to a six-year, $206.5 million contract on Friday. The deal provides the pitcher more than $34 million per year over the life of the contract, which ends close to the time the righty turns 38. The Diamondbacks give Greinke more per season than David  Price snagged earlier this week from the Boston Red Sox. In fact, Greinke's average salary rates significantly higher than any in Major League Baseball history.
Greinke average annual value of $34.42M shatters previous record of $31M shared by Price and Miguel Cabrera.

— Ken Rosenthal (@Ken_Rosenthal) December 5, 2015
Waiting to see how both union and MLB value Greinke deal with #DBacks. Source says $60M+ in deferrals, present value closer to $190M. — Ken Rosenthal (@Ken_Rosenthal) December 5, 2015
Greinke's former teammate Clayton Kershaw topped the majors in salary in 2015, earning $30 million. The hot-stove acquisitions of Greinke and Price suggest that the top salaries again skyrocket after doing so more than a decade ago with the ten-year deal Alex Rodriguez signed with the Texas Rangers. To put Greinke's annual take of $34 million into perspective, the highest paid MLB player in the year of his birth (Mike Schmidt) received $1.65 million. The year Greinke turned 10, Bobby Bonilla topped all players in the paycheck department with a $6.2 million haul. By the time Greinke reached his 20th birthday, Alex Rodriguez had just completed a season in which he made $22 million.
Greinke finished second in the NL Cy Young Award voting this past season. The starter went 19-3 with 200 strikeouts for the Los Angeles Dodgers. Most impressively, he registered a 1.66 earned-run average—the best mark in the majors since Greg Maddux posted a 1.63 ERA in 1995.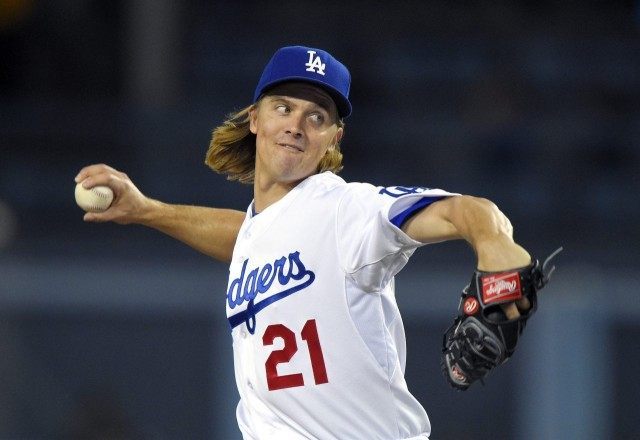 Though the deal contains deferred money paid after the contract ends, it represents almost all of Arizona's free-agent budget for this offseason, reports MLB.com. ESPN informs, "Greinke's contract of $206 million is larger than all the major league free-agent contracts the Diamondbacks handed out in the previous eight offseasons combined ($201.725 million for 28 players)."
The uniforms must've sealed the deal. Suck it haters

— Daniel Hudson (@DHuddy41) December 5, 2015
At 79-83, Arizona finished in third 13 games behind the first-place Dodgers in the NL West this past season. With addition to the D-backs coming by way of subtraction from the Dodgers, Arizona hopes to make up that ground with Greinke on the mound.
"We made a very strong effort to retain Zach but clearly he found a deal that for better for him and his family," Andrew Friedman, president of baseball operations for the Dodgers, announced. "We are now hard at work on our alternatives. We wish Zach, Emily and Bose all the best going forward."