Tyson Fury walked back his controversial comments about gays, pedophiles, abortion, and women belonging on their backs and in the kitchen. Just kidding. He told his critics to "suck my b—s."
"I'm not really interested, to be honest," the heavyweight champion told iFilm London TV. "They can say what they want about me. And they can't knock my achievement."
He proudly maintains, "I am Tyson Fury, Gypsy King, champion of the world."
After Fury defeated Wladimir Klitschko for the lineal heavyweight championship, a video emerged of the Manchester-based fighter doubling down on his claim that the legalization of abortion, pedophilia, and homosexuality signals the endtimes, opining that women belong in the kitchen and the bedroom, calling mixed-martial arts a sport for white guys who can't box, and complimenting the looks of female athletes Jessica Ennis-Hill and Ronda Rousey.
"If giving a woman a compliment, saying she looks good in a dress, is bad, then I'll just repeat it again," Fury said. "Women look good in dresses. Do you want me to say it again? Women look good in dresses. Shall I say it one more time? Women look good in dresses. If I'm going to get in trouble for it, I'll say it again. Women look good in dresses. Men don't look good in dresses, women do."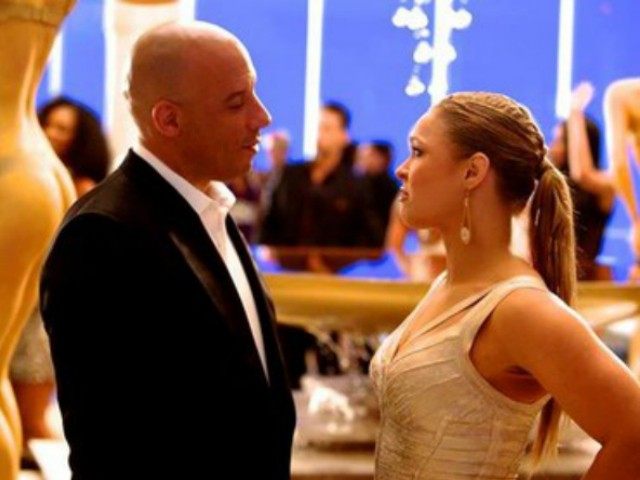 Fury's earlier comments sparked controversy and an online petition demanding that the BBC rescind the nomination of Great Britain's first legitimate heavyweight champion since Lennox Lewis for its Sports Personality of the Year award. "I am a good role model," Fury now insists after initially conceding otherwise. "I show how men should really be, real men. Kids can take note from that."
The 25-0 heavyweight champion faces a rematch with Klitschko, who rode an 11-year winning streak into his fight with the towering Tinker, sometime in 2016. For now, he takes incoming for his politically-incorrect and occasionally crude comments that he frames as expression of his religious beliefs.
"I believe in Lord Jesus Christ as my lord and savior," Fury explained. "And if anybody wants to dispute that, let 'em do that. Am I bothered? Am I gonna denounce Christ or go against my religion for some idiot who's writing [for the] newspaper? Never."