The rich just got richer.
Vaunted free agent Kevin Durant announced on Monday his decision to join the Golden State Warriors. The signing gives the team coming off the best regular season in NBA history the league's top free agent (at least of the ones actually looking for a new team) and provides $54 million in salary over two years to a player who signed a sneaker deal with Nike in 2014 that could hit $300 million in value over the life of the contract.
"The primary mandate I had for myself in making this decision was to have it based on the potential for my growth as a player — as that has always steered me in the right direction," Durant wrote at the Players' Tribune. "But I am also at a point in my life where it is of equal importance to find an opportunity that encourages my evolution as a man: moving out of my comfort zone to a new city and community which offers the greatest potential for my contribution and personal growth. With this in mind, I have decided that I am going to join the Golden State Warriors."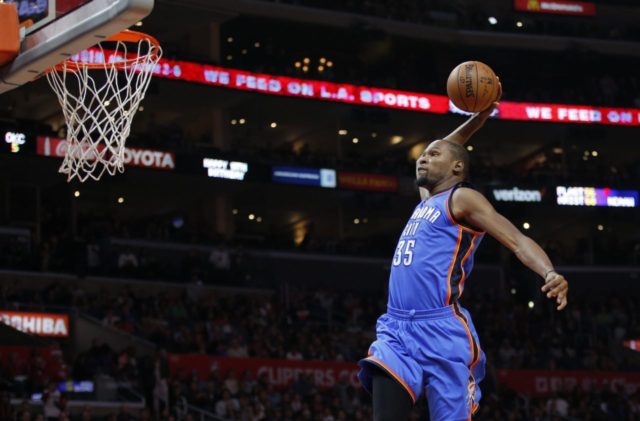 Drama surrounded Durant's decision. His hometown of Washington, DC, hoped to entice him to sign with the Wizards and Tom Brady traveled to the Hamptons to fete Durant on behalf of the Boston Celtics. But a 20-minute phone conversation with the man behind the silhouette on the NBA logo proved most persuasive. Jerry West, a member of the executive board of the Golden State Warriors, told the 2013-2014 NBA MVP that he never felt satisfied as a player until he could finally win a title.
Durant desperately wants a ring and the Warriors could easily get one this coming season. Both sides possessed what the other wanted.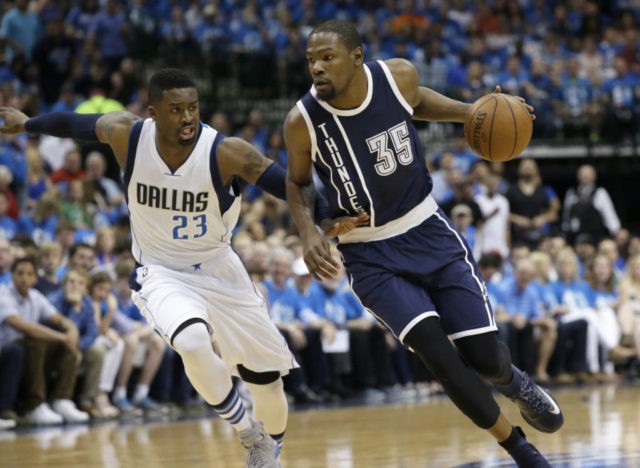 The 27-year-old scored 28 points, grabbed eight rebounds, and dished five assists per game this past season. The Warriors, who won a record 73 games during the regular season and fell points short of repeating as champions in the postseason, enter the 2016-2017 campaign as prohibitive favorites with the addition of Durant.
The deal allows Durant to opt out next year, when Steph Curry also looks to obtain a max contract.
"I'm from Washington, D.C. originally, but Oklahoma City truly raised me," Durant confessed at the Players' Tribune. "It taught me so much about family as well as what it means to be a man. There are no words to express what the organization and the community mean to me, and what they will represent in my life and in my heart forever. The memories and friendships are something that go far beyond the game. Those invaluable relationships are what made this deliberation so challenging."