An educational event for video game design students at the University of Southern California was canceled after administrators decided that the event's all-male panel was not diverse enough.
An event called "Legends of the Gaming Industry" planned for April 20 was canceled by USC Games Director Tracy Fullerton after the school's administrators decided that the all-male panel "didn't reflect the diversity within the USC community and within the gaming industry at large."
https://www.facebook.com/USCIMGD/photos/a.546285968813190.1073741829.368804983227957/878639255577858/?type=3&theater
The purpose of the event was for students to not only have the chance to hear from prominent figures in the video game industry, but also to showcase some of their own work to the experts.
USC Games has a diverse student body, half of which is made up by females. Columnist Tiana Lowe of USC's student newspaper, The Daily Trojan, accused the administration of prioritizing the demands of a few regressive leftists over a "valuable academic opportunity to advance the intellectual development for male and female students alike." She claimed the administration ironically deprived female students from advancing their own education and networking opportunities by canceling the event in the name of feminism.
The scheduled panelists included prominent members of the video game industry, such as Blizzard Entertainment Design VP Jeff Kaplan and the Riot Games CEO Brandon Beck.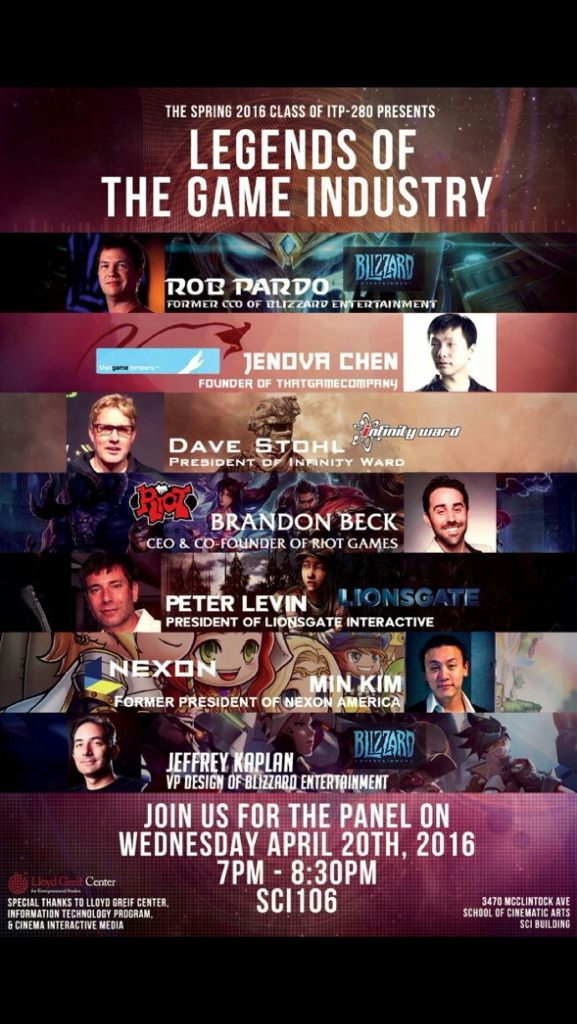 "There was no perfect choice here," USC Games' Director Tracy Fullerton claimed. "There was only the choice to stand for one set of values or another. So, I chose the path I believe in. You all are free to disagree, but I think it is the right side of history."
Writing in The Daily Trojan, Lowe branded the behavior of her university's administration as concerning:
This is the new dystopia, in which visual representation is more important than the actual progress of women and men alike, in which a word, "diversity," is valued over real learning and in which snowflake culture has actually manifested itself as a direct adversary of progress. As a woman in a STEM field, but much, much more importantly, as an individual, to this new regressive standard, I say, "no, thank you." I'll take progress over preposterousness every time.
Tom Ciccotta writes about Free Speech and Intellectual Diversity for Breitbart. You can follow him on Twitter @tciccotta or on Facebook. You can email him at tciccotta@breitbart.com