Facebook is changing the way that it shows its users content, and pages will soon be pushed further down in your timeline. To make sure that you never miss out on any posts from Breitbart News, follow the steps below.
Step 1 – Make sure you have "liked" the official Breitbart Facebook page
Search "Breitbart" in the Facebook search box. Click on the "Breitbart" page. Be sure you see the blue "verified" check – This means that it's the official page.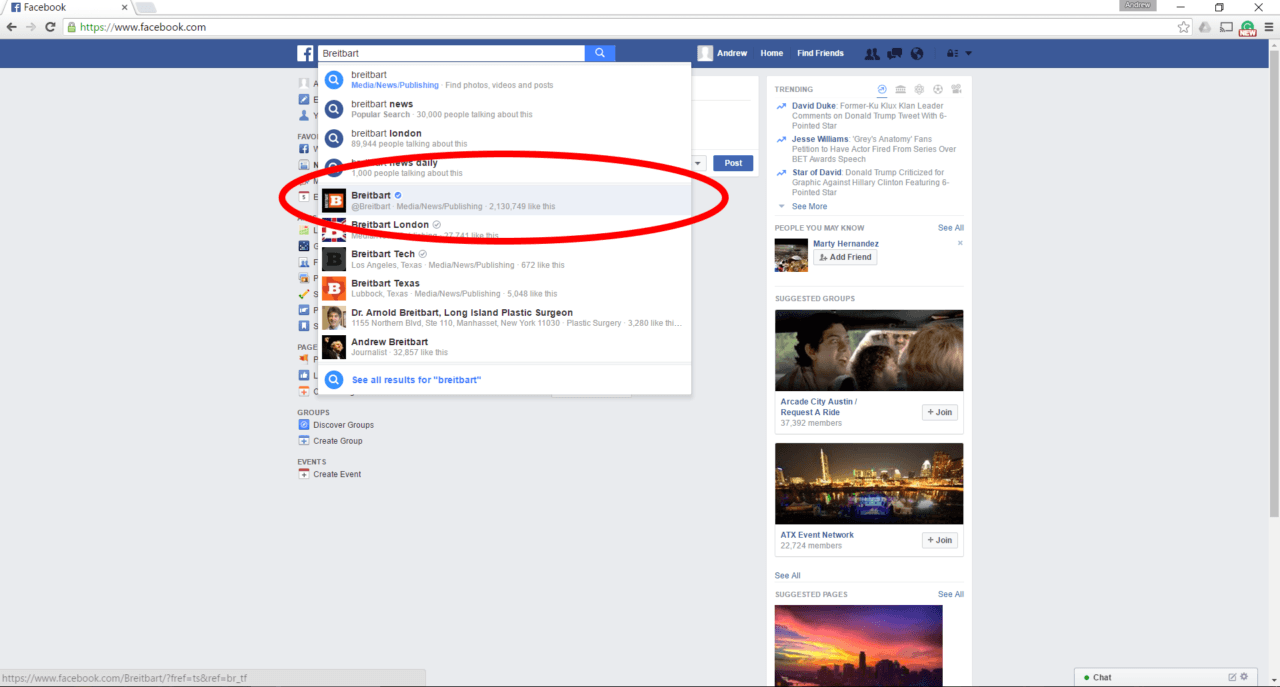 If you have already liked the Facebook page, the button will say "liked" along with a blue thumb next to it.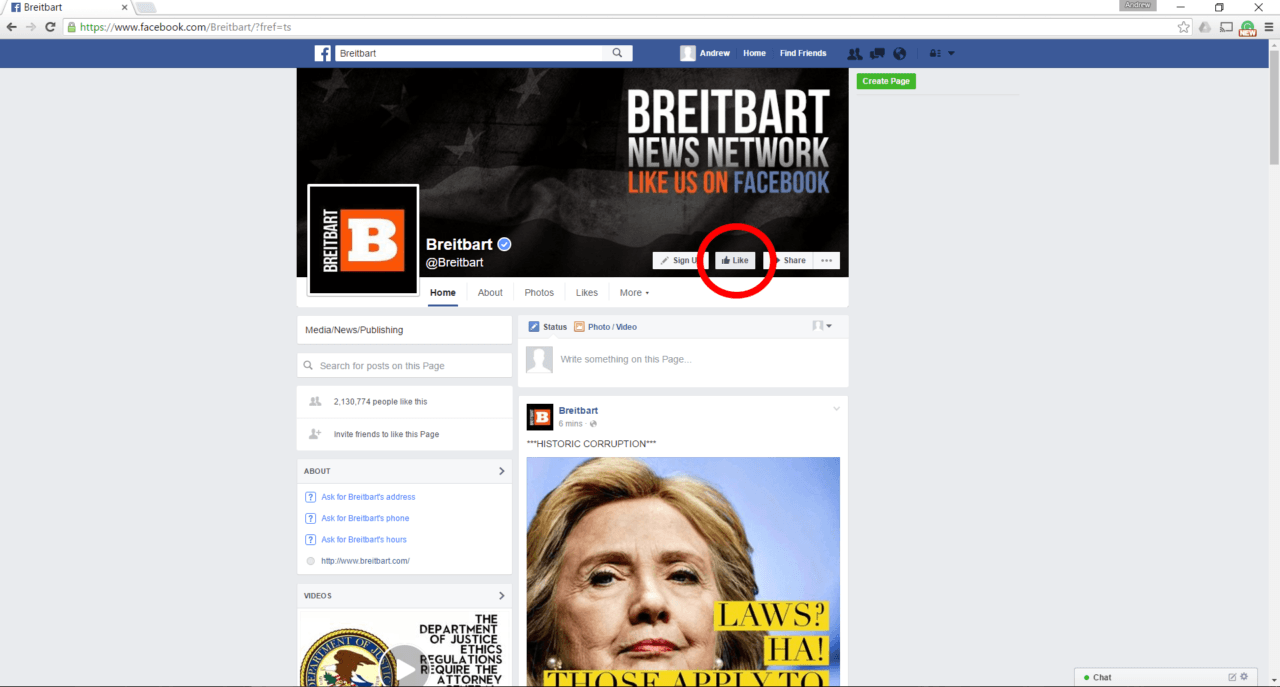 If you haven't already liked the page, the button will say "like" along with a grey thumb next to it. If it says "like", click the button.
You should now be following the page.
Step 2 – Set Breitbart to "See First" on Homepage
Hover your mouse over the "Liked" button at the top of the Breitbart News Facebook Page.
Under "In Your News Feed", select "See First."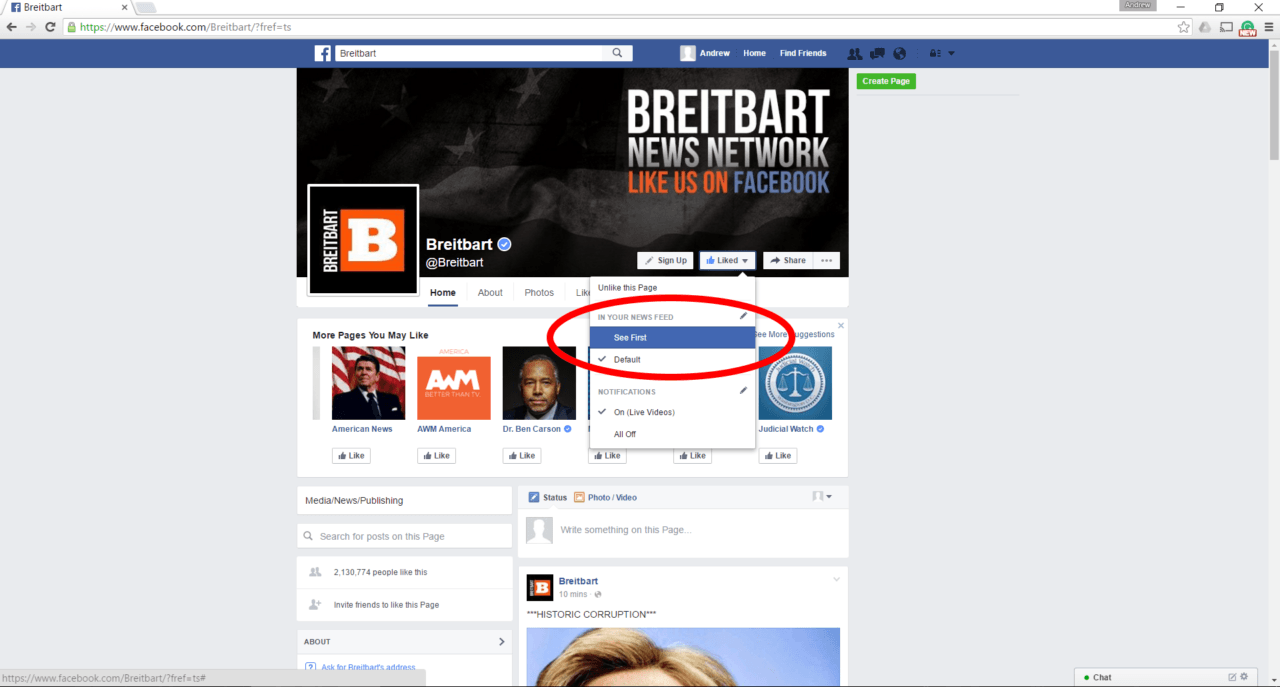 The check mark will move to "See First" to confirm your selection, and you will see posts from Breitbart News at the top of your Newsfeed.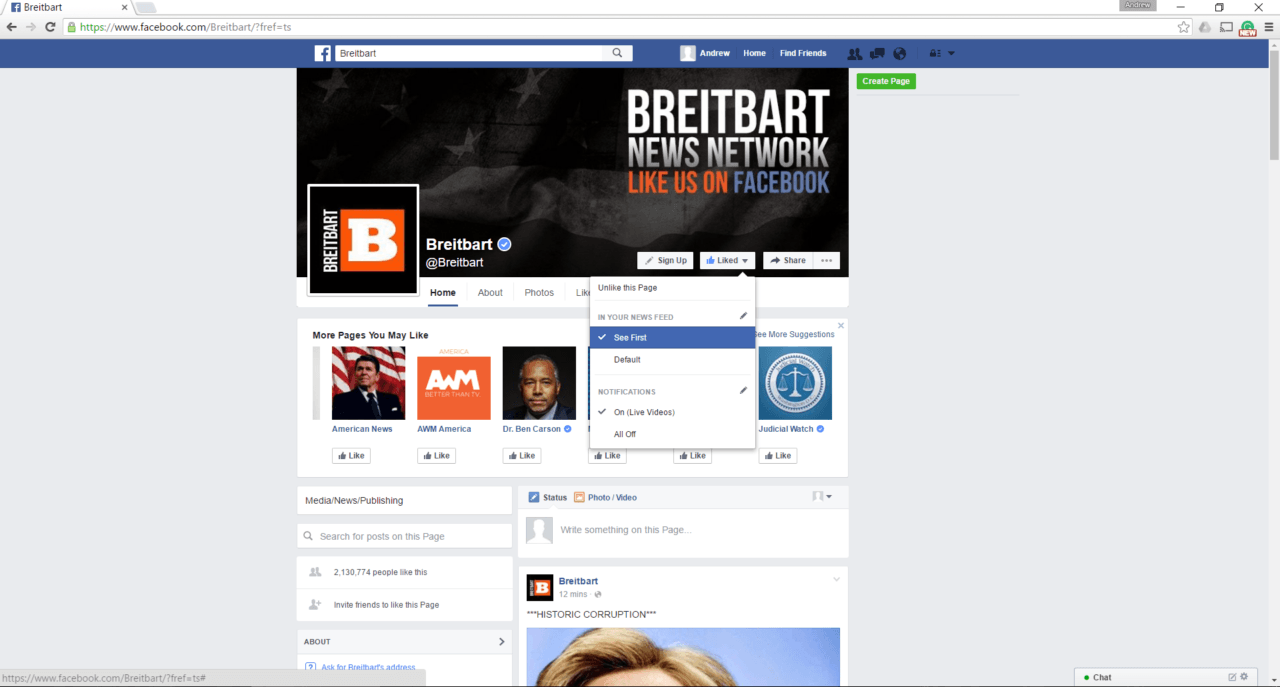 Once these adjustments are made, Breitbart News stories should continue to show up on your timeline, however you will need to repeat this process with Breitbart sub-pages. This includes Breitbart Tech, Breitbart California, Breitbart Texas, and Breitbart London.
Breitbart Facebook How to Prioritize Your News Feed by Charlie Nash on Scribd
Charlie Nash is a reporter for Breitbart Tech and former editor of the Squid Magazine. You can follow him on Twitter @MrNashington or like his page at Facebook.