In just two weeks since its beta launch, free speech Twitter alternative Gab has already accumulated a waiting list of over thirty-thousand people looking to get onto the platform.
The platform, which is currently accepting users in waves, has also received over 1,300,000 views, while over 120,000 posts have been made on the social network within the past two weeks.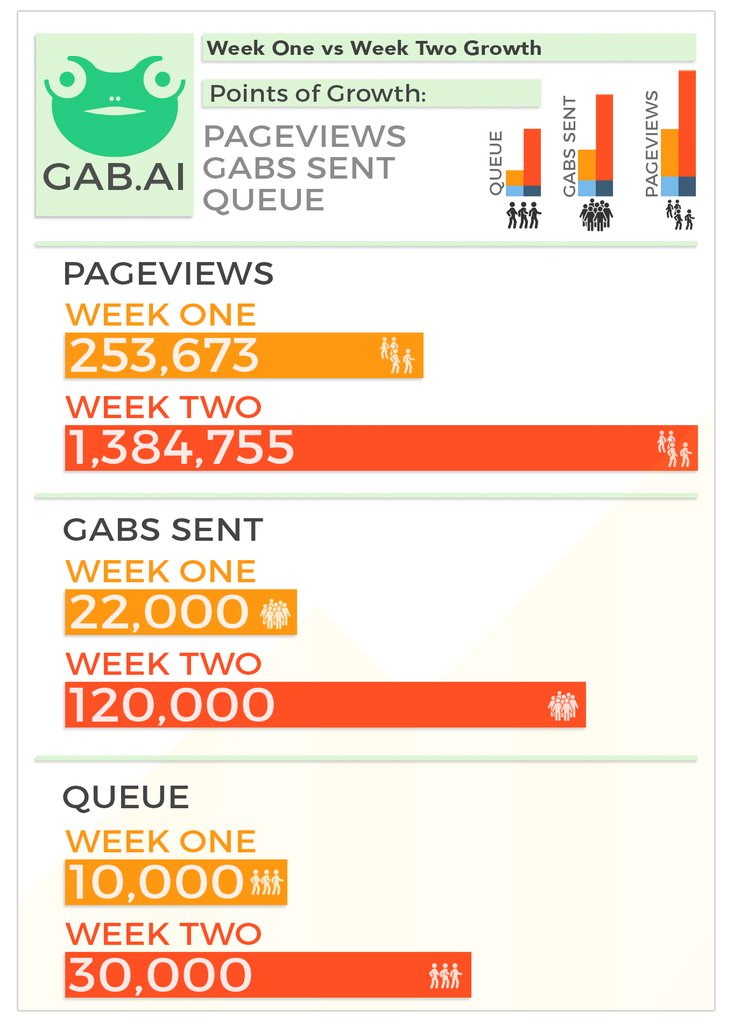 "The response to Gab from around the world has been nothing short of incredible," Gab CEO Andrew Torba told Breitbart Tech.
"This is a movement, and something that the community is driving forward," he explained. "Folks are deleting their Twitter and Facebook accounts, or pledging to do so right after the election. They are waking up to the lies and censorship of Big Social. We will continue to build a product built by the people, for the people. We will continue to put people first and promote free speech for all."
Numerous media professionals and public figures have joined Gab since its conception two weeks ago, and the social network currently boasts such users as InfoWars' Paul Joseph Watson and Joe Biggs, Rebel Media's Lauren Southern, Dave Rubin, Old Holborn, YouTube star CopperCab, and a magnitude of Breitbart Tech contributors.
"If I had to pick a single event that pushed me over the edge to take action, I would have to say it was the suppression of conservative sources and stories by the incredibly biased Facebook Trending Topics team," said Gab CEO Andrew Torba in an interview with Breitbart Tech last week.
Many of us don't realize just how much power and influence the News Feed and Trending Topics products have on our psychological understanding of the world around us. There are hundreds of millions of people who get their main source of news and information from a handful of companies in one of the most progressively liberal cities in the world, it's time for a change… At Gab we welcome anyone who wants to speak freely.
You can sign up for a place in Gab's waiting list here, and follow me on the platform @MrNashington.
Charlie Nash is a reporter for Breitbart Tech. You can follow him on Twitter @MrNashington or like his page at Facebook.