Breitbart Texas traveled to the Mexican States of Tamaulipas and Coahuila to recruit citizen journalists willing to risk their lives and expose the cartels silencing their communities.  The writers would face certain death at the hands of the various cartels that operate in those areas including the Gulf Cartel and Los Zetas if a pseudonym were not used. Breitbart Texas' Cartel Chronicles are published in both English and in their original Spanish. This article was written by Coahuila's "JM Martinez" and Breitbart's Ildefonso Ortiz.
PIEDRAS NEGRAS, Coahuila — Violence has returned to this border city as a group of hooded gunmen broke into a house and executed a man in front of his wife. The only things the gunmen took were two cell phones. Piedras Negras sits immediately across the border from Eagle Pass, Texas.

The murder took place earlier this week at a house on the Mundo Nuevo neighborhood of this border city. 39-year old Carlos Enrique Guzman Exiga had been sleeping with his wife of 16 years, SIlvia Veronica Bravo Ancira, when the gunmen stormed in.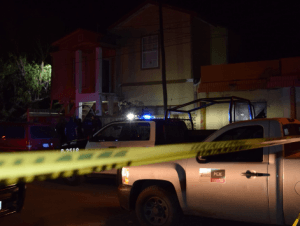 Preliminary information points to the two gunmen going into the room and firing twice at Guzman's head before running away with two iphones. 
"I was in shock when I saw the two men with hoods next to the bed and I didn't know what to do," Ancira Bravo said in her  in initial statements after being taken before the investigators for the initial queries into the murder.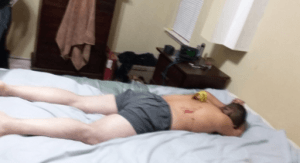 Sergio Roman Camarillo, an agent with the Coahuila Attorney General's Office stated that once they received results from an autopsy, they were able to determine that the cause of death was two gunshot wounds with what appears to be .38 caliber bullets fired at the victim's head.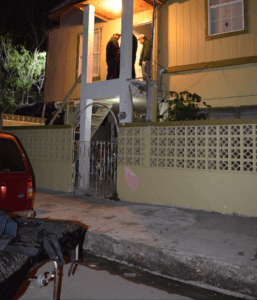 The agent stated that the gunmen took two cell phones form the house, but they have not been able to make a ruling as to the motive on the case. Additional information provided by Coahuila AG's office revealed that Exiga worked in the United States and family members claim he did not have any enemies.