Breitbart Texas traveled to the Mexican States of Tamaulipas and Coahuila to recruit citizen journalists willing to risk their lives and expose the cartels silencing their communities.  The writers would face certain death at the hands of the various cartels that operate in those areas including the Gulf Cartel and Los Zetas if a pseudonym were not used. Breitbart Texas' Cartel Chronicles are published in both English and in their original Spanish. This article was written by Ciudad Victoria's "M.A. Navarro".
CIUDAD VICTORIA, Tamaulipas — As authorities continue to clean up one of the most violent prison riots in Mexican history, Los Zetas drug cartel members are at it again. Yet another prison riot has been set off in this city.

 The riots are 

linked to a series of internal struggles.
Last week, Los Zetas cartel members staged a brutal prison riot at the Topo Chico prison in the industrial hub of Monterrey Nuevo Leon, as previously reported by Breitbart Texas. Government officials confirmed 49 inmates died in the struggle as two top Zetas went to war.
The most recent riot took place at the Tamatan prison in Ciudad Victoria, the same city where two factions of Los Zetas have been engaged in a civil war for months. One faction is called Grupo Bravo while the other one retains the name Zetas.
What had started as a regular day for the relatives of various inmates who were going to visit their loved ones, soon turned into a nightmare. Inside Module #2, two rival groups began fighting for control of the area.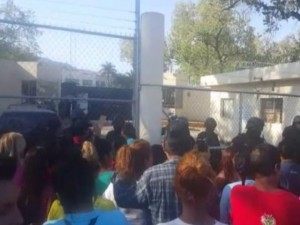 Authorities worked to put down the riot while relatives stampeded to the outer fences in hopes of learning the fate of their loved ones.  The prison holds federal inmates as well as those wanted for state offenses. In recent years, the majority of federal inmates are facing drug or weapons charges tied to organized criminal activity.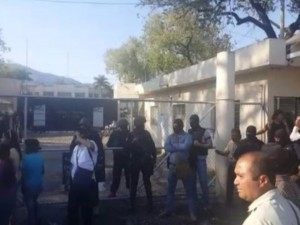 Authorities used tear gas and other weapons to put down the riot while inmates used shanks, clubs and apparently one handgun in an attempt to kill each other. Inmates also started a fire that began to spread throughout the module.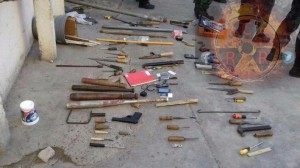 Initially, rumors spread throughout this city that the riot was linked to a prison escape. State authorities have since claimed that no one broke out. During a brief news conference, authorities announced that the riot had been controlled and firefighters were allowed inside the prison to put out the fire.
While the prison riot has been subdued, Los Zetas and Grupo Bravo continue their ongoing battle for the city outside in the streets of Ciudad Victoria.  Breitbart Texas has reported on some of these fierce executions, which continue to this day. Currently the common denominator in the recent executions deals with teams of gunmen driving up to beer stores and firing indiscriminately at the people inside. While authorities and news outlets were busy at the prison, cartel gunmen executed another man at a local beer store.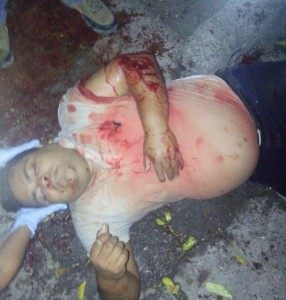 Members of Grupo Bravo continue to place banners around the city and make threats directed at a local member of the media known as "Chilo" who acts as a link between the media and Los Zetas. The threats against Chilo deal with him ordering that the actions of Grupo Bravo not be published locally.