PIEDRAS NEGRAS, Coahuila — More than 3,800 human bone fragments have been recovered from a ranch in the Mexican state of Coahuila pointing to yet another chapter of the mass exterminations carried out over time by the Los Zetas cartel with the help of corrupt government officials.
Since early 2015, human rights groups and grieving parents have been carrying out searches in the ranch known as Patrocinio near the town of San Pedro Coahuila, information released by the Coahuila government revealed. The area where the fragments were found is part of the region known as La Laguna, a place that saw a spike in violence since 2006 when hostilities between the Los Zetas and Sinaloa cartels began.
The searches have yielded thousands of bone fragments, which according to government officials, were found near the surface and not in mass graves. Forensic examination has revealed that the bones have been severely damaged due to extreme heat by the apparent use of fuels to incinerate the bodies.
According to the Coahuila government, the 3,488 bone fragments came from only three bodies. In their statement, the government is trying to deny the comments previously made about Coahuila being home to multiple killing fields.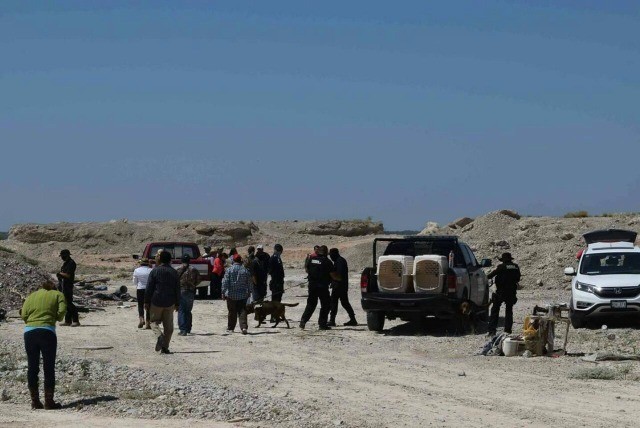 Coahuila's effort to spin the discovery of the bone fragments in the southern part of the state comes after government officials continue to minimize the extermination and incineration of more than 300 victims in the rural town of Allende. Breitbart Texas spent three months investigating how Los Zetas were able to kidnap, murder and incinerate more than 300 men, women and children with complete impunity.
During the investigation, Breitbart Texas was able to confirm that about 150 of the victims were incinerated by Los Zetas in the state prison in Piedras Negras with the help of the corrupt government officials. While Coahuila has made it a point to arrest or go after a handful of lower ranking Zeta members in connection with the massacre, government officials who were complicit with the Mexican cartel have avoided prosecution.
Ildefonso Ortiz is an award winning journalist with Breitbart Texas. He co-founded the Cartel Chronicles project and you can follow him on Twitter and on Facebook.
Breitbart Texas' Cartel Chronicles writer "J.M. Martinez" from Piedras Negras, Coahuila, contributed to this report.

This story has been updated.