MATAMOROS, Tamaulipas — In the months after a new mayor assumed control of the city, casinos, bars, and other businesses used by cartel members in this region have seen a resurgence.
Weeks after a new administration under the Revolutionary Institutional Party began, the practice of allowing the operation of bars, nightclubs, casinos, and other seedy businesses began once again. During the prior administration under the National Action Party, those businesses had been shut down as a way to limit the influence of the Gulf Cartel locally.
Mexican authorities revealed to Breitbart Texas that casinos and other cash businesses allow cartels to launder large quantities of funds while providing them with a screen of legitimacy. In previous cases, casinos and bars have been targets for attacks by members of organized crime.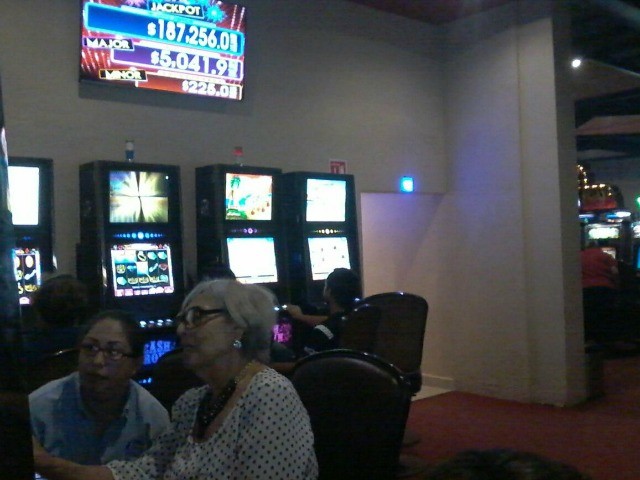 The fronts have resurfaced thanks to a friendly bump in permitting by the current administration led by Mayor Jesus "Chuchin" de la Garza. According to sources within the Matamoros government, the permits are issued by Jesus Aguilar Jimenez, the head of the city's alcohol department. According to local government sources, Aguilar Jimenez received his position thanks to help from his brother-in-law Aureliano Salinas, who is in turn the brother-in-law of former Tamaulipas Governor Eugenio Hernandez Flores. According to the U.S. Department of Justice, Hernandez Flores is considered a fugitive who is facing money laundering charges. The DOJ alleges that the former politician took bribes and was a surrogate of organized crime operating in his state.
Under the new political strategy, the businesses that were closed by the prior administration could once again open their doors by paying permits, fines, and kickbacks, which ultimately fills the coffers of public agencies.
"There will be an operative order and they will have the opportunity to open–but they must pay fines if they owe any and have the permits that they need to operate as long as they follow the hours of operation," Aguilar Jimenez told Breitbart Texas.
With the new businesses, the City aims to revive the once active nightlife in the area. Officials are planning on implementing drunk driving enforcement in an attempt to keep revelers in line.
Editor's Note: Breitbart Texas traveled to the Mexican States of Tamaulipas, Coahuila and Nuevo León to recruit citizen journalists willing to risk their lives and expose the cartels silencing their communities.  The writers would face certain death at the hands of the various cartels that operate in those areas including the Gulf Cartel and Los Zetas if a pseudonym were not used. Breitbart Texas' Cartel Chronicles are published in both English and in their original Spanish. This article was written by "J.A. Espinoza" from Matamoros, Tamaulipas