CIUDAD VICTORIA, Tamaulipas — Seven victims were shot, two of which died during a Christmas party turned riot in a city that has been ground zero for a fierce cartel turf war.
The violence occurred Sunday night during a communal party near the San Marcos river, information released by the Tamaulipas government revealed. There, a group of teenagers began fighting moments before the gunfire began. Two men were gunned down while five underage teenagers were shot.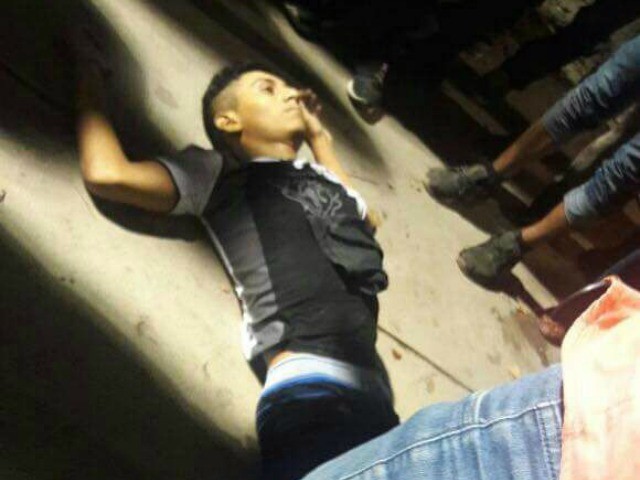 Mexican authorities rushed to secure the area while emergency medical personnel treated the wounded. Tamaulipas state police officers carried out an unsuccessful manhunt to capture the shooting suspects.
As Breitbart Texas has reported, Ciudad Victoria is ground zero for a fierce cartel civil war as rival factions of the Los Zetas cartel continue fighting for control of lucrative drug trafficking routes. The region was originally controlled by the faction known as Cartel Del Noreste (CDN). That group has been under fire from factions known as Vieja Escuela Z, Grupo Bravo and others. The violence has spread terror through the city as cartel kidnappings, drive by shootings, beheadings, dismemberments and other gory executions continue to be a regular occurrence.
Editor's Note: Breitbart Texas traveled to the Mexican States of Tamaulipas, Coahuila and Nuevo León to recruit citizen journalists willing to risk their lives and expose the cartels silencing their communities.  The writers would face certain death at the hands of the various cartels that operate in those areas including the Gulf Cartel and Los Zetas if a pseudonym were not used. Breitbart Texas' Cartel Chronicles are published in both English and in their original Spanish. This article was written by "M.A. Navarro" from Ciudad Victoria, Tamauliapas.