Breitbart Texas traveled to the Mexican States of Tamaulipas and Coahuila to recruit citizen journalists willing to risk their lives and expose the cartels silencing their communities.  The writers would face certain death at the hands of the various cartels that operate in those areas including the Gulf Cartel and Los Zetas if a pseudonym were not used. Breitbart Texas' Cartel Chronicles are published in both English and in their original Spanish. This article was written by Coahuila's "J.M. Martinez".
PIEDRAS NEGRAS, Coahuila — Authorities in this border city found the bodies of two members of an elite police unit along with the body of a female at the garage of a local hotel. Authorities suspect evidence may have been manipulated in the case.
According to preliminary information, the bodies were found by an employee of the Aqua Hotel in the Villa de Fuente neighborhood as she was carrying out her daily cleaning duties. The bodies were on the floor next to a green Dodge Caravan with the engine running. No bullet casings or blood were visible at the crime-scene.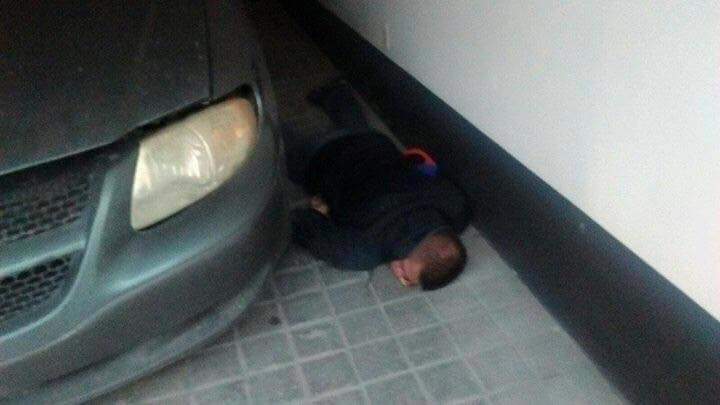 As previously reported by Breitbart Texas, Los GATES is an elite police unit created to take on drug cartels head on, primarily Los Zetas, who in previous years had been able to operate with impunity in Coahuila. Los GATES have since pushed the Los Zetas cartel underground.
Piedras Negras Municipal Police officers rushed to the scene and secured the area.Controversy arose soon after the discovery of the bodies when members of the Los GATES police unit arrived at the crime scene, broke through the perimeter and ran off the local police officers.
So far, the Coahuila's Attorney General's Office has not identified the two police officers or made a public ruling in the case. Breitbart Texas previously reported on the execution of three men in Piedras Negras. In that case, next to the bodies, authorities discovered a narco-banner threatening other informants for Los GATES.
Also around the New Year's Holiday, Los Zetas kidnapped, tortured and beheaded four individuals who had been cooperating with Los GATES. The drug cartel caused panic in the city when they left the heads in some areas of the city while the bodies of the victims were dumped in another area.