LA JOYA, Texas — The hunt is on for a man who allegedly tried to run over a Texas police officer and then climbed onto a cartel raft to flee into Mexico.
The Hidalgo County Sheriff's Office released information about the case on Friday afternoon in an effort to get community members to call in with information as to the man's identity. The information includes two aerial photographs that show the moment the man is meeting with cartel smugglers to get him into Mexico.
The case began on May 31 when a La Joya Police officer pulled up to the parking lot of a restaurant in regards to a call of a suspicious vehicle, information provided to Breitbart Texas by the sheriff's office revealed.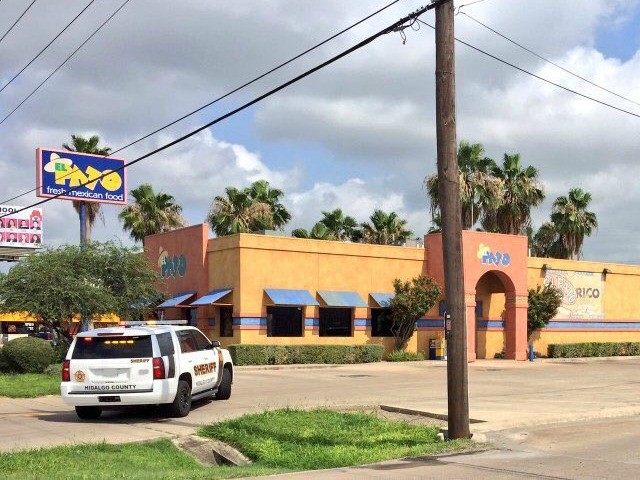 When the officer approached the vehicle, the driver tried to run him over forcing the officer to fire his gun at the oncoming car, sheriff's deputies reported. The officer was not hurt in the attack. The driver of the vehicle managed to flee the parking lot and make his way to the banks of the Rio Grande. It is in that spot that a group of cartel smugglers used a raft to get the suspect across the river and safely into Mexico.
The streets of La Joya are commonly used by drug cartel smugglers because the region provides easy access from the Rio Grande River to a major highway. Because of the constant drug trafficking and human smuggling activity, citizens are subjected to a regular occurrences of high speed chases as smugglers try to elude capture by authorities.
La Joya is the same border town where, in 2014, a Gulf Cartel linked member of the Texas Syndicate prison gang staged a three hour gun-battle with authorities, Breitbart Texas previously reported. Authorities in that case had been hunting for Joaquin "El Cruzador" Cibriam in connection with a drug cartel execution in the city of Edinburg. The man barricaded himself after authorities attempted to arrest him and began shooting at authorities. The firefight ended after Cibriam died in a hail of gunfire. Two officers were also hurt in the gun battle.
Ildefonso Ortiz is an award winning journalist with Breitbart Texas you can follow him on Twitter and on Facebook.