CIUDAD ACUNA, Coahuila — Authorities in this border city have seized body armor, drugs, tactical clothing and an SUV left behind by members of the Los Zetas cartel.
The seizure took place earlier this month when members of the state police unit Fuerza Coahuila were carrying out intelligence operations along a series of dirt roads favored by cartel smugglers near Ciudad Acuña.  The border city of Acuña is immediately south of Del Rio, Texas, in an area favored by the Los Zetas cartel for smuggling activities due to the lack of border security in the area. The region lacks a border fence and provides Los Zetas with wide areas that have minimal patrolling if any by U.S. federal and state forces.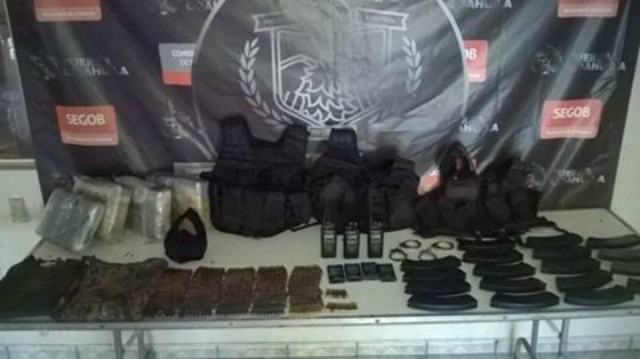 Following on the intelligence gathered, the police Coahuila officers began to carry out a series of surveillance patrols and came across a white GMC extended cab pickup on the side of the road. The truck did not have license plates, sparking the curiosity of the police forces. In border cities, trucks without license plates are usually stolen either from Texas or from Mexican cities and used as disposable vehicles by drug cartels.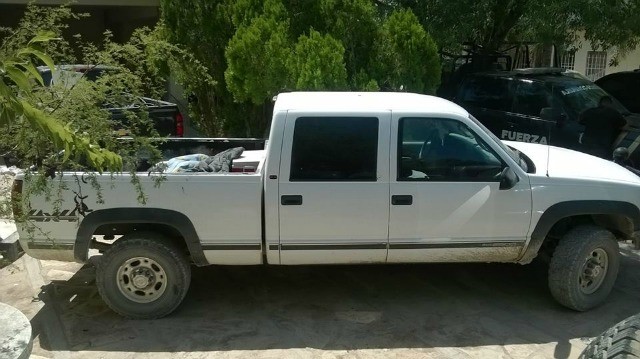 Inside the vehicle, authorities found three bullet-proof vests; a set of Mexican government credentials; more than 500 rounds of ammunition; 18 magazines for AK-47 type rifles; close to 15 pounds of marijuana; communication equipment; handcuffs; and tactical clothing.
Last month Breitbart Texas reported on Fuerza Coahuila officers who seized another cache of  body armor, weapons and police uniforms also in the areas near Ciudad Acuña.
Editor's Note: Breitbart Texas traveled to the Mexican States of Tamaulipas, Coahuila and Nuevo León to recruit citizen journalists willing to risk their lives and expose the cartels silencing their communities.  The writers would face certain death at the hands of the various cartels that operate in those areas including the Gulf Cartel and Los Zetas if a pseudonym were not used. Breitbart Texas' Cartel Chronicles are published in both English and in their original Spanish. This article was written by Coahuila's "J.M. Martinez."