UPDATE: Mexican authorities have confirmed to Breitbart Texas that a total of five individuals were shot with four of those listed in critical condition.
Original report
MONTERREY, Nuevo León — Mexican authorities continue to investigate a lone gunman attack at a local high school in this city. A teacher, student, and the suspected gunman who is also listed as a student all remain in critical condition.
Authorities responded to a call of a shootout at the Northeastern American College, a private high school, on Wednesday morning, information provided to Breitbart Texas by Nuevo León state law enforcement officials revealed.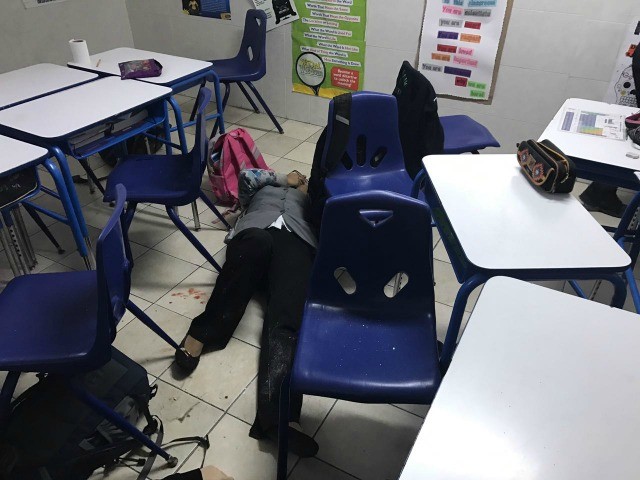 Initially, authorities believed that three students had been shot. Upon arrival they learned that the victims were in fact two students and one of the teachers. While the investigation is still in its preliminary stages, authorities believe that a 15-year-old student identified only as "Federico" went into the classroom and opened fire.
The student had been receiving psychological treatment for apparent bouts of depression. The shooting victims have been identified as 15-year-old Luis Fernando and Cecilia Cristina Solis, a teacher at the school.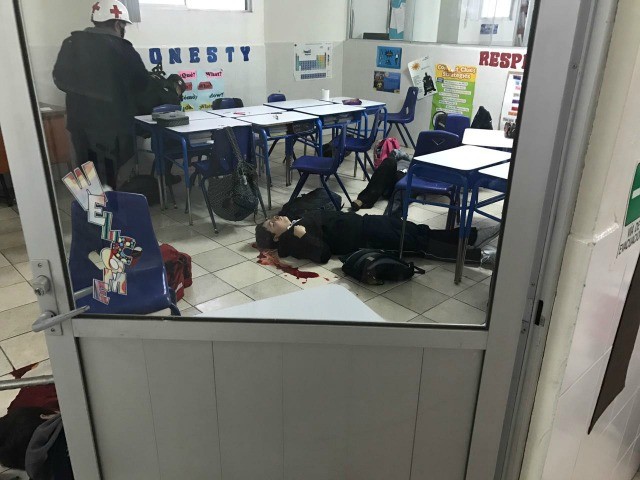 The shooting comes just one day after Nuevo León state officials destroyed more than 5,000 firearms that had been seized by authorities from organized crime members, Breitbart Texas reported. According to state officials, more than 500 of those seized weapons were part of the failed Fast and Furious gun walking scandal where the U.S. Department of Justice under the Obama Administration allowed thousands of weapons to be purchased by Mexican cartels and be smuggled into Mexico. The purpose of the operation was to track the weapons, but authorities lost the firearms. Mexico has a series of strict gun laws that make it very difficult for average citizens to purchase hunting shotguns and small caliber pistols. Weapons such as 9mm, .40caliber, .45 caliber handguns and all semi-automatic rifles are listed as prohibited weapons under Mexican federal law.
Ildefonso Ortiz is an award winning journalist with Breitbart Texas. He co-founded the Cartel Chronicles project with Brandon Darby and Stephen K. Bannon.  You can follow him on Twitter and on Facebook.
Tony Aranda from Monterrey, Nuevo León, contributed to this report.