PIEDRAS NEGRAS, Coahuila — Two mortar shells, an antitank rocket, and various grenades were among the items turned in this week during a gun buyback in this border state. 
Hailed as a program that gets illegal weapons off the streets, Coahuila officials and Mexican military personnel offered gift certificates for food in exchange for weapons in a no-questions-asked buyback. During one of those events in the city of Monclova, citizens turned in various weapons, however officials were surprised when they received two mortar shells. A Russian armor-piercing anti-tank rocket also appeared.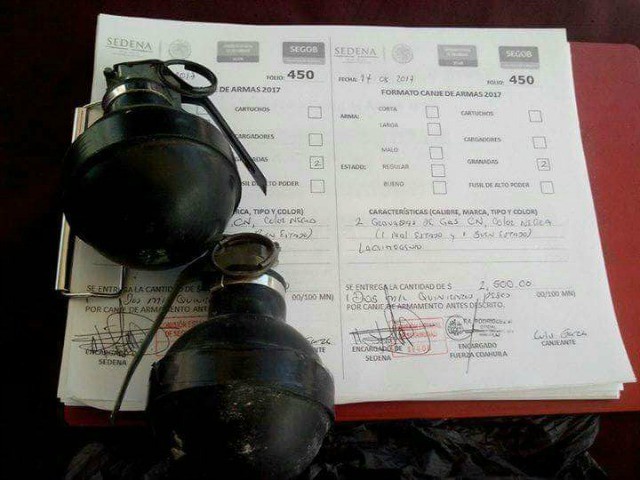 Other items included various fragmentation grenades and flash bangs. The items exchanged indicate the vast arsenal available to members of the various cartels that operate in Coahuila, including Los Zetas factions Cartel Del Noreste and Vieja Escuela Zeta.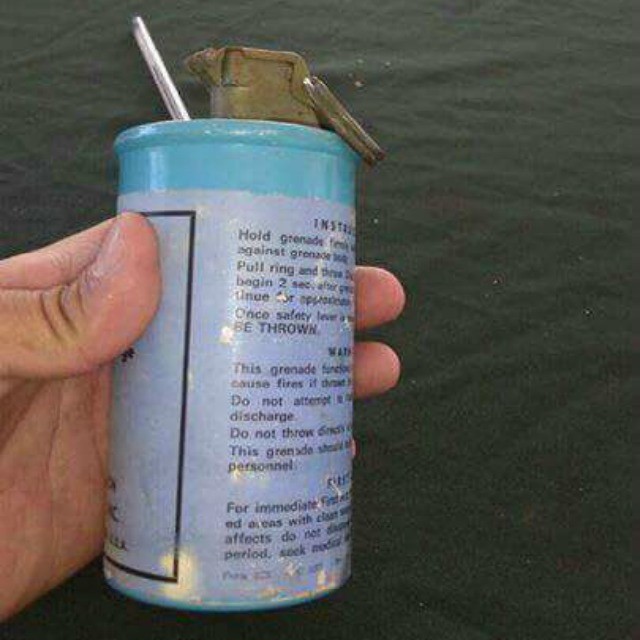 In recent weeks, Coahuila authorities stepped up operations after members of the Cartel Jalisco Nueva Generacion (CJNG) hung a banner in the state capital of Saltillo claiming they would be consolidating turf and accused officials of letting other organizations operate in the state, Breitbart Texas reported.
Earlier this year, a man turned in a box of grenades in exchange for food, Breitbart Texas reported. 
Editor's Note: Breitbart Texas traveled to the Mexican States of Tamaulipas, Coahuila, and Nuevo León to recruit citizen journalists willing to risk their lives and expose the cartels silencing their communities.  The writers would face certain death at the hands of the various cartels that operate in those areas including the Gulf Cartel and Los Zetas if a pseudonym were not used. Breitbart Texas' Cartel Chronicles are published in both English and in their original Spanish. This article was written by "J.M. Martinez" from Coahuila.