An alleged Mexican cartel assassin was caught after illegally entering Texas on a remote stretch of border in the Del Rio Sector. The alleged assassin, Jose Antonio Hernandez Rangel, is known as "Scarface" and he has been identified by Mexican authorities as working with a faction of Los Zetas known as CDN, or Cartel of the North. CDN is the Los Zetas faction in control of and headquartered in Nuevo Laredo, Tamaulipas, immediately across the border from Laredo, Texas.
Scarface is currently being held in the Val Verde Detention Center and is set to be deported back to Mexico on February 15, 2018, according to multiple law enforcement sources in both Mexico and in the U.S. All law enforcement sources who spoke with Breitbart Texas did so on the condition of anonymity. The U.S. sources fear loss of their jobs if their identities are revealed and the Mexican sources fear loss of their lives or the lives of their families. We have seen all needed documentation to verify the sources' claims, but agreed to not publish them.
The 27-year-old suspected cartel assassin crossed the U.S.-Mexico Border near Jiménez, Coahuila, which is between Eagle Pass and Del Rio, Texas, on the U.S. side.
Scarface surfaced in Piedras Negras, Coahuila, in early October with a team of other alleged assassins. State authorities targeted the group and rounded up Scarface and at least eight of his alleged gunmen in a series of arrests, raids, and one gun battle. Despite the operation, a Mexican state judge released him and his gunmen almost immediately claiming there wasn't enough evidence to prosecute them.
Just days after his release, Scarface was implicated by an eyewitness in a double homicide that occurred on October 22, 2017. Breitbart Texas agreed to withhold the name and other details of the eyewitness from the public, but we can report that the witness is a U.S. citizen and is now safely in the U.S.
In that double homicide, two men with known ties to organized crime were murdered. Scarface was identified as being there along with three other alleged assassins. Mexican authorities arrested two of the four alleged sicarios.
The same Mexican judge who released the team only days before, released the suspected Los Zetas cartel assassins almost immediately. That judge, Maritza Gonzalez-Flores, is suspected by multiple colleagues of working with CDN, as she often releases cartel members associated with CDN, but not their rivals, according to multiple law enforcement sources. Judge Gonzalez-Flores lives in Eagle Pass, Texas, on some unknown type of VISA or resident card. Breitbart Texas has covered the alleged cartel judge extensively.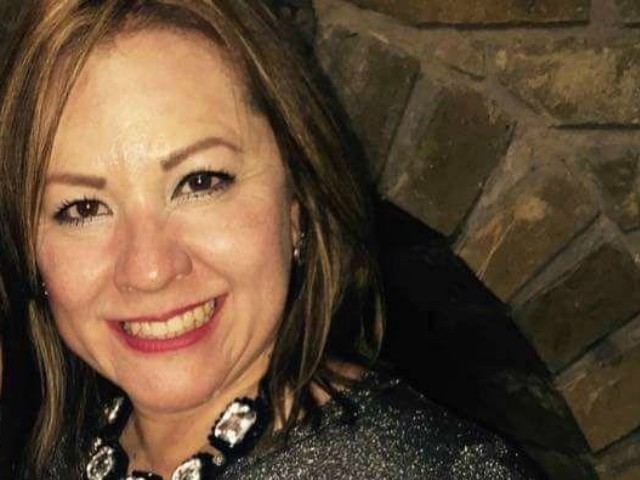 Almost immediately after Judge Gonzalez-Flores (seen in image above) released Scarface's alleged gunmen and he learned that authorities were onto him, Scarface entered the U.S. on a known Los Zetas cartel smuggling route that Breitbart Texas has been monitoring.
Scarface's illegal border crossing occurred in late 2017. At this point, U.S. authorities are unable to hold the alleged cartel hitman for anything other than illegally crossing the border.
Brandon Darby is managing director and editor-in-chief of Breitbart Texas. He co-founded the Cartel Chronicles project with Ildefonso Ortiz and Stephen K. Bannon. Follow him on Twitter and Facebook. He can be contacted at bdarby@breitbart.com.
Ildefonso Ortiz is an award-winning journalist with Breitbart Texas. He co-founded the Cartel Chronicles project with Brandon Darby and Stephen K. Bannon.  You can follow him on Twitter and on Facebook.