At least 13 individuals died and 15 others were injured when a helicopter surveying earthquake damage plummeted to the ground and crushed them. The helicopter carried Mexico's Secretary of the Interior, the Governor of Oaxaca, and other top officials.
Mexico's Secretary of the Interior Rafael Navarrete Prida and Oaxaca's Governor Alejandro Murat were flying in a military helicopter over the region known as Pinotepa Nacional to survey the damage left by an earthquake that was measured at 7.2 in the Richter Scale. Initial earthquake damage reports point to only structural damages and no human casualties.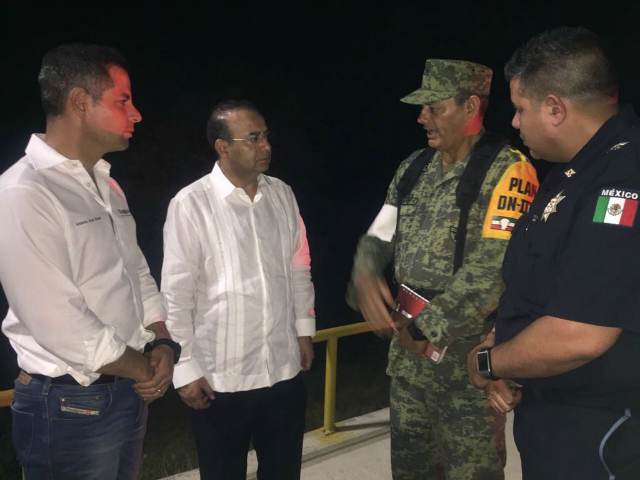 For an as-yet undetermined reason, the helicopter crashed from a height of between 90 and 120 feet as the craft was preparing to land. While the top officials sustained minor injuries, the helicopter crash killed 13 people and injured 15 others. It remains unclear how many of those killed or injured were in the craft and how many were on the ground. According to information released by the Oaxaca Attorney General's Office, authorities at the crash site collected the bodies of 12 victims while another died at a local hospital. The victims are listed as one boy, two girls, four women, and five men.
La @FISCALIA_GobOax da a conocer el reporte oficial sobre el accidente aéreo que se registró la noche de ayer en Santiago Jamiltepec, en la región de la Costa. pic.twitter.com/smaIBXqakp

— Gobierno de Oaxaca (@GobOax) February 17, 2018
While the epicenter of the earthquake centered in Oaxaca, the effects were felt in Mexico City. The shock wave spread panic among local residents. In September 2017, the capital of Mexico felt the effects of a 7.1 earthquake brought down numerous buildings and killed hundreds of men women and children who were crushed by the rubble, Breitbart Texas reported at the time.
Ildefonso Ortiz is an award-winning journalist with Breitbart Texas. He co-founded the Cartel Chronicles project with Brandon Darby and Stephen K. Bannon.  You can follow him on Twitter and on Facebook. He can be contacted at Iortiz@breitbart.com.
Brandon Darby is managing director and editor-in-chief of Breitbart Texas. He co-founded the Cartel Chronicles project with Ildefonso Ortiz and Stephen K. Bannon. Follow him on Twitter and Facebook. He can be contacted at bdarby@breitbart.com.