REYNOSA, Tamaulipas — A Good Friday procession came to a halt as a fierce cartel gun battle broke out, forcing all in attendance to seek cover.

 
In recent days, this border city has seen an escalation of cartel-related violence where gunmen target state police officers and innocent bystanders are caught in the crossfire. The bloodshed spread a cloud of fear among the residents of Reynosa.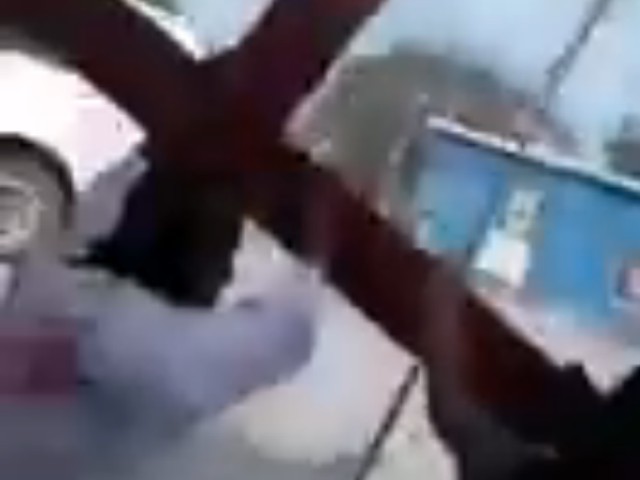 One of the gun battles took place in the Aquiles Serdan neighborhood while residents were taking part in a traditional Good Friday procession. Video revealed the moments when the men and women were forced to dive for cover while machine gun fire was evident. 
A local resident can be heard yelling for a loved one participating in the procession to drop a large wooden cross and seek cover. The gun battle was one of the many that took place in Reynosa throughout Easter weekend.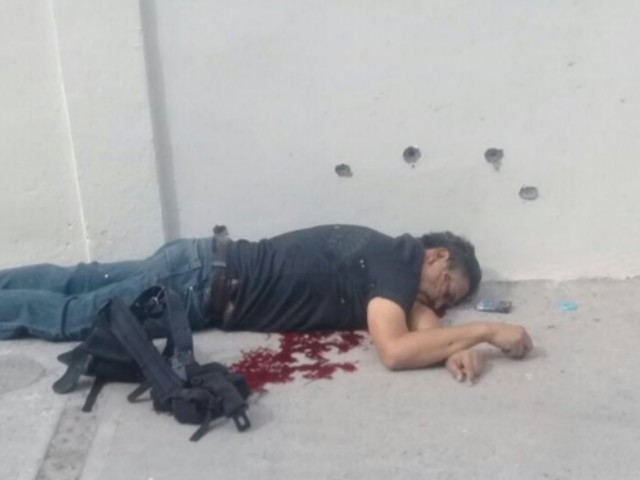 While several gunmen were killed in the shootouts, local residents claim that one casualty was a local bricklayer named Rafael who was caught in the crossfire as cartel gunmen tried to blend with innocent bystanders. Crime scene photographs reveal a piece of tactical-style clothing next to the body, however, it remains unclear if that was dropped by one of the gunmen or if the man was in fact involved. 
Editor's Note: Breitbart Texas traveled to the Mexican States of Tamaulipas, Coahuila, and Nuevo León to recruit citizen journalists willing to risk their lives and expose the cartels silencing their communities.  The writers would face certain death at the hands of the various cartels that operate in those areas including the Gulf Cartel and Los Zetas if a pseudonym were not used. Breitbart Texas' Cartel Chronicles are published in both English and in their original Spanish. This article was written by "A.C. Del Angel" from Tamaulipas.