Villagers in one of Mexico's poorest states captured, beat, and set fire to a suspected burglar allegedly caught trying to steal a motorcycle.
The scene took place in Villa Tumulte de las Sabanas, Tabasco. According to information released by the state attorney general's office, it was in the early morning hours when neighbors claiming to be tired of thefts caught a man allegedly trying to steal a motorcycle. The shouting drew more residents to the mob, beating the suspected thief. It remains unclear who called for it, but the group doused their victim with gasoline and ignited the dying man as they shouted demands for justice.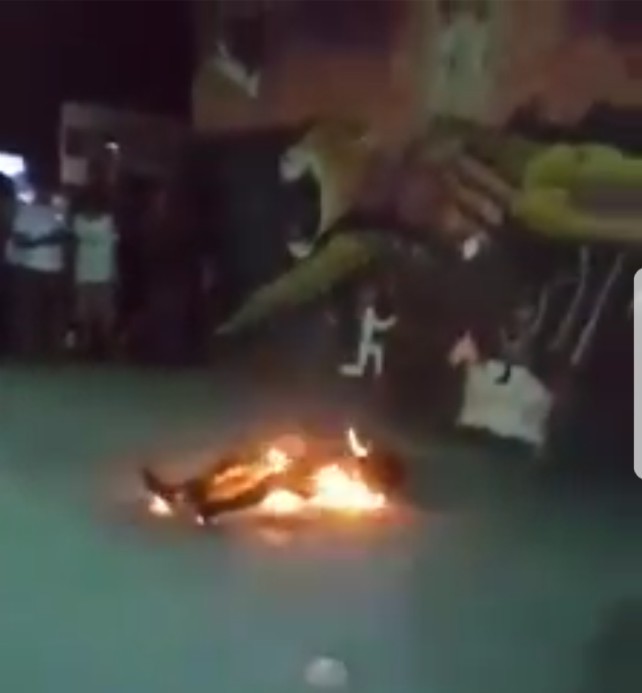 Tabasco's Attorney General, Fernando Valenzuela Pernas, claimed his office is working on tracking down a group of individuals who appear in a series of photographs and recordings of the event. The public official stated that citizens should not take the law into their own hands.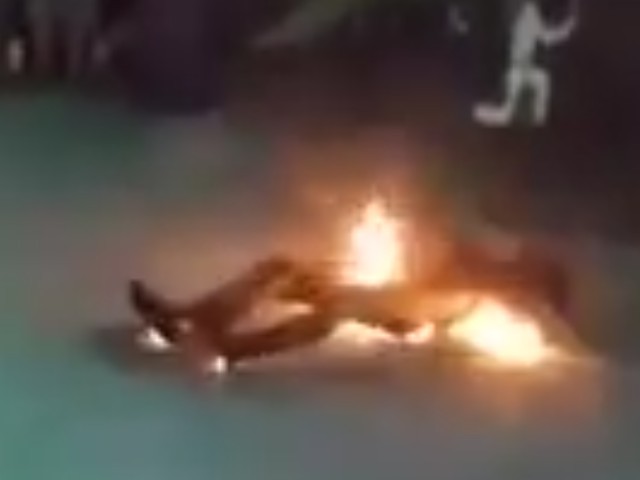 Despite the condemnation from public officials, cases of citizens lashing out at thieves and burglars are becoming more common in Mexico. Last month in San Mateo Atenco in the State of Mexico, villagers tried to beat a man caught after an armed robbery and a shootout with authorities, Milenio reported. In that case, a team of four gunmen robbed a local bus station and fled in a taxi cab as they fired their weapons at police officers.
After a chase, authorities shot two of the gunmen–one was a woman–and arrested the third gunman while the fourth one managed to escape. A group of about 200 residents broke the suspect out of the patrol car and began to beat him. Authorities were forced to use tear gas to break up the mob and rescue the bloodied gunman.
Editor's Note: Breitbart Texas traveled to the Mexican States of Tamaulipas, Coahuila, Nuevo León and other areas to recruit citizen journalists willing to risk their lives and expose the cartels silencing their communities. Breitbart Texas' Cartel Chronicles are published in both English and in their original Spanish. This article was written by Jose Luis Lara, a former leading member who helped start the Self-Defense Movement in Michoacán.