MATAMOROS, Tamaulipas — Members of one of Mexico's most violent criminal organizations delivered thousands of toys to children from some of the poorest families in Matamoros, Tamaulipas. The practice follows a long line of events where cartels seek to portray themselves in a positive light despite the seemingly endless violence they cause.
The philanthropic event took place this week on the day that Mexico celebrates children, known as Dia Del Niño, in the Cabras Pintas neighborhood where a convoy of Gulf Cartel members from the Ciclones faction rolled into the neighborhood with thousands of toys in the beds of trucks. In addition to the toys, the organized crime members produced a children's show with clowns and performers dressed as popular cartoon characters.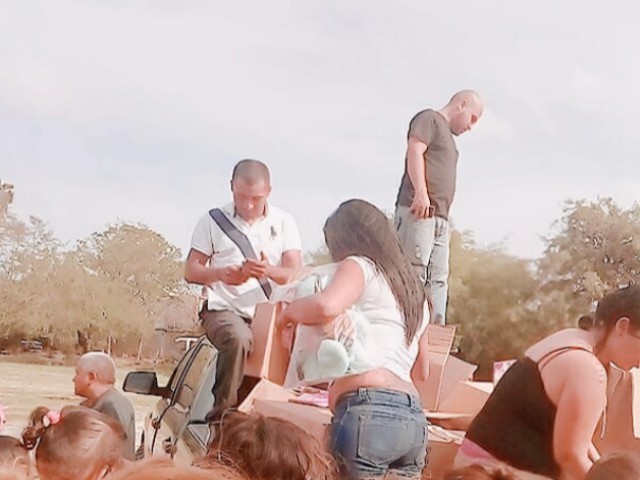 Neighbors at the event claimed they were told the toys came from a man known only by the name "Ciclon 19." In a similar fashion, members of the Gulf Cartel's group called "Escorpion" carried out a similar series of events in rural outskirts of Matamoros.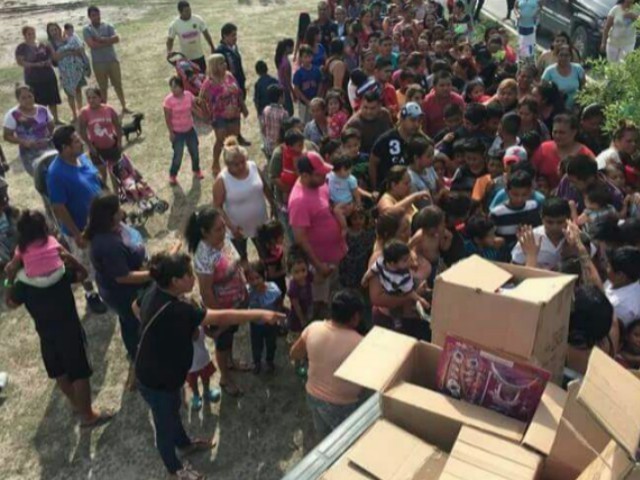 The celebration sparked a fierce debate among local residents between those who see cartels in a positive light and those who continue to condemn the criminal organization. The Gulf Cartel is responsible for local ongoing violence for almost a decade in the border cities of Tamaulipas. The criminal organization is not only linked to drug trafficking and human smuggling, but also to ransom kidnappings, extortion, and forced prostitution.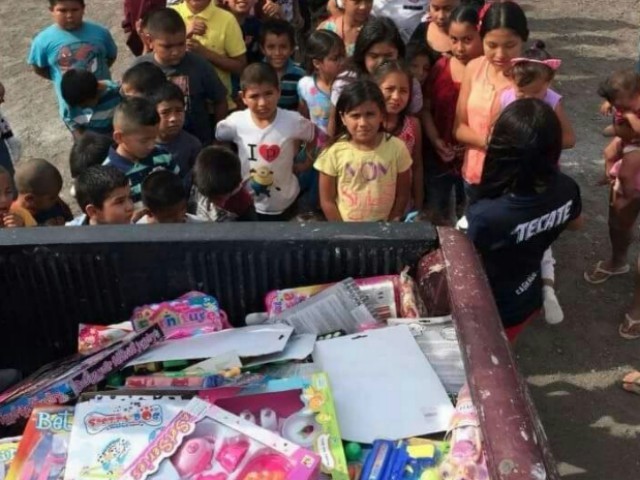 In 2016, in the border city of Nuevo Laredo, Tamaulipas, a faction of Los Zetas called Cartel Del Noreste delivered thousands of Christmas toys to the children of poor communities in the region. As Breitbart Texas reported, the event was wildly praised by several news outlets from Nuevo Laredo.
In early 2017, once again, the CDN delivered more toys and food to the low-income neighborhoods of Nuevo Laredo during the celebration to commemorate the visit of the Three Wise Men to baby Jesus, a deeply rooted celebration in Mexico.
Editor's Note: Breitbart Texas traveled to the Mexican States of Tamaulipas, Coahuila, and Nuevo León to recruit citizen journalists willing to risk their lives and expose the cartels silencing their communities.  The writers would face certain death at the hands of the various cartels that operate in those areas including the Gulf Cartel and Los Zetas if a pseudonym were not used. Breitbart Texas' Cartel Chronicles are published in both English and in their original Spanish. This article was written by "A.C. Del Angel" from Tamaulipas.