REYNOSA, Tamaulipas — State police officers in the city of Reynosa blew the whistle on their commanding officers telling them to stand down when it comes to fighting cartel operators.
The state police have been the driving force in fighting off the growing power of the Gulf Cartel in the region. The fight has come at a heavy cost, wherein only seven months, 15 police officers have died in the line of duty while 30 others have been injured during cartel attacks.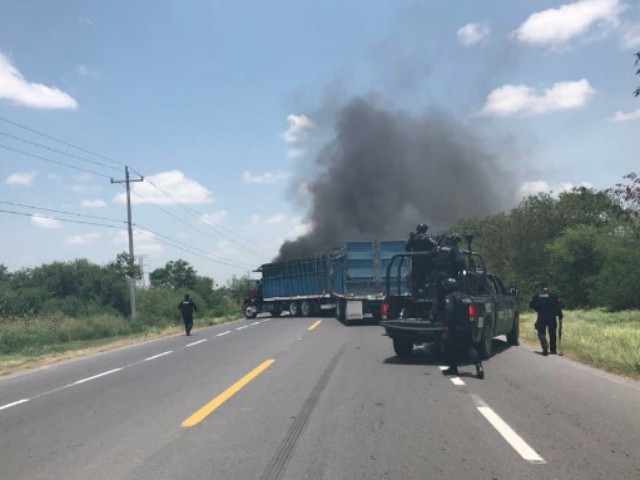 A local journalist in Reynosa videotaped an anonymous interview where a state police officer calls out his superiors for telling him and his teammates to stop fighting drug cartels. The officer who does not show his face had been one of several protesting outside of the police headquarters after they lost yet another officer during a cartel attack.
Este martes en el pte #Reynosa murió 1 elemento de la #PEA y 4 fueron heridos. Esto llevó a PolicíasEstatales a parar labores protestando Vs el coordinador local acusándolo de abusivo y de que ordena que solo atiendan llamadas por DelitoFueroComún #Reynosafollow @SSP_GobTam pic.twitter.com/BlQB4q3AoY

— SETH ROJAS MOLINA (@sethrojasmolina) July 4, 2018
This week, the Gulf Cartel carried out a series of ambushes against state police forces killing one officer and injuring four others, Breitbart Texas reported. The most recent attack led to most of the Tamaulipas officers in Reynosa staging a protest and calling out their superiors who they claim are taking money from cartel operators.
The protesting Tamaulipas cops told Breitbart Texas that Ricardo Martinez Ruiz, the new coordinator for the Accredited State Police, ordered them to stop fighting cartel forces because that is a crime of a federal jurisdiction and not a state crime. The officers claim that Martinez Ruiz will not let them rush out to help out other officers when they are under attack and that the coordinator is refusing to supply them with proper weapons and equipment.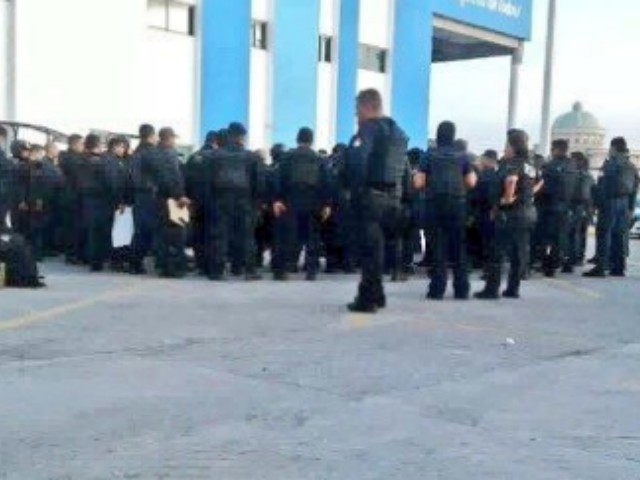 The police officers also claimed that the public safety delegate for the northern region of Tamaulipas, Jose Alfredo Cantera Maldonado, received money from the Matamoros faction of the Gulf Cartel and been working in collusion with them. As Breitbart Texas reported, the Matamoros faction of the Gulf Cartel has been at war with their rivals in Reynosa for more than a year in a bloody struggle that has led to more than 500 murders.
Another major complaint voiced by the state cops deals with a new program where authorities use of different radio frequencies for each municipality. This makes it difficult for officers to coordinate a response among various teams when facing attacks from cartel forces.
According to the officers, their complaints have fallen on deaf ears while they continue to fight on their own against the forces of the Gulf Cartel.
Editor's Note: Breitbart Texas traveled to the Mexican States of Tamaulipas, Coahuila, and Nuevo León to recruit citizen journalists willing to risk their lives and expose the cartels silencing their communities.  The writers would face certain death at the hands of the various cartels that operate in those areas including the Gulf Cartel and Los Zetas if a pseudonym were not used. Breitbart Texas' Cartel Chronicles are published in both English and in their original Spanish. This article was written by "A.C. Del Angel" from Tamaulipas,