MONTERREY, Nuevo León – A bus driver caught in the middle of a cartel gun battle in Nuevo Laredo was able to save his passengers. In recent days, Nuevo Laredo saw multiple high-intensity shootouts between cartel and military forces.

 
The driver and one of his co-workers left Nuevo Laredo with seven passengers on their usual route to Monterrey when they suddenly found themselves in the middle of a fierce shootout. The gunmen fired on the driver and missed him by inches. He managed to continue driving until he pulled into Monterrey. In recent days, the city of Nuevo Laredo saw numerous gun battles where the Cartel Del Noreste (CDN) faction of Los Zetas fought raiding troops.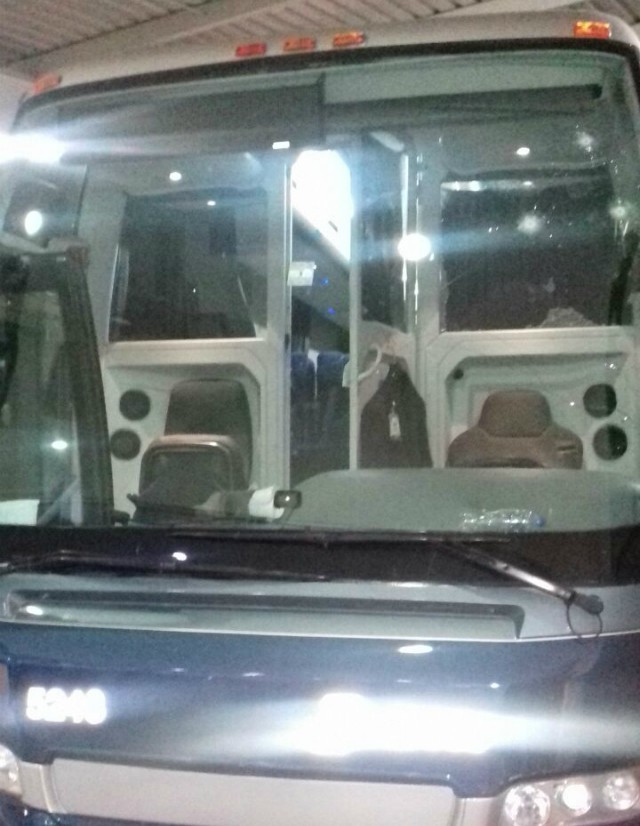 Faced with the fear of staying in Tamaulipas and in the scene of the raging cartel war, the driver kept moving forward and after traveling more than 200 miles, he pulled in to the truck station of the ETN bus company on Avenida Churubusco. There, the driver and the company reported the shooting to authorities. No passengers were injured.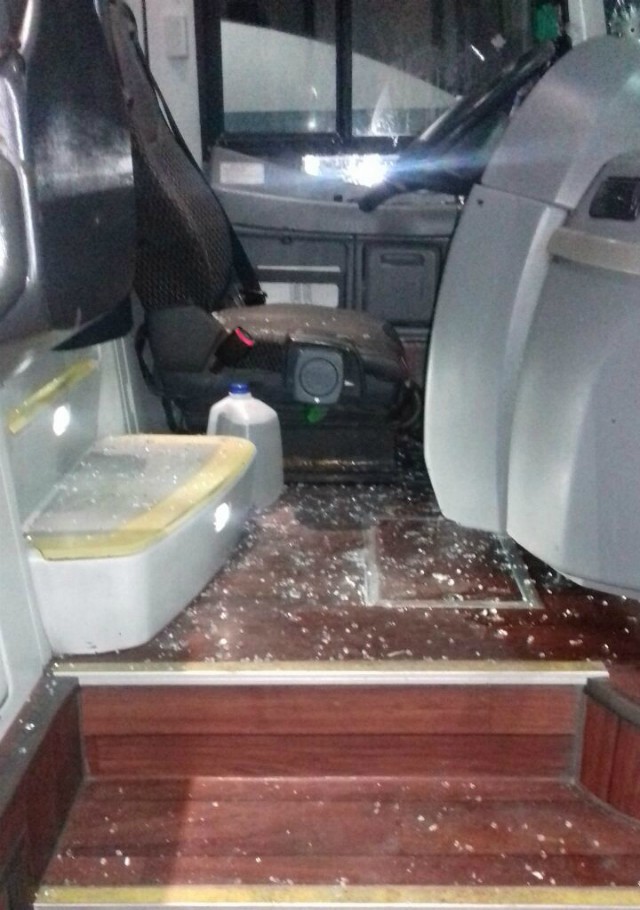 Investigators from the state attorney's office documented four bullets struck the cabin near the driver and another two in other parts of the bus. Breitbart Texas obtained the name of the driver and his partner, however, the names are not being published to protect them from reprisals by cartel gunmen. In the past, there have been several similar cases where other bus drivers have not reported attacks. 
Editor's Note: Breitbart Texas traveled to the Mexican States of Tamaulipas, Coahuila, and Nuevo León to recruit citizen journalists willing to risk their lives and expose the cartels silencing their communities.  The writers would face certain death at the hands of the various cartels that operate in those areas including the Gulf Cartel and Los Zetas if a pseudonym were not used. Breitbart Texas' Cartel Chronicles are published in both English and in their original Spanish. This article was written by Tony Aranda from Nuevo León.