NUEVO LAREDO, Tamaulipas — Cartel gunmen and Mexican soldiers clashed throughout the streets of this border city for more than a day in a series of gun battles, spreading terror among local residents.
The violence began early in the morning when Mexican military forces carried out a series of raids aimed at capturing the leadership of the Los Zetas faction called Cartel Del Noreste. Gunmen quickly responded, setting off a series of fierce battles in the neighborhoods called Nueva Era, Voluntad y Trabajo, and La Fe.
Citizen journalists recorded the various shootouts and shared them on social media to document the out-of-control violence spreading through the region's border cities.
By the afternoon, the violence spread to several other sectors in the city with one of the fiercest skirmishes taking place outside the Plaza Las Americas shopping mall where patrons were forced to drop for cover.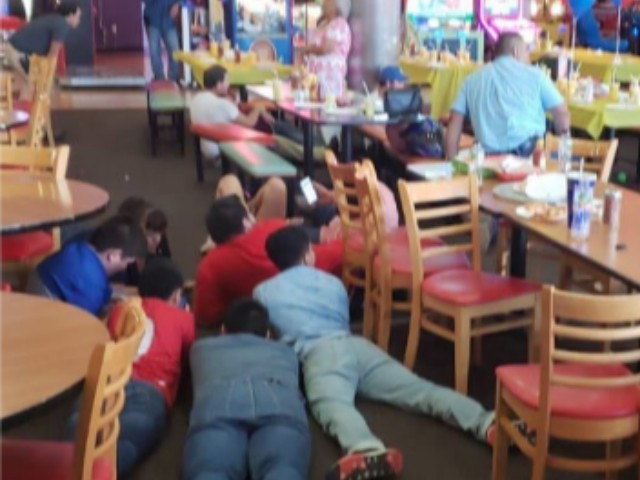 Unlike other cities where Tamaulipas state police officers are leading the charge against cartels, in Nuevo Laredo, the Mexican Army and Navy take the fight to CDN.
The violence in Nuevo Laredo began over the weekend when a team of cartel gunmen shot and killed the warden of the local prison. The murder took place outside a local elementary school. Humberto Vega Avalos was driving his department-issued truck when a team of gunmen ambushed and fired more than 120 bullets at him.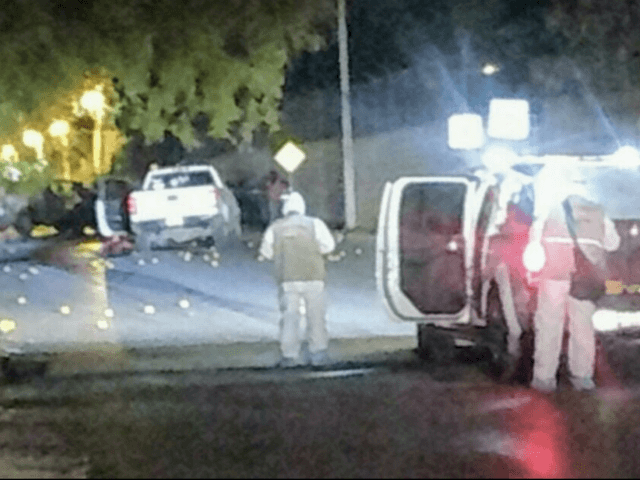 Law enforcement information obtained by Breitbart Texas revealed that Vega's vehicle was shot more than 30 times, while the victim's body exhibited close to a dozen wounds. Authorities collected various types of ammunition, including 7.62×39, 9mm, and .40 caliber.
While a motive has not been established, the murder is likely tied to the recent transfer of inmates out of the city, law enforcement sources revealed. 
Editor's Note: Breitbart Texas traveled to the Mexican States of Tamaulipas, Coahuila, and Nuevo León to recruit citizen journalists willing to risk their lives and expose the cartels silencing their communities.  The writers would face certain death at the hands of the various cartels that operate in those areas including the Gulf Cartel and Los Zetas if a pseudonym were not used. Breitbart Texas' Cartel Chronicles are published in both English and in their original Spanish. This article was written by "A.C. Del Angel" and "Francisco Morales" from Tamaulipas.