In the aftermath of the kidnapping of four U.S. citizens in Matamoros, the city has fallen under a cloud of suspicion — especially after some in municipal leadership were revealed to have ties to the Gulf Cartel.
This week, Jorge Alberto Aguirre Llanas, a councilman in Matamoros, publicly claimed to not have any ties to the Gulf Cartel. He also did not wish to have any entanglements with U.S. authorities. In interviews, he explained that he crossed into Brownsville to get letter from the Cameron County Clerks' Office showing he had no felony convictions or indictments in the Texas county.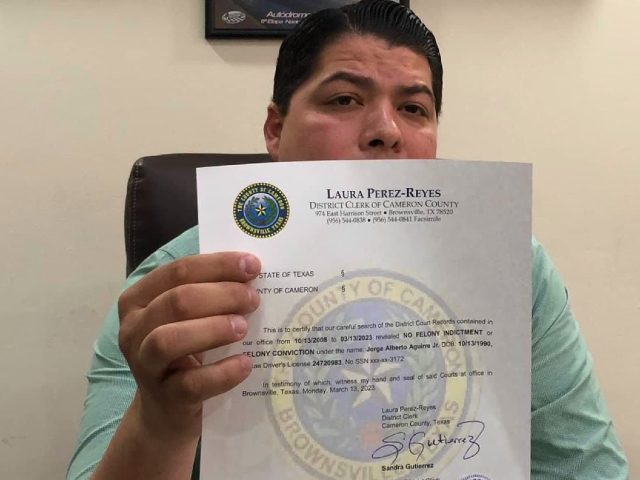 The statements by Aguirre Llanas come after other city officials fall under scrutiny amid the March 3 kidnapping of Latavia McGee, Shaeed Woodward, Zindell Brown, and Eric James Williams. Brown and Woodward eventually died at the hands of cartel gunmen.
One of the heads of the Matamoros Civil Protection Department, Pedro "El Polaris" Hernandez Quiroga lost his post following an expose by Breitbart Texas that details his 2010 arrest when he was a Tamaulipas ministerial police officer moonlighting as the leader of a team of gunmen for the Gulf Cartel. This week, the City of Matamoros was forced to announce that El Polaris and two others from his department were fired and are under investigation as to why the Gulf Cartel was able to use city ambulances for the kidnapping.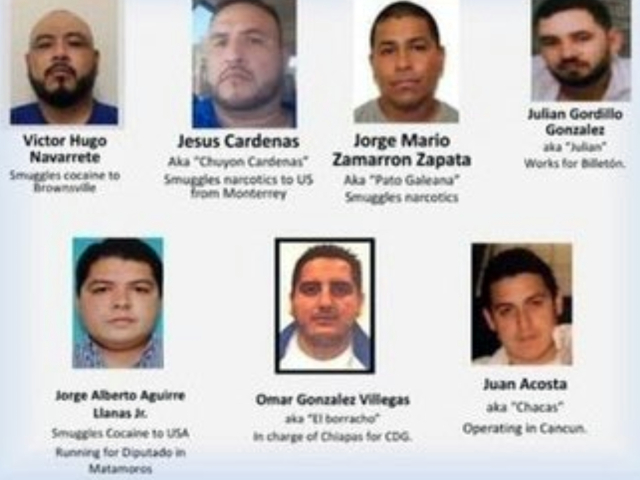 In the case of Aguirre Llanas, his name and photograph appear on social media posts identifying him as a leading figure with the Gulf Cartel. The posts were based on a Gulf Cartel organizational chart allegedly leaked from U.S. law enforcement agencies. While the authenticity of the document is questionable, Breitbart Texas has reported extensively on the ties between Matamoros officials and the Gulf Cartel. Earlier this year, Breitbart Texas reported on how Matamoros city inspectors were demanding fees paid in cash that are then turned over to the Gulf Cartel.
Ildefonso Ortiz is an award-winning journalist with Breitbart Texas. He co-founded Breitbart Texas' Cartel Chronicles project with Brandon Darby and senior Breitbart management. You can follow him on Twitter and on Facebook. He can be contacted at Iortiz@breitbart.com. 
Brandon Darby is the managing director and editor-in-chief of Breitbart Texas. He co-founded Breitbart Texas' Cartel Chronicles project with Ildefonso Ortiz and senior Breitbart management. Follow him on Twitter and Facebook. He can be contacted at bdarby@breitbart.com.