Authorities in Mexico are working to identify the bodies of two migrants reportedly found caught on a series of buoys set in parts of the Texas border. The State of Texas deployed the buoys to slow down illegal border crossings.
The first incident occurred on Wednesday afternoon, where U.S. authorities found the body of an unidentified man caught on the border buoys, a statement from Mexico's Foreign Relations Secretariat revealed. After the discovery, U.S. authorities contacted Mexican officials at their consular offices in Texas.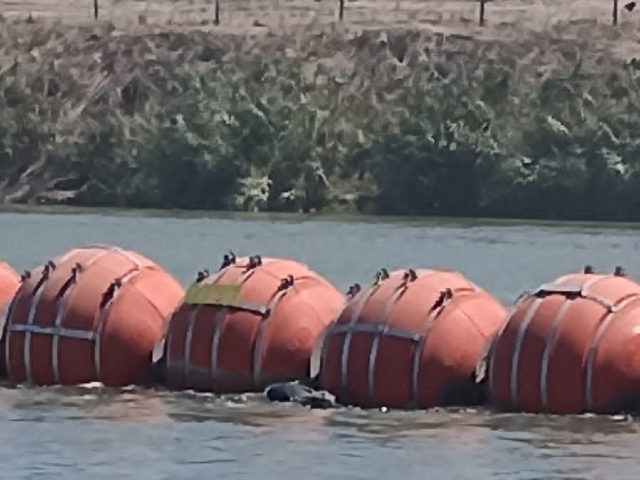 Texas Department of Public Safety officials told Breitbart Texas that they received a report on Tuesday of a possible drowning victim floating upstream from the marine barrier. DPS then notified CBP and the Government of Mexico. Later in the day, a body was found at the barrier.
"Preliminary information suggests this individual drowned upstream from the marine barrier and floated into the buoys," DPS Director Colonel Steve McCraw said in a written statement. "There are personnel posted at the marine barrier at all times in case any migrants try to cross."
According to Mexico's El Universal, Mexican authorities have reported the discovery of a second body in another stretch of buoys along the Rio Grande.
DPS spokesman, Lieutenant Chris Olivarez, told Breitbart Texas the body was located on the upstream side of the buoys. Olivarez said that the body may have been a man who crossed upstream the night before with a small group and went missing. The water in the buoys' area is knee-deep as seen in the photo at the top of this article.
Through a prepared statement, Mexico's Foreign Relations Secretariat claimed that the buoys violated their national sovereignty, human rights, and international relations.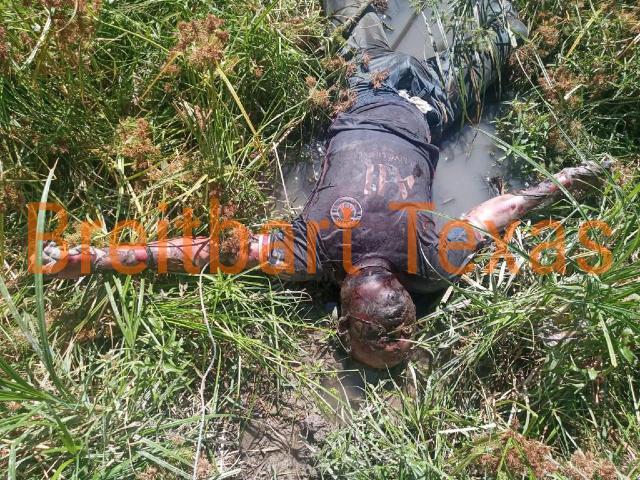 As Breitbart Texas reported, Texas Governor Greg Abbott had the buoys placed on the river in response to the Biden administration's lack of action in securing the border. The buoys, spanning 300 yards, block key access areas commonly used by human smugglers to get migrants and would-be asylum seekers onto Texas soil so they can surrender to law enforcement.
RELATED ARTICLES:
Breitbart reported that Mexico's President Andres Manuel Lopez Obrador mocked Texas governor Greg Abbott after the Biden administration sued his state over the buoys earlier this week. Lopez Obrador claimed that Abbott was playing hard on immigration to get votes but that his play would backfire since Texas had a large Hispanic population that would not vote for him.
Ildefonso Ortiz is an award-winning journalist with Breitbart Texas. He co-founded Breitbart Texas' Cartel Chronicles project with Brandon Darby and senior Breitbart management. You can follow him on Twitter and on Facebook. He can be contacted at Iortiz@breitbart.com. 
Brandon Darby is the managing director and editor-in-chief of Breitbart Texas. He co-founded Breitbart Texas' Cartel Chronicles project with Ildefonso Ortiz and senior Breitbart management. Follow him on Twitter and Facebook. He can be contacted at bdarby@breitbart.com.    
Bob Price contributed to this report.