BRISTOL, Conn.—Breitbart Sports caught up with Bellator MMA light heavyweight champion Emanuel Newton this week to talk about power, where it comes from and where it lands to steal consciousness.
Newton faces Liam McGeary in the main event of tonight's Bellator MMA card on Spike TV (Breitbart Sports will provide live coverage cageside). The light heavyweight champion has recently turned heads by turning heads through a vicious spinning back fist. As for the man challenging for the title, McGeary never has been finished by an opponent. In fact, the undefeated Brit has submitted or knocked out all of the men he has faced.
So there's an excellent chance that Newton or McGeary falls abruptly asleep under the bright lights tonight.
Is it the girth of the arm that indicates power or the length? Does knockout power come not from the arm at all but from the trunk, hips, legs, and even ankles, feet, and toes? Does what's being thrown matter less than where it lands?
"If they're landing on the ear, or if they're landing on the chin, or behind the head, usually those are the punches that are hurting them," Newton reveals. He says that punches impacting the forehead and even the temple, at least for a guy with a hard head like him, won't turn out the lights the way the other knockout points will.
"With the spinning backfist," Newton explains, "it's just the motion, the set up. The circular movement is going to put more behind it. Anything that goes in a circle is going to have more velocity."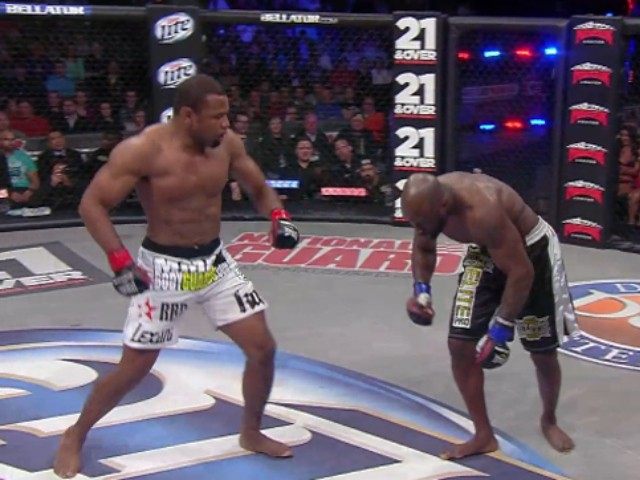 And one wonders if the victim not seeing the punch coming, or providing a pumpkin head a pencil-neck platform, also leads to the knockout.
Observers wonder if Newton's opponent knows what's coming tonight. As a professional just shy of the fifth anniversary of his debut, McGeary has fought beyond the first round just twice.
"I haven't gone into the five rounds or three rounds because no one's been able to stand with me that long," McGeary points out. "I'm actually looking forward to fighting more than two minutes."