(THE UNITED WEST) The Council on American Islamic Relations (CAIR) has called on Muslims to openly defy U.S. Customs Agents when questioned on travel from Islamic controlled countries by saying, "None of your Damn Business."
Hassan Shibly (Executive Director CAIR, Florida) also encourages Muslims to agitate Customs Agents by saying Islamic prayers "very loudly" when questioned. Shibly also stated that he was, "Asked to do this by our friends from within the government." Hassan Shibly was awarded by Nihad Awad (CAIR co-founder and National Executive Director) as "CAIR Chapter of the Year" in 2013.
CAIR's open defiance of law enforcement has been well documented. In 2011 CAIR, California posted flyers on their website featuring a sinister looking FBI agent with the headlines, "Build a Wall of Resistance," and "Don't Talk to the FBI."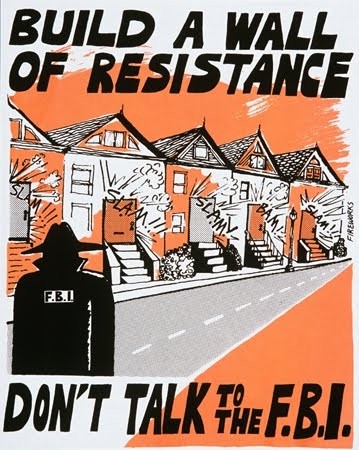 The FBI has reportedly cut ties to CAIR after the Holy Land Foundation trial during which CAIR was listed as an unindicted co-conspirator along with its co-founder Omar Achmad as supporters of the terrorist group HAMAS.
In November 2014 the United Arab Emirates specifically listed CAIR as a "terrorist organization," saying the group is linked to the Muslim Brotherhood, promotes extremism and incites and finances terrorism, adding that it wears "a cloak of democracy and liberalism."
In July 2014, Breitbart released a story showing video of Shibly's CAIR, FL group sponsoring an pro HAMAS rally in Miami where members were chanting, "We are HAMAS. We are Jihad."
Follow The United West on Twitter @TheUnitedWest