UKIP members gathered outside Parliament today ready to lobby MPs over the vote tonight on the European Arrest Warrant.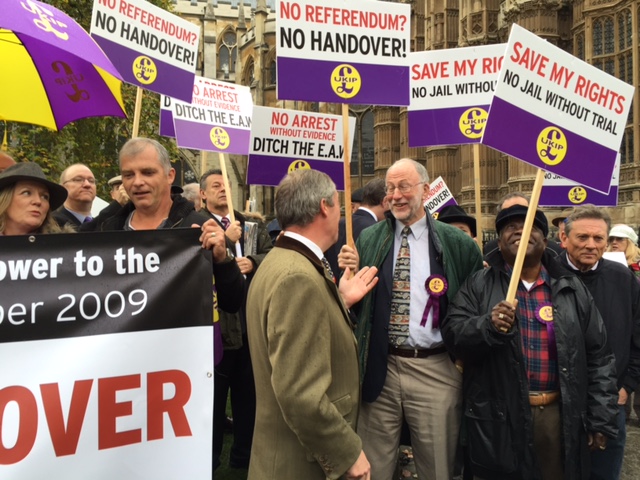 The vote is expected to be a huge embarrassment for the government as a large number of Tory backbenchers are set to rebel against the whips.
Leader Nigel Farage joined fellow South East MEP Janice Atkinson and placard waving members to urge MPs to vote against the further transfer of powers to the EU.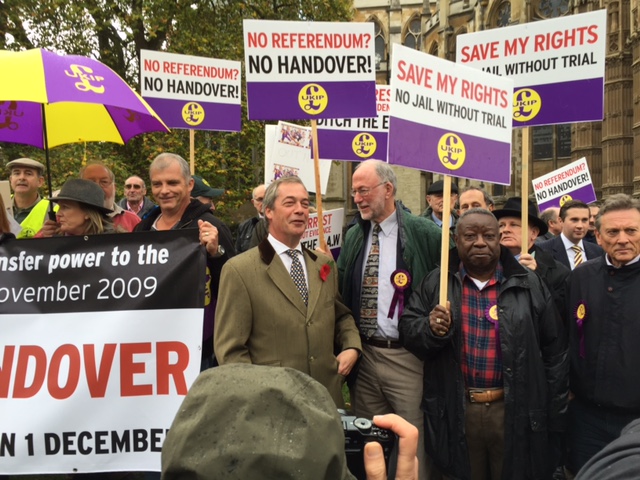 The government is holding the vote ahead of transferring 35 areas of law and justice to the EU on the 1st December.
Critics say that the transfer would trigger the 'referendum lock' voted on by MPs which was intended to restore faith in British politics after the Lisbon Treaty was passed in Westminster without people having their own say.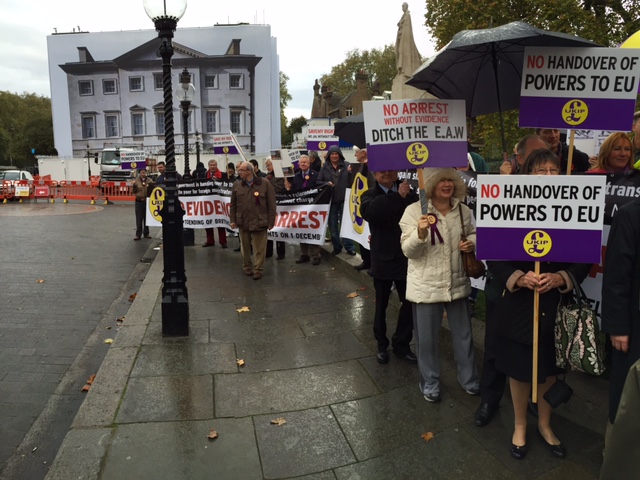 Speaking to Breitbart London, Mrs Atkinson said she hoped that MPs were aware of the gravity of what they were voting on today and urged them to vote against the measures.
There had been some confusion over what MPs were voting on today after Eurosceptic MP Jacob Rees-Mogg told the Daily Politics that in fact the European Arrest Warrant was not being debated today.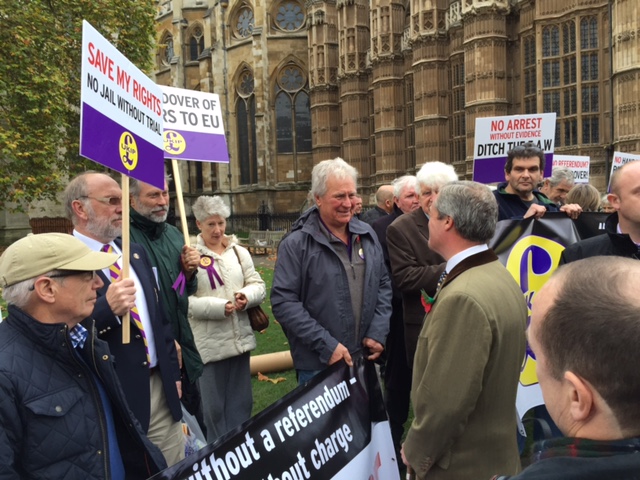 But a spokesperson for the Home Office confirmed that the laws, which allow the extradition of British citizens on the say so of a foreign magistrate without any prima facia evidence being produced, were part of a package of 35 powers which the UK wishes to opt back into.
A UKIP spokesman said that the vote "constitutes a clear hand-over of powers to the EU. Given the opportunity to 'repatriate' powers, the government is doing the opposite."