A week after revelations about the performance of an Islamic service in a consecrated Church of England building in London, the radical-progressive Canon Goddard who led the service has made a mealy-mouthed admission of error.
Promising he would only use services authorised by Canon law in church from now on, the vicar of Saint John the Evangelist, Waterloo the Canon Giles Goddard said: "It is in that context that I have tried to build a better understanding between faiths. The Church of England is in an especially responsible position as the Established Church, with a duty to try to engage with all the people of England.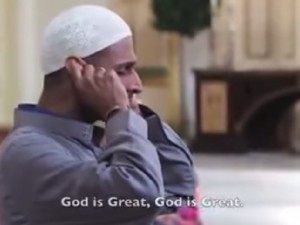 "Now, more than ever, it is essential that we are able to meet in friendship across the boundaries of faith, and the event at St John's was part of attempts to enable that to happen. I remain committed to finding ways for Christians and Muslims to acknowledge our shared heritage and history, without minimising the uniqueness of both our traditions.
"I have assured the Bishop of Southwark of my commitment to work to build good interfaith relations, but to do so within the teaching and guidelines of the Church of England".
The Church Times reports that after a video emerged of Canon Goddard co-leading a service in his church in which he proclaimed love for Allah, the Bishop of Southwark ordered an investigation to find out "fully what happened".
A spokesman for the diocese said: "Whilst it is very important to build good interfaith relations, it is clear that an act of worship from a non-Christian faith tradition is not permitted within a consecrated Church of England building."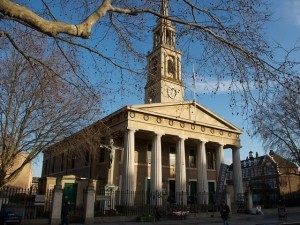 "Canon B1 sets out what services can be used in the Church of England: these are the Book of Common Prayer or those authorised or commended through the appropriate processes. This does not include services from another faith tradition."
Canon Goddard is no stranger to controversy stemming from his very modern views on the church. Even before the concern generated over his Muslim service, he was the focus of a joint letter to the Bishop of Southwark signed by sixty priests expressing concern at his lax attitude to biblical teaching. Changes at the church have been called a "liberal take-over".
Read: The Breitbart Report on Canon Goddard's Illegal Service
Watch: 'Illegal' service conducted and thoughts of attendees afterwards at central London church