The National Union of Students (NUS) held it's first ever transgender conference yesterday, where they used 'jazz hands' instead of clapping, voted to 'no-platform' Germaine Greer and said they would campaign for "self definition [to] be the only criteria for the partition in gendered sports".
Other achievements at the groundbreaking event include passing an "emergency motion" declaring, "solidarity with trans students in Carlisle effected [sic] by the floods" and another called "My identity is not your business".
Motion 108 explained that, "'no sharing of platforms' and 'no invite' policies do not limit the freedom of speech" as well as demanding the banning "transphobic" feminists Germaine Greer, Julie Bindel and Julie Burchill from speaking at all higher education institutions in the country.
The motion said the students will "actively campaign against the platforming… of all transphobic speakers at universities" and to "encourage student unions to have safe spaces for trans people".
So-called 'jazz hands' were also used, despite the NUS being roundly mocked when they insisted on the practice at their women's conference in March. 'Jazz hands' is when social justice meetings wave their hands in the air instead of clapping, as clapping is said to be "traumatising" for the feeble minded.
https://twitter.com/unimburns/status/674550747917340672
The students further demanded "gender neutral toilets" in all higher education institutions and new NHS taxpayer funded "gender reassignment clinics" around the country.
They said they would campaign for the transgendered to be allowed into their "preferred" prisons, either male of female, and for the introduction of "a range of sports that are gender neutral" as well as claiming that "self definition should be the only criteria for partition".
The motion calling for a "full time paid NUS Trans Officer and an autonomous NUS Trans Liberation Campaign" passed unanimously, despite the proposal being rejected at the previous two NUS national conferences. The position has been estimated to cost upwards of £60,000 a year.
This might seem like just a meeting of student radicals with fringe views. However, this noisy group commands huge influence over British higher education and one of the students leading the proceedings, Anna Lee — Lancaster University's Welfare Officer — was recently invited to give evidence in Parliament to the government's new "Transgender Equalities Inquiry".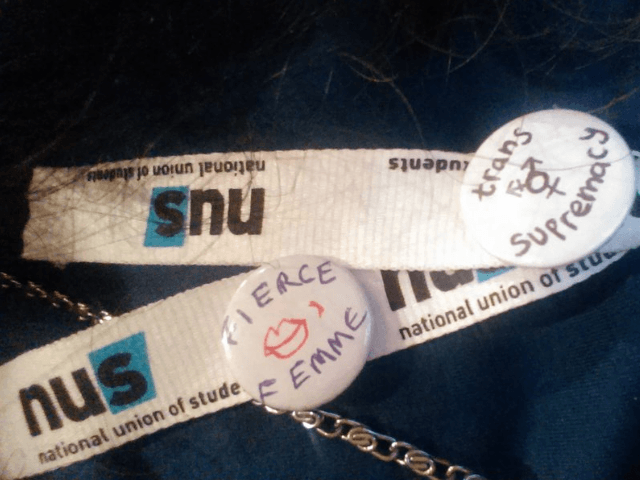 We hope everyone enjoyed #NUSTrans15 today pic.twitter.com/XwjawmKYwW

— NUS UK (@nusuk) December 9, 2015