Three explosions ripped through the Belgian capital this morning. Shots were fired and shouting was heard in Arabic in Brussels Airport before the first two attacks. A third explosion, minutes from the European Union offices, rocked Maelbeen metro station.
At least 21 people have died in the attacks on Brussels airport and metro system, Pierre Meys, a spokesman for the Brussels fire brigade, told AFP.
Mr Meys said 11 people were killed in the twin blasts at the airport.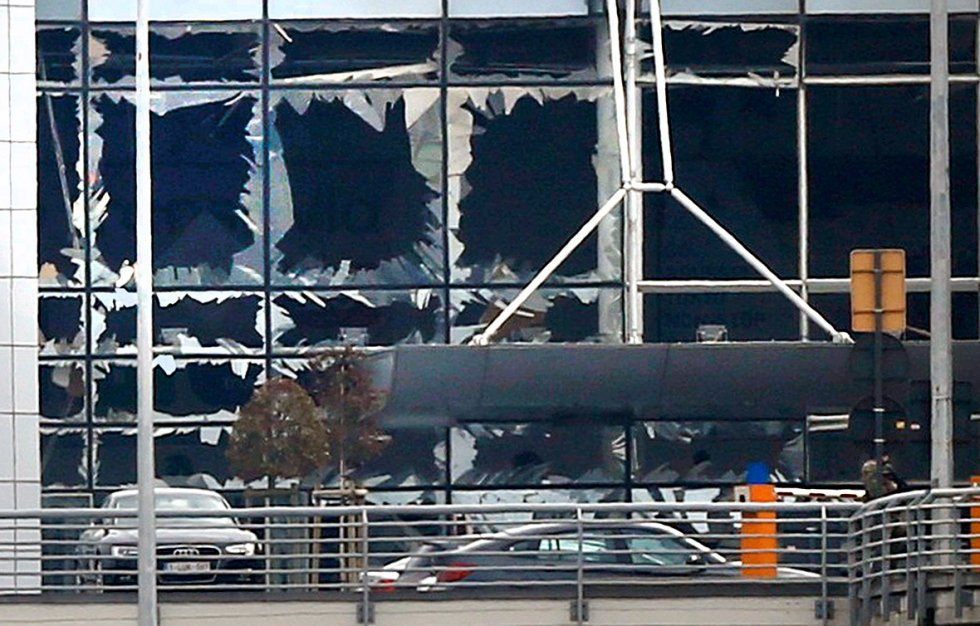 Broken blown out at the scene of explosions at Zaventem airport near Brussels (Reuters)