Nigel Farage has promised to keep fighting globalisation across Europe and in the U.S. in his final speech to a UKIP conference as leader, praising how the party "changed the course of British history" by securing the Brexit vote.
"This has been a pretty extraordinary few years. I never dreamt we could have achieved what he have. I have put absolutely all of me into this", the founder of arguably Europe's most successful populist movement said in an emotional final speech.
"I literally could not have worked any harder or been any more determined. I guess it's been my life's work to get this party to this point", he added. "I think, folks, I've done my bit".
"But, I'm not giving up on politics completely", he added, promising to "support the new leader" which he assumed will "be a she" as well a "continuing to lead a group in the European Parliament".
Furthermore, "I intend this autumn to travel around European capitals to try and help independence and democracy movements in those countries in the EU", he also revealed.
"Who knows, I may even go back to the United State of America", he added with a smile and a cheer.
"From now on, I'm really going to speak my mind", he promised, explaining how he would be "freer" and "less constrained" when not leading a political party.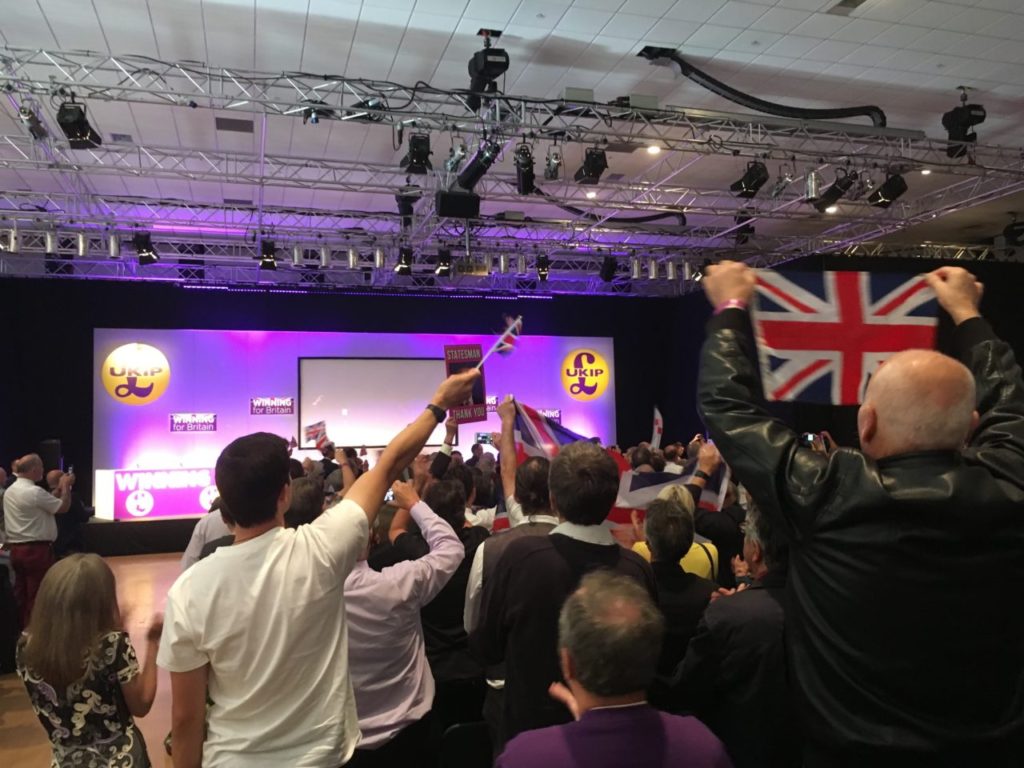 Speaking about UKIP's future and the process of withdrawing from the EU, he said there was "a great political battle ahead" and that his job would not be "to meddle" but "to give advice".
He said UKIP had "changed the centre of gravity in British politics" because "many of the things we campaigned on" such as Grammar schools and foreign aid are now top of the agenda.
However, "the fact that the others are talking about it doesn't mean they're going to deliver it", he added.
"We have a new Prime Minister who has said that 'Brexit means Brexit', who looked to be very sure footed on this issue. But I have a feeling things are beginning to change", he warned.
He slammed Theresa May for saying the British people voted for "some control of immigration", telling her: "No Prime Minister; we voted to take back control of our borders, simple as!"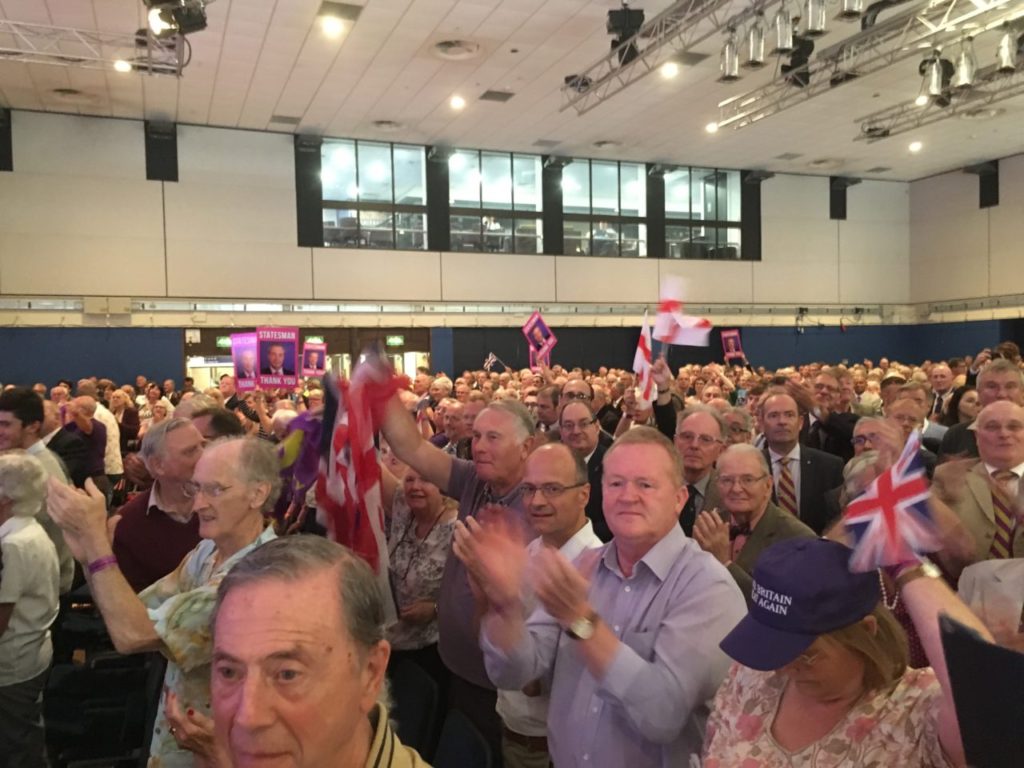 He also addressed the chaos and division in the Labour party and said it presented an opportunity for UKIP to "harvest" their voters.
"In many ways, [Labour leader] Jeremy Corbyn is a very decent and principled man. But, he doesn't believe in Britain and doesn't want to sing the national anthem", he said to a mixed reception.
Like outgoing deputy leader Paul Nuttall and other speakers before, he also called for reform of the party's National Executive Committee (NEC) and a "change of our management structures".
He said UKIP had "moved on" and could no longer stick with an NEC of "willing volunteers" because some had been "motivated by their own professional careers" rather than the "party and country" .
However, "I know from that referendum campaign that this party is united; that this party is strong", he said.
All Pictures: Liam Deacon / Breitbart London