Unite Against Fascism protesters gathered outside the BBC this morning in opposing the broadcast of an interview with French National Front leader Marine Le Pen.
Despite the insistence by the small band of protesters that Le Pen should be 'no platformed' by Britain's state broadcaster thanks to what they deemed to be her "fascist" views, the interview went out as scheduled on the Andrew Marr show.
Le Pen fought back against allegations that her party is racist during the interview, arguing that the allegations were designed to dissolve opposition against mass immigration into Europe.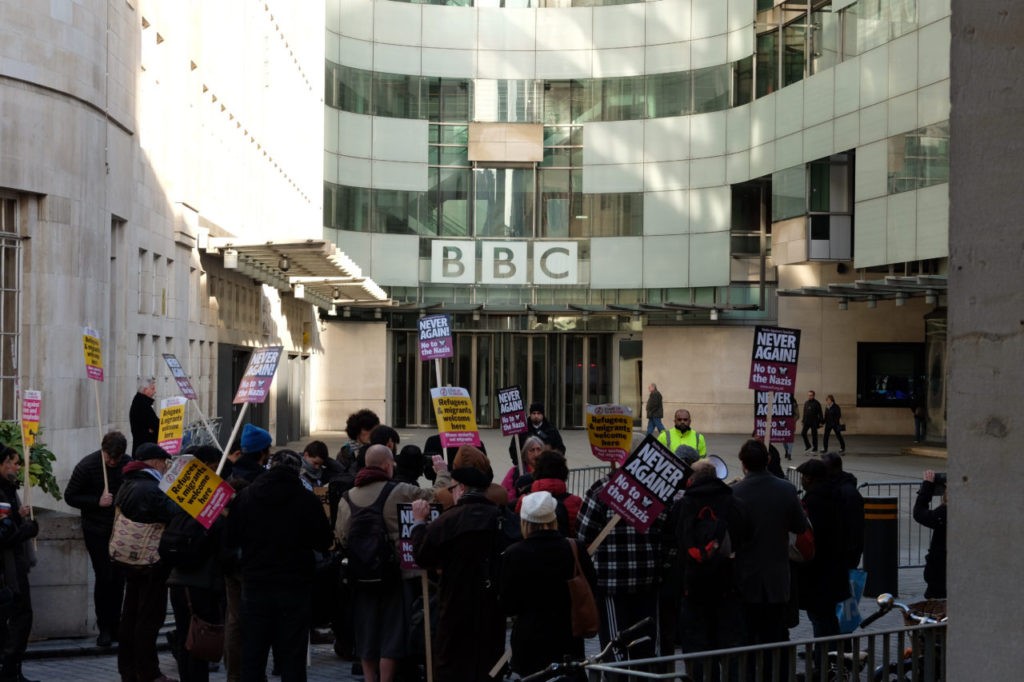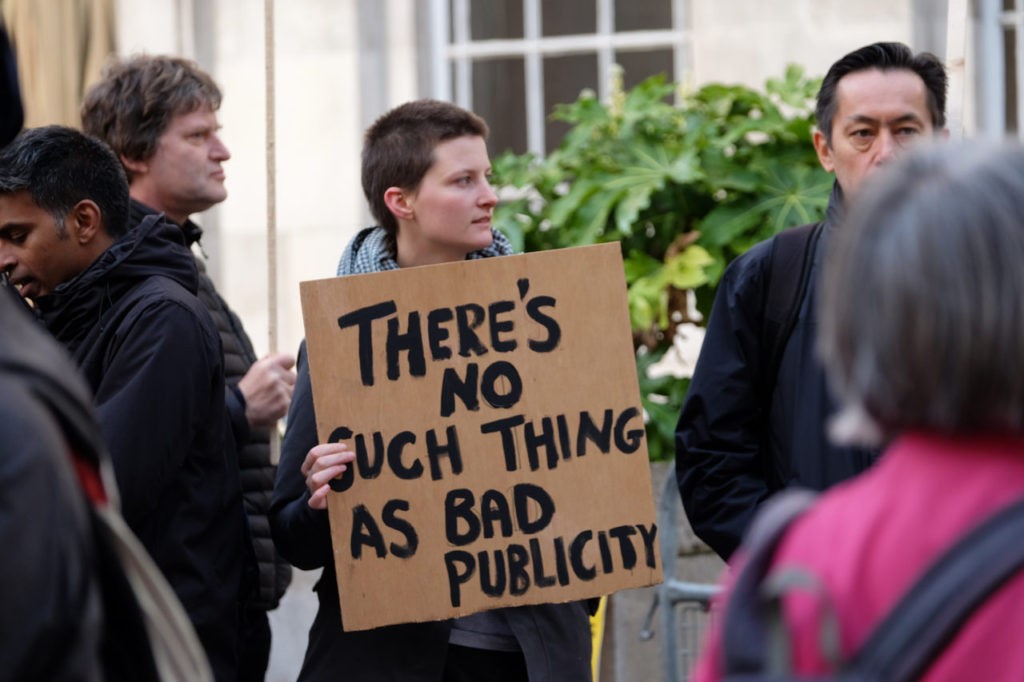 Marr defended the decision in his introduction to the interview, telling viewers:
"I know this morning that some people are offended and upset that I've been to interview Le Pen, and that we're showing this interview on Remembrance Sunday. I understand that, but I would say this: Le Pen could, under some circumstances, become the next French President in the spring."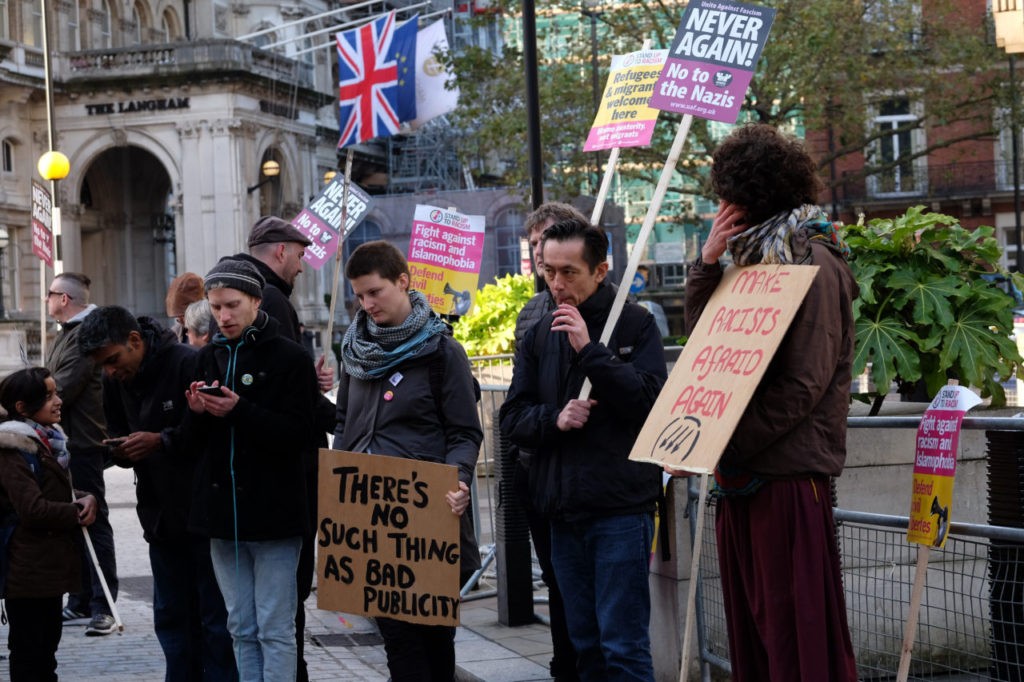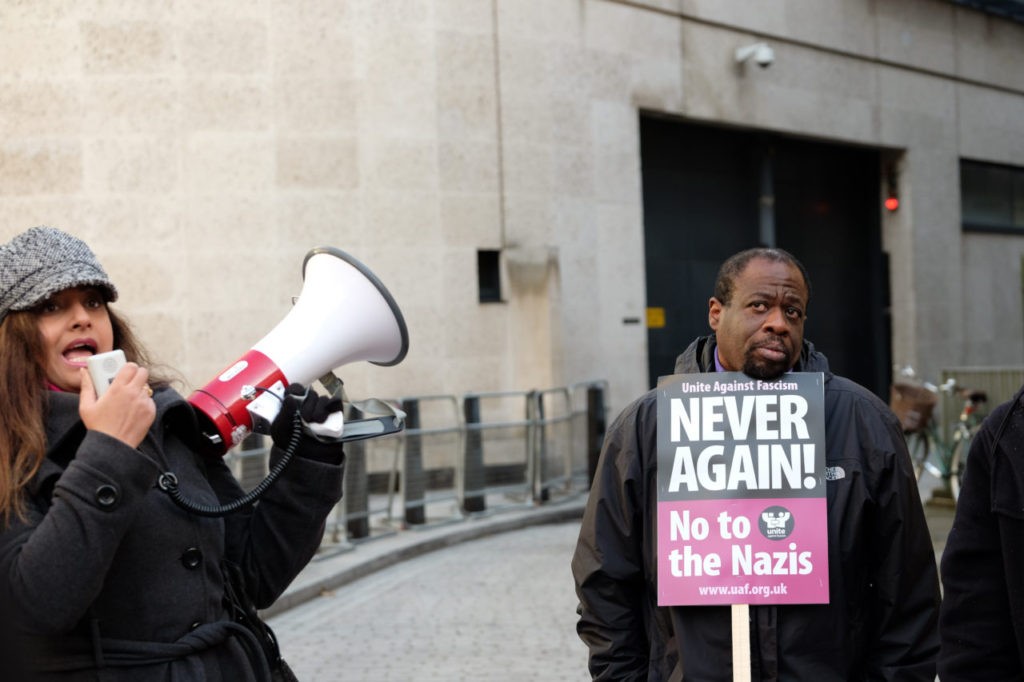 Marr continued: "This week, in the immediate aftermath of the Trump victory, she's declared that the whole world has changed, and that her brand of politics is on the march. What does that mean?
"In the end we are a news program, and I don't think the best way to honour the fallen is to fail to report on the next big challenge to Western security."
He added: "Since Donald Trump's victory, anything seems possible."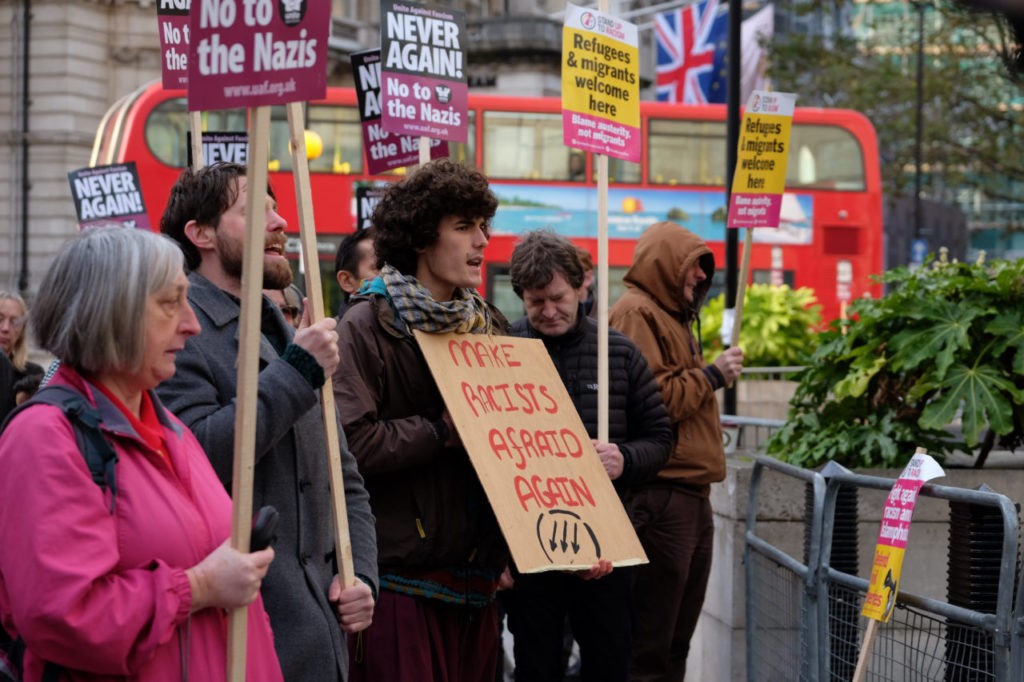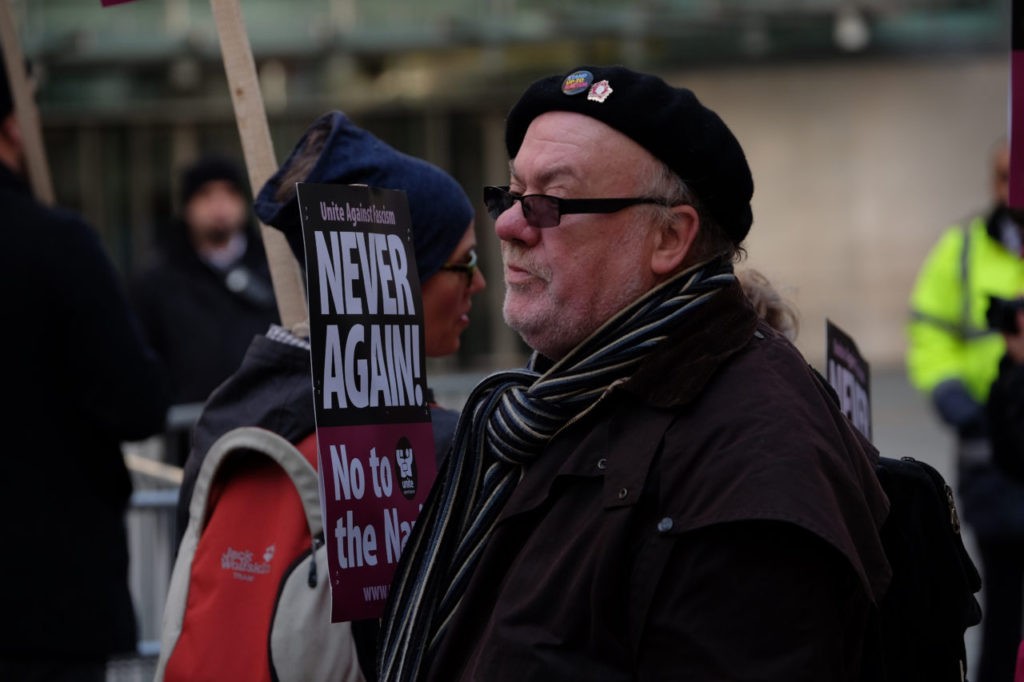 Andrew Marr Show editor Rob Burley also defended the decision, taking to Twitter to explain it.
"Marine Le Pen is a controversial booking. But she is a serious contender for the French Presidency whatever you think of her views", he wrote.
"Her party's support – 6m in 2015 elections, 6m in the last Presidential Election and her ratings ahead of 2017 election significant.
"In French politics she is "normalised" by public support. We either treat her seriously or censor her.
"If you're unhappy about Marine Le Pen's electoral success fair enough, but that success – and Trump's shock win – justify this interview."
The picket received some support from the left establishment. Labour leader Jeremy Corbyn, arriving at Broadcasting House for his own interview with Marr on the same show, stopped to exchange supportive words with the protesters.
According to Unite Against Fascism, Labour's shadow education secretary Angela Raynor also spoke out against the interview, writing on her personal Facebook page: "Marine Le Pen speaking on #Marr Remembrance Sunday? Why not interview our veterans who fought fascists and lost so many comrades?
"I think the timing is appalling to have her on spouting her divisive fascist rhetoric the same day we commemorate those who paid with their lives fighting Hitler and his fascist cronies is too much.
"Some say let her on as it's freedom of speech etc. I don't agree, it's an insult to the memory of all those who died defending our freedom against those who peddled death through a sickening ideology. I honestly don't get the BBC on this."
All photos Rachel Megawhat / Breitbart London unless otherwise indicated.
Follow Donna Rachel Edmunds on Twitter:

Follow @Donna_R_E

or e-mail to: dedmunds@breitbart.com