UKIP leader Paul Nuttall has slammed the "disgraceful" tactics used by Labour supporters and 'anti-fascists' in the hotly contested Stoke-on-Trent by-election, revealing what he called the "nasty side of the left".
"We would have done everything we can to win", said a weary-looking Mr. Nuttall, stepping out into a storm-swept town centre after changing into walking boots and waterproof clothing. "But I think some of the aspects of the campaign from the left have been disgusting."
I had asked the UKIP leader about the activity of so-called 'anti-fascist' groups such as Hope Not Hate (HNH), and if they had affected UKIP's chances of snatching the seat from Labour – who's own candidate has also resorted to aggressive rhetoric, telling Mr. Nuttall to "sod off" from the town.
Stoke-on-Trent North Labour MP Ruth Smeeth was once the secretary of HNH and remains a director of the group.
"You know our shop was vandalised again this morning. We've had to make umpteen complaints to the police. Obviously, I've had to move out of my house during the campaign because of two attempted break-ins. We've had activists assaulted in the street. We've had eggs thrown at us", Mr. Nuttall explained.
Funded by George Soros and various celebrities, the supposedly 'anti-racist' HNH group has tried to frame UKIP as bigots since 2006, with anti-UKIP literature bearing their logo appearing in Stoke in late January.
"Racist UKIP have set their sights on taking the seat and appear set to throw considerable weight behind the campaign", wrote a local activist group working with HNH. "We have to do all we can to prevent a UKIP anti-immigrant message winning out".
The attacks began soon after, with Breitbart London revealing how a group of UKIP activists were assaulted and called "fascist scum" on the 12th of February.
"You know, this is the nasty side of the left unfortunately", continued Mr. Nuttall. "And the reason why they're doing it is because they know that the stakes are so high in this because if UKIP wins we really are shaking the establishment to its foundations. And so they're trying everything they can to make sure that doesn't happen."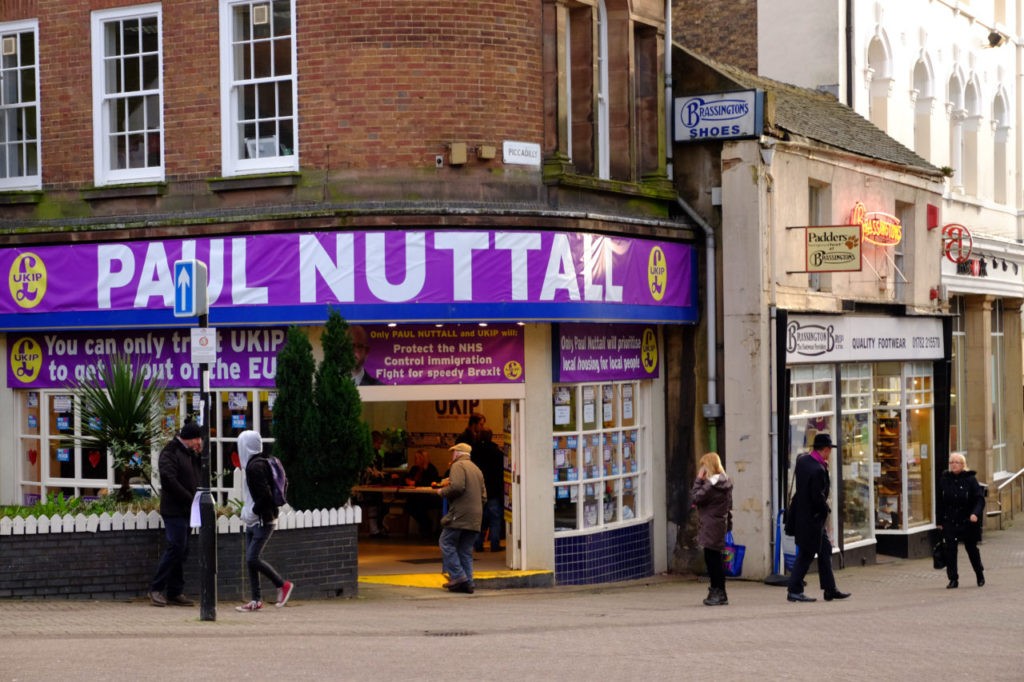 UKIP's odds of beating Labour have fallen in recent days, but Mr. Nuttall said he remained confident they can succeed.
"What's going on is Labour have deliberately talked up the Tories because they want the Tory vote to split and not to come to UKIP. And they want to energise their own voters to go out and vote because one thing they know is Labour voters hate the Tories", he claimed.
Adding: "Pollsters seem to have fallen for it. We haven't fallen for it, and I'm guessing theses pollsters have never been up to Stoke – trust me!"
Yet, Mr. Nuttall has also had a bad couple of weeks, with what he called an "almost evil" media assault on his character. He has been accused of not living in the constituency and slammed for claims he lost close friends in the Hillsborough disaster.
"It's not an issue," he told me, denying the negative coverage will have a real effect on the result of the by-election.
"Obviously what Labour have tried to do is paint me as some sort of bogeyman. I just don't think it works. They tried to paint [former UKIP leader] Nigel Farage as a bogeyman before the 2014 elections… it always backfires, and I suspect it will backfire once again here."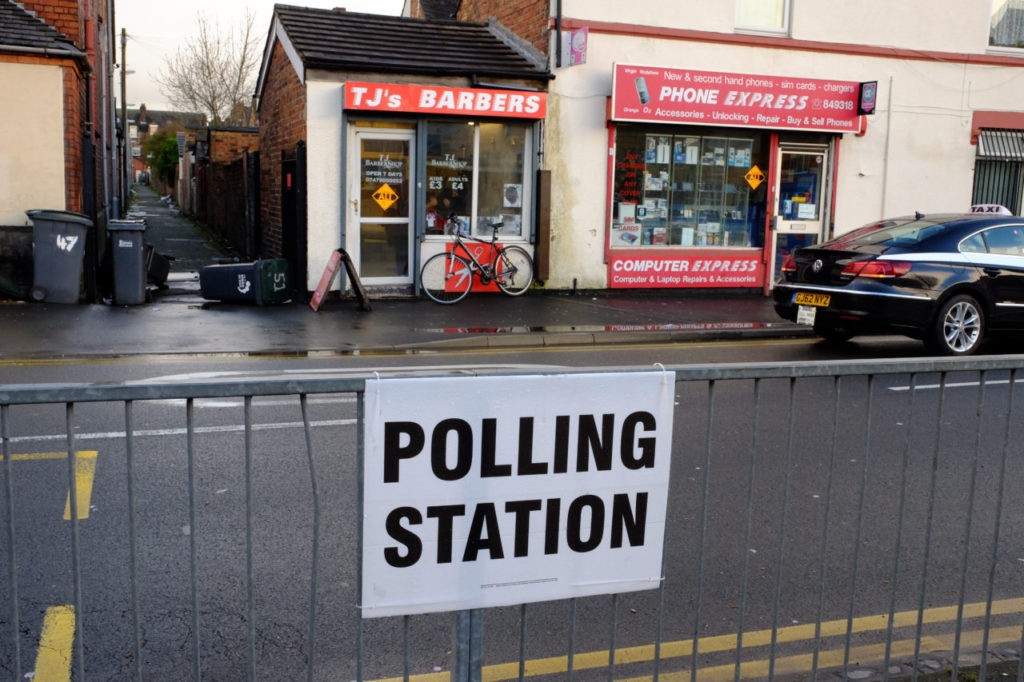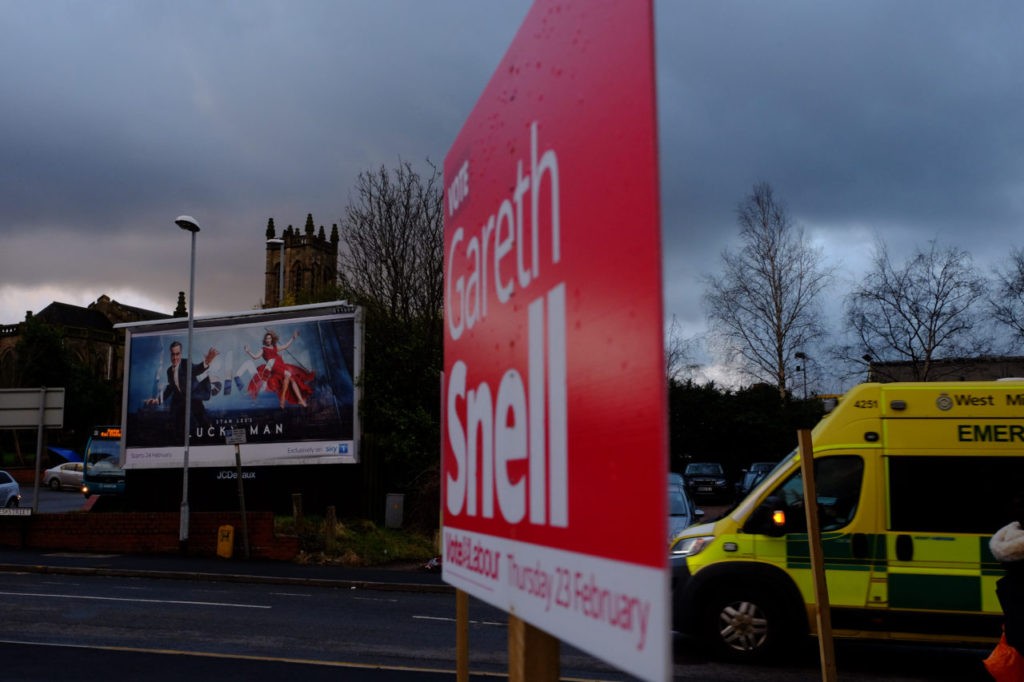 But he also has reasons to feel positive. Mr. Nuttall is a working-class Liverpudlian, and under his leadership, UKIP overtook Labour to become the second most popular party among working-class voters for the first time ever in a national poll during the campaign.
"What is the motivation to go and vote Labour anymore?" questioned Mr. Nuttall today. "There's no appetite for Labour in this constituency and the one word I keep hearing on the doorstep more than any is 'change'."
With critics of the party claiming it has lost its purpose after the Brexit vote, snatching the working-class city now would certainly prove they can make inroads into Labour's traditional, Northern heartlands and win representation in Westminster.
The party has never won a non-defection by-election before, and Stoke-on-Trent Central could be their best chance yet. A massive 70 per cent of voters here backed leaving the European Union (EU), and Labour's candidate Gareth Snell described Brexit as a "pile of sh*t".
"More [UKIP] people have come to this by-election – more members, more MEPs, more representatives from all over the country – more than ever before for any other election", explained Mr. Nuttall.
"We've thrown the kitchen sink at this, and we wouldn't have been able to do that if we were a disunified party", he added, denying claims UKIP would face a crisis if they lost.
"There is no crisis, honest to God. I've read some reports this morning claiming there is still disunity in the party. But the party hasn't been unified like this since the general election."