Former UKIP leader Nigel Farage has praised the "lad" Noel Gallagher for telling anti-Brexit agitators to "get over it" and describing attempts to overturn the referendum result as "fascism."
The former Oasis frontman, who sold 22 million records and scored eight number-one hits with the band, admitted he was against the referendum when it happened, but urged people to accept the democratic result now it's happened.
"In England, the Brexit thing, it's like, I can't believe there's so much noise about it," the rock star told Noisey in a live video chat on Facebook this Wednesday.
"You know what I mean? It was put to the people as a vote, the people voted. That's democracy. Fucking get over it.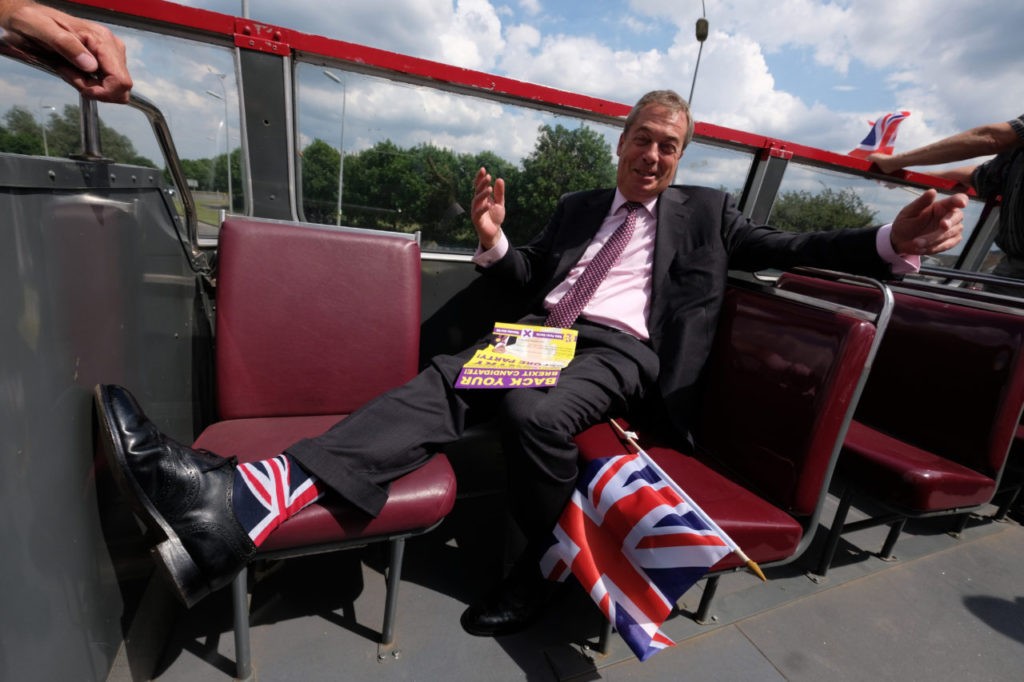 "I didn't vote because I didn't think we should have been given the vote in the first place because as ordinary members of the public how are you qualified to talk about the break-up of the oldest continent in the fucking world," Mr. Gallagher added.
Speaking in the US, he also said, "Donald Trump doesn't affect my life" and "I can't speak for this country," when asked about American politics.
When the interviewer suggested, "the world is going crazy," he shot back: "You spend too much time on the internet. There isn't going to be an apocalypse."
The following day, on his LBC show, Mr. Farage praised the remarks of the man who was against Brexit but accepted the result. He said:
"I heard today Noel Gallagher. He was talking to NME earlier on about the referendum result and particularly about those that want to overturn it.
"What a lad. I like that. Look, lots of bleeping, the 'f' word did feature more than once in the space of 30 seconds but, that aside, I love the point that the people who want to overturn this, that's what we used to call fascism."