British voters are more concerned about crime than at any point since 2011, with the issue being one of the most widely cited concerns for people in London, a new poll has revealed.
Crime rose by eight percentage points nationwide in just one month, with 23 per cent naming it as a concern, the highest level in seven years. It surged to 36 per cent in the capital, which has experienced a crime wave under Labour Mayor Sadiq Khan.
Nationally, the NHS and Brexit, at 46 per cent and 41 per cent, retained their positions as the most commonly cited issues facing Britain, although concern about Brexit has fallen significantly since March, according to IPSOS Mori, which conducted the poll.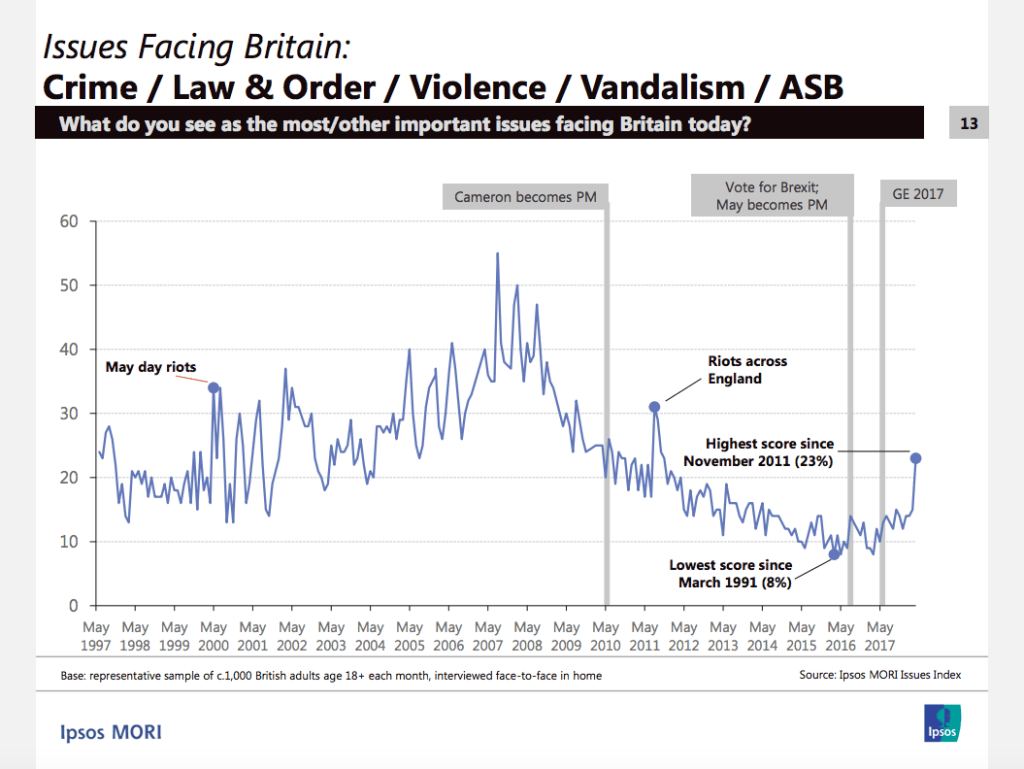 In London, Brexit was slightly less of a concern overall, equal to crime, at 36 per cent, and the NHS was a concern for 39 per cent of respondents.
However, when it came to naming the "top" concern, Brexit was the number one across the nation, with twice as many naming it as the NHS (26 per cent compared to 13 per cent).
IPSOS Mori identified a number of demographic groups "driving the rise in concern about crime this month".
They found 29 per cent of Conservative Party supporters, 33 per cent of social tenants, and 31 per cent of people aged 65 and over named it as a concern, making them significantly more likely than the average to cite it.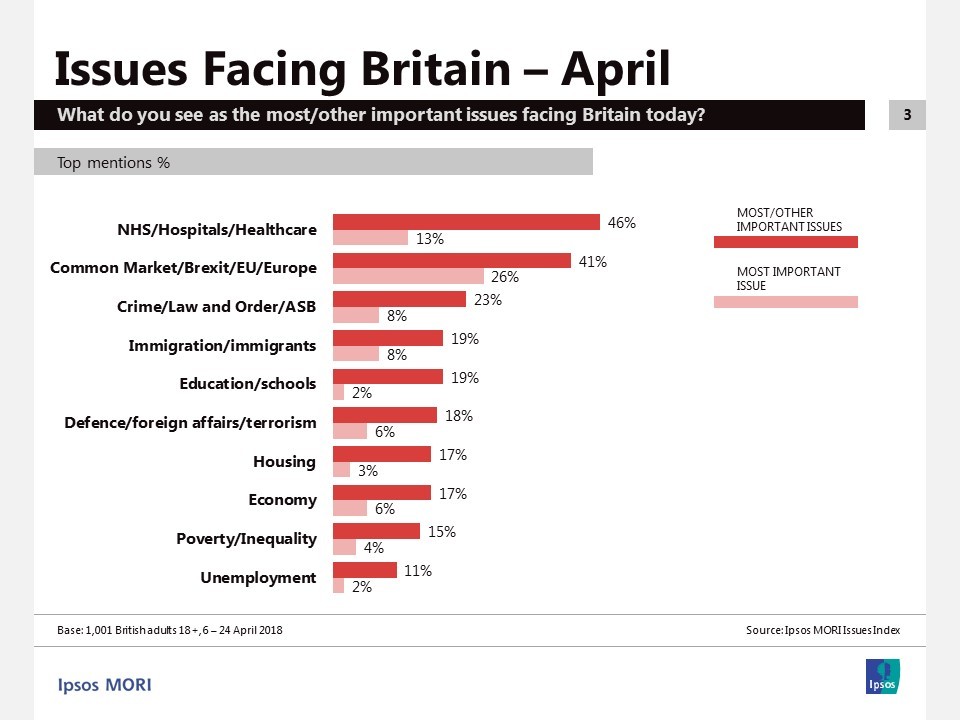 Last week, the latest official statistics revealed that there has been a 22 per cent surge in knife crime and an 11 per cent increase in gun crime, with offences "disproportionately concentrated in London" and other cities.
The statistics put knife crime at its highest level on record, and follow data from January showing a massive 38 per cent surge in knife crime in London, compared to 21 per cent nationwide.
Data on London from January showed rises in knife crime, gun crime, theft, burglary, rape, homicide, and more.
Under Mayor Khan, homicides in London rose by 27.1 per cent. Youth homicide jumped 70 per cent. Serious youth violence was up 19 per cent. Robbery was up 33.4 per cent, and home burglaries rose by 18.7 per cent.