President Donald Trump and the First Lady Melania Trump took afternoon tea with Her Majesty Queen Elizabeth II Friday, the last official engagement on his trip to the United Kingdom.
The President was received at Windsor Castle by Her Majesty and the men of the Coldstream Guards, one of the elite British Army lifeguard regiments whose band played the United States national anthem in welcome.
President Trump became the 12th President of the United States the Queen had met during her realm.
Her Majesty, 92, then extended the honour of inspecting the ranks of soldiers present in the honour guards to the President, who walked the ranks with the Queen. The first battalion of the Coldstream Guards then performed a march past and salute, before the three went inside the castle to take afternoon tea.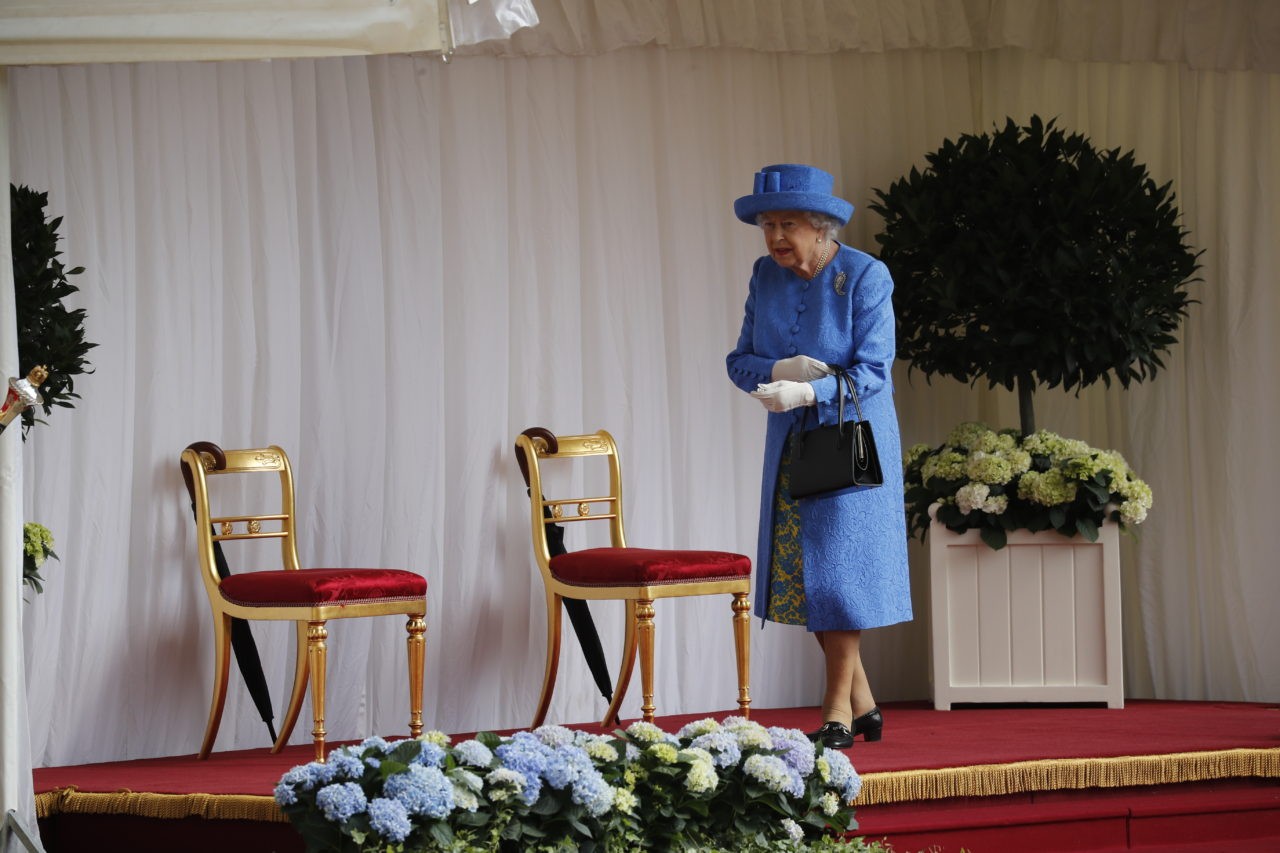 Queen Elizabeth II arrives before greeting U.S. President Donald Trump at Windsor Castle in Windsor, England, Friday, July 13, 2018. (AP Photo/Pablo Martinez Monsivais)
It is understood the taking of tea at Windsor Castle will be a private affair between the British monarch and the President of the United States, with no other political personalities present.
Queen Elizabeth II became the monarch on February 6th 1952, when her father George VI died. As well as being the head of state of the United Kingdom, she is also Queen of the Commonwealth Realms which include Canada, Australia, New Zealand, Papua New Guinea, and 11 others.
The visit to Windsor Castle by President Trump, who is a known fan of the British Royal Family and has spoken in the past about his mother's love for the British Royals, is clearly one he has looked forward to. In comments by the President reported by Britain's Sun newspaper, Trump said of the Queen that she is a "tremendous woman" and "I really look forward to meeting her.
"I think she represents her country so well… If you think of it, for so many years she has represented her country, she has really never made a mistake. You don't see, like, anything embarrassing. She is just an incredible woman."
Oliver JJ Lane is the editor of Breitbart London — Follow him on Twitter and Facebook