"We are doing that which needs to be done" to counter cartel-delivered fentanyl and other drugs that killed more than 100,000 Americans in 2021, President Joe Biden's homeland security chief told the Washington Post.
The complacent statement by Homeland Security chief Alejandro Mayorkas came days after the federal government reported on January 1 that drug overdose deaths likely hit 107,477 deaths in the 12 months leading up to August 2022. That is up 3.3 percent from the 102,612 deaths reported in August 2021 for the 12 months prior.
Mayorkas touted his policies in a January 4 interview, saying, "We have an across-the-board, full-press, doubling-down effort on this very dangerous [fentanyl] drug."
Yet Mayorkas also said he is short of border personnel to operate high-tech scanners that can detect drugs hidden in vehicles, even though he asked — and Congress agreed — to add at least $3 billion to his 2023 budget for moving migrants into Americans' workplaces:
We're grateful for that [technology, and] we need additional personnel to man that equipment. So what we're hoping for is additional funding for technology, for personnel, both here in the U.S. and to deploy internationally, to reach the problem at its source. That's what really we're hoping for and we're continuing to press forward and really appreciate the support we've received thus far.
The just-passed $82 billion DHS bill included only $120 million to eventually hire at least 300 new border agents, plus $70 million for more devices that can detect drugs in trucks and autos that cross the border.
But Democrats in Congress provided at least $3 billion to fund Mayorkas' policy of moving economic migrants across the border into U.S. jobs and homes. The extra funding includes at least $850 million to care for, feed, shelter, and transport migrants into Americans' workplaces and housing.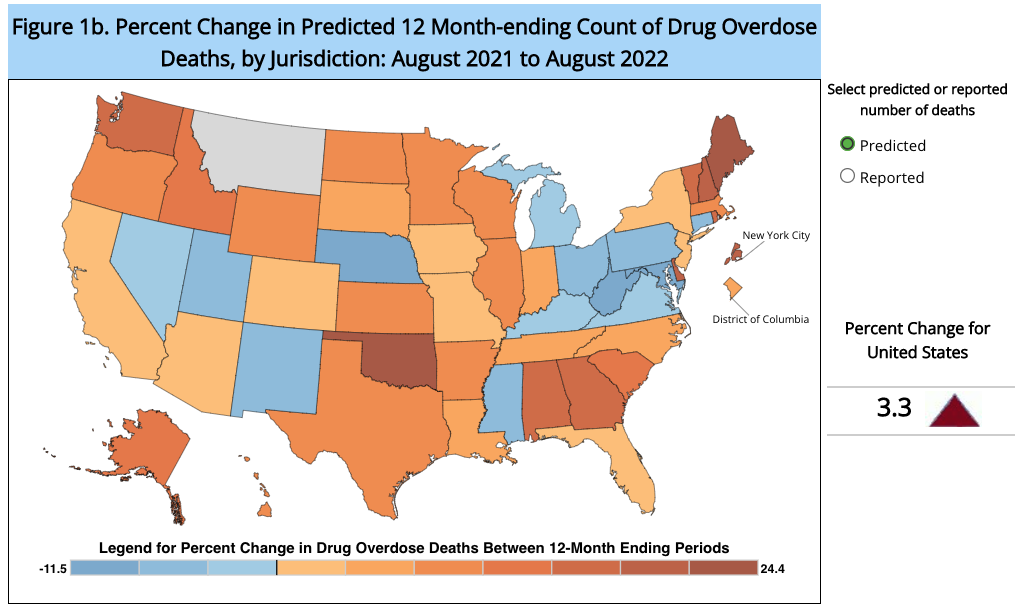 Mayorkas insisted the taxpayer-aided flood of migrants does not detract from the agency's campaign against drug smuggling.
He made the claim even though many reports show that cartels gain wealth from smuggling people to Mayorkas' welcome, and they also use the flood of migrants to divert agency resources from border surveillance.
Washington Post writer Nick Miroff, who covers immigration enforcement and the Department of Homeland Security for the publication, asked Mayorkas:
Does the extraordinary wave of migration that we're seeing across the southern border — record numbers of apprehensions that CBP [Customs and Border Protection] is reporting every month — does it have an impact on the agency's ability to detect and stop illegal drugs entering the country?
"No, no, it doesn't," Mayorkas replied, adding:
We have a workforce that stays true to the mission, that is tireless. We have surged personnel to the border, not only in between the ports of entry, but at the ports of entry, where we're deploying an increasing amount of technology. We have our field officers at the ports of entry. We have our border patrol agents in between the ports of entry. The number of encounters does not take our eye off the ball of battling the scourge of fentanyl.
However, Mayorkas has a conflict of interest. He needs cooperation from Mexico to reduce the inflow of drugs and also to stabilize the border.
But Mexico's government supports the flow of migrants — and is unwilling to engage in a civil war against cartels that deliver the drugs — so the White House's decision to outsource migration control to Mexico means that Mexico can create politically painful chaos if the U.S. demands aggressive action against the drug cartels.
Mexico's president, Andrés Manuel López Obrador (AMLO), is now working with Mayorkas to steer economic migrants into a Mayorkas-managed and largely hidden set of pipelines to U.S. workplaces. That semi-secret arrangement helps the administration by reducing the obvious number of migrants illegally delivered by the cartels, while also preserving the quasi-legal inflow of economic migrants to U.S. employers and progressive-run aid groups.
Mayorkas' boss, President Biden, met with Mexico's president on January 10, after their deputies had agreed to Mayorkas' migrant management plan. The plan reportedly includes special provisions that allow young Mexican men to take temporary jobs in the United States. Obrador said:
We do celebrate the fact that the U.S. administration has … made the decision, rather, to have an orderly migration flow in the case, for instance, of our Venezuelan brothers and sisters … Just as I was telling you that in the case of migration, first there were brothers and sisters from Central America and also from Mexico, but now, in recent times, a lot of migrants from Venezuela, from Nicaragua, Colombia, Ecuador.
But the migration deal also minimizes Biden's ability to pressure Mexico for more action against the cartels.
Unsurprisingly, Biden's meeting with Mexico's president showed no evidence of progress on the drug trade. "Today, we've discussed how all three of us can continue to deepen and strengthen our shared efforts to cut off the flow of illegal fentanyl, including by tackling the precursor chemicals used in synthetic drugs as we go after the laboratories where they're made and the stash houses where they're stored," Biden said.
"They made few substantive agreements and said noticeably little about significant sources of tension between the Mexican leader and his counterparts to the north," concluded a January 14 op-ed in the Wall Street Journal by Denise Dresser, who is a professor at the Autonomous Technological Institute of Mexico and a columnist for the Mexican newspaper Reforma. She wrote:
Under AMLO, Mexico's democracy is eroding. The president has centralized power by removing checks and balances, weakening autonomous institutions and seizing discretionary control of the country's budget. He publicly lambastes his opposition and the media, calling them "traitors to the country" and enemies of "the people."

…

The rule of law, already intermittent, has become elusive, allowing drug traffickers and organized crime to seize control of large swaths of territory—a development that has scared off domestic and foreign investors.

…

AMLO does all these things while helping his U.S. counterpart on the issue that prevails over all others: control of the U.S.-Mexico border. To strengthen a vulnerable flank for the Democratic Party in the run up to the next presidential election, Mr. Biden needs to keep the border under control, and Mr. López Obrador has become his willing policeman, in exchange for the U.S.'s turning a blind eye to Mexico's increasing lawlessness and democratic erosion.
Mayorkas and Migration
Mayorkas is a pro-migration zealot. who has said his border management is "all about achieving equity, which is really the core founding principle of our country." Mayorkas' demands imply equity between U.S. citizens and foreign citizens, and he has opened many loopholes for millions of economic migrants to cross into the United States.
Amid the massive inflow of roughly 2 million global economic migrants in 2022, Mayorkas insists the border is "secure," and rejects any criticism of his deadly, elite-backed wealth-shifting policies. "We cannot have the rights and the needs of individuals who are seeing humanitarian relief in the United States be exploited for political purposes," he told ABC News on January 1.
But Mayorkas' equity-above-enforcement policy is also favored by U.S. elites.
The federal government has long operated an economic policy of "Extraction Migration" which pulls human resources from poor countries and use the imported people to grow Wall Street and the economy. The colonization-like policy has extracted vast amounts of human resources from needy countries and has killed thousands of unrecognized migrants.
The inflow of workers, renters, and consumers has successfully forced down Americans' wages and boosted rents and housing prices. The inflow has also pushed many native-born Americans out of careers in a wide variety of business sectors, and reduced native-born Americans' clout in local and national elections.
Mayorkas and Drugs
The Washington Post, like many outlets, has largely hidden this civic and economic damage from its readers. But the newspaper recently posted a dramatic series of stories about the federal failure to deal with the growing drug flow.
During the past seven years, as soaring quantities of fentanyl flooded into the U.S., mistakes by successive U.S. administrations allowed the most lethal drug crisis in American history to become significantly worse, a Post investigation has found. https://t.co/rGaP5rgcwN pic.twitter.com/4uuwZqrBR4

— The Washington Post (@washingtonpost) December 12, 2022
In the Washington Post interview, Mayorkas did not suggest or call for diplomatic pressure or trade threats against Mexico or against China, where the chemicals for drugs are manufactured.
But Mayorkas acknowledged that China produces the chemicals that are converted to drugs by Mexico's cartels:
We continue to see precursor chemicals originate from China. We also see equipment used in the manufacture of fentanyl originated from China and therefore our interdiction capabilities are driven accordingly. So, we are seeking to interdict the flow of the precursor chemicals and the equipment from China.
Other White House officials speak vaguely about diplomatic pressure on Mexico and China. "There is no reason why the United States and China cannot work together to reduce the flow of precursor chemicals that go into fentanyl that is killing tens of thousands of Americans," national security chief jake Sullivan told NPR on January 6.
Pro-migration groups are also trying to keep the issue of U.S. drug deaths from reducing migration into Americans' housing and jobs.
Gosar's white nationalist activity is well documented & it's not new, but this Tweet is deeply concerning. While synthetic fentanyl is an urgent issue, it is NOT an immigration issue. This sort of replacement theory rhetoric that falsely blames migrants courts political violence. pic.twitter.com/cmqyPtHizi

— Zachary.A.Mueller (@ZacharyAMueller) January 11, 2023
In contrast, President Donald Trump used the threat of trade tariffs in April 2019 to force Mexico to block economic migrants on their trek to the U.S. border. His threats were fiercely opposed by U.S. business groups but they quickly persuaded Mexico to slash migrant arrivals from 144,000 in May to 53,000 in September.
On January 5, Trump suggested he would pressure Mexico to cooperate in a "war" against the drug cartels if he is reelected:
Our country is being poisoned from within. … The drug cartels are waging war in America. And it's now time for America to wage war on the cartels. In this war. Joe Biden has sided against the United States and with the cartels … I will also work to forge an unprecedented partnership with neighboring governments in our region just like I did in Mexico.
NEW VIDEO: President Donald J. Trump Announces Plan to Destroy the Drug Cartels pic.twitter.com/ivh4XZpKFi

— Trump War Room (@TrumpWarRoom) January 5, 2023
Trump used strong, emotional language to describe the drug damage linked to Mayorkas' border rules:
Fentanyl, heroin, meth, and other lethal drugs are pouring across our wide-open border, stealing hundreds of thousands of beautiful American lives and it's happening like never before in our history. Children are being left without parents, families are being ripped apart. Communities are being decimated. Our neighbors and fellow citizens are having their entire worlds destroyed. … The cartels, they are making more money than they've ever made before. … Biden's open border policies are a deadly betrayal of our nation.
Other GOP legislators are declaring similar policies.
Mayorkas blamed prior administrations and events for the drug death toll on his watch:
We've seen demand for illegal drugs in this country for decades, and when we have a challenge, such as the [coronavirus] pandemic which causes so many mental health issues, depression, and the like, unfortunately, we see people turn to controlled substances, to illegal drugs, as what they think is a balm, but it's only an aggravating force in their lives …

What we are doing here in the Department of Homeland Security, with our federal, state and local, tribal territorial partners, is also attacking supply. It is not just a demand issue, it is not just a supply issue: It is all of the above. … And we are attacking the supply not only in the interior of the United States, not only at our border, but in the countries of origin. In Mexico, working increasingly with law enforcement in Mexico. … We're attacking it with all our forces, all our tremendous capabilities.
Mayorkas' complacent response came a few days after the White House issued a press statement touting its anti-drug efforts;
For the last two years, the Biden-Harris Administration has taken historic steps to remove barriers to addiction treatment, go after drug traffickers and their profits, and get more naloxone into communities. As a result, today's data continue to show a decrease in overdose deaths for the fifth month in a row.
But state officials have a different perspective.
"Since 2019, the number of overdose deaths has grown on an exponential scale, jumping by 20% between 2019 and 2020 and jumping by an additional 39% between 2020 and 2021," said a November 2022 statement by King County in Washington state. "More overdose deaths have already occurred in the first 9.5 months of 2022 than all of 2021 combined, continuing this tragic trend. An average of 17 overdose deaths have occurred each week in King County in 2022," it added.
"The 1,286 overdose deaths reported to MDH [Minnesota Department of Health] last year [2021] represented a 22% increase from the 2020 total," said a July 2022 report from the Minnesota government.
— Ænigmǝ🇺🇸🇳🇱 (@aenigme) January 1, 2023
In contrast to his statement that "we are doing that which needs to be done" to counter drugs, Mayorkas used more aggressive language when talking about what he described as "domestic violent extremism":
One of the greatest threats that we face in the terrorism realm on the homeland is the threat of Domestic Violent Extremism, and we are doing a tremendous amount as a Department of Homeland Security under the leadership of President Biden in all-of-the-federal government effort, working with our state, local tribal, territorial, partners, and also the private sector. This really requires an all-of-society effort [emphasis added].

I identified domestic violent extremism as a national priority area in our greater grant programs. We have a newly formed Center Prevention Programs in Partnership that is developing new models with local communities to identify individuals who may be descending into violence by reason of an ideology of hate, a false narrative, a personal grievance, to develop new prevention models. We're doing so much as a department, with our partners across the federal government and in communities across this country.
A March 2022 report by DHS described the term:
The Working Group used the definition provided in the Office of the Director of National Intelligence's "Domestic Violent Extremism Poses Heightened Threat in 2021" assessment issued on March 1, 2021, which defines a domestic violent extremist as "an individual based and operating primarily in the United States without direction or inspiration from a foreign terrorist [emphasis added] group or other foreign power and who seeks to further political or social goals wholly or in part through unlawful acts of force or violence." It is important to note that the mere advocacy of political or social positions, political activism, use of strong rhetoric, or generalized philosophic embrace of violent tactics does not constitute extremism and is constitutionally protected.