EUREKA, California — In this coastal city in Humboldt County, advertisements for hydroponic growing supplies flood the radio airwaves in between classic tunes by the Grateful Dead and the Velvet Underground.
Humboldt County, the medical marijuana-growing capital of the world, is nestled within California's reliably Democrat second congressional district, a collection of six counties in the northwest corner of the state that stretches north from Marin all the way up along the coast to the Oregon border.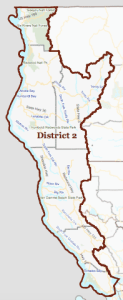 Hillary Clinton will need to assemble a strong ground game before the state's June 7 primary if she is to defeat Sen. Bernie Sanders in this district, where an "outsider" ethos prevails and progressive politics rule. It is this outsider status that will also likely propel Republican hopeful Donald Trump to victory here.
The district's Democrat Congressman, Jared Huffman, who has formally endorsed Hillary Clinton, needed little more than a second to answer when asked which Democrat might prevail in CA-02.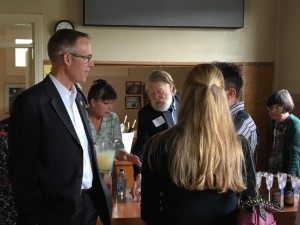 "They'll vote Bernie," Huffman told Breitbart News at a fundraising event Saturday evening in the neighboring unincorporated community of Bayside. "But I think Hillary wins the state."
That appeared to be the consensus across the district on Saturday, where earlier in the day, a small group of Sanders supporters gathered at the "Labor Temple" in Eureka for a phone banking session.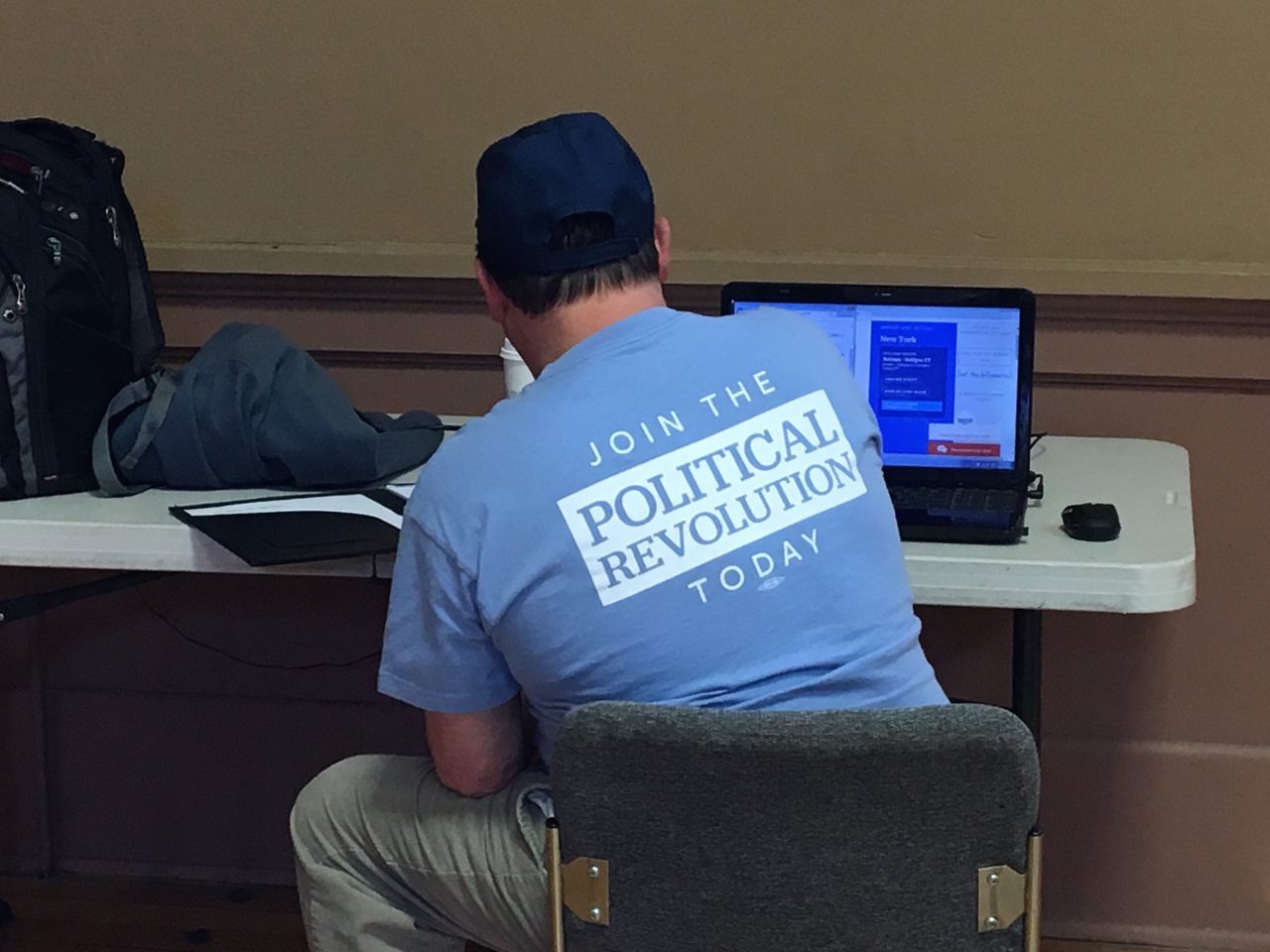 Sanders bumper stickers and yard signs dominate in this city; this reporter saw just one "Ready for Hillary" bumper sticker (and no yard signs) during a drive through Eureka in the afternoon.
"It's a very, very strong Democratic district," Humboldt County Democrat Central Committee chairman Bob Service told Breitbart News by phone Saturday. "I think it'll go to Sanders."
Of the district's nearly 390,000 registered voters, a staggering 49 percent are registered Democrats, while just 20.8 percent are registered Republicans and 23 percent express no party preference, according to the latest data from the California Secretary of State's office.
Perhaps unsurprisingly, the district also boasts one of the larger contingents of registered Green Party voters in the state, at 2.14 percent.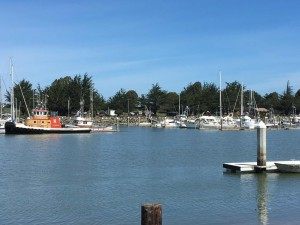 The district is more than 80 percent white, though there is a sizable Asian and Hispanic population here, according to the most recently available Census data. The marijuana industry dominates in Humboldt County (estimates put the industry at 25-30 percent of the entire county economy). But across the entirety of the 2nd district — which encompasses Humboldt, Del Norte, Marin, Mendocino, Sonoma and Trinity Counties — retail, healthcare and educational services remain the dominant industries.
The district also has two relatively large universities; Humboldt State University, in Arcata, and the two-year College of the Redwoods, in Eureka. One couple parked outside Humboldt County Democrat Party headquarters on Saturday guessed that as many as half of Arcata's roughly 17,500 residents are college students. That could be a significant boon to Sanders, who has done very well with college students and younger voters throughout the primary.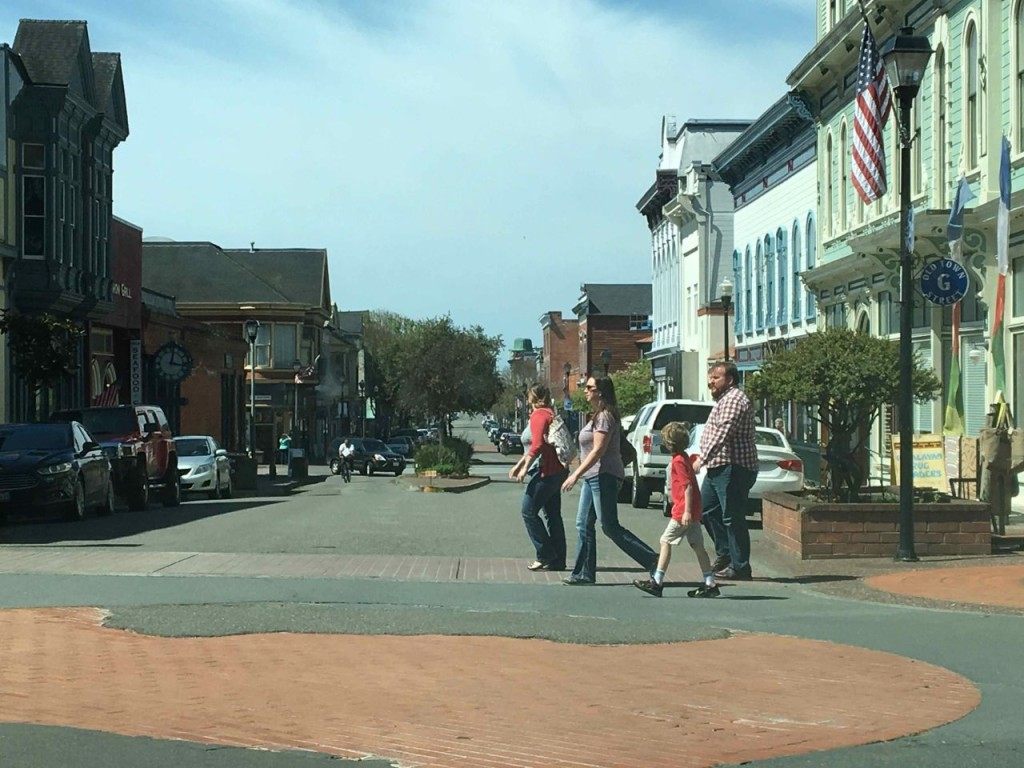 At the Huffman event, Eureka resident Steven Buckingham predicted that Sanders would safely carry the district in the primary.
"I'll put it this way," Buckingham told Breitbart News. "As a Eureka resident, I've never met someone in person here who has actually verbally said they're voting for Hillary."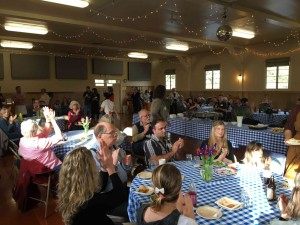 Dan Squire, news director of the area's "right-wing" radio station KINS, told Breitbart News that he thinks Clinton will carry the district in the primary.
"It may be [tight], but my sense is it will go to Hillary," Squire said. "These are generally very liberal people, and [Sanders'] message is going to resonate with a lot of us, but this district will go Hillary."
In the end, though, he added, "the Democrats are going to line up behind whoever the nominee is."
Meanwhile, it is far more difficult to ascertain the possible result of a Cruz-Trump battle here. There are just 81,000 registered Republicans here out of 390,000 total registered voters, making each single vote exponentially more important than in the rare, reliably Republican districts like neighboring CA-01.
The district's "outsider" status could give Trump a boost, however John Kasich may pick up some support from the area's more moderate Republicans. That could hurt Cruz, who does not enjoy the benefit of a very conservative voting bloc here.
Multiple calls to the Humboldt County Republican Party headquarters were not returned.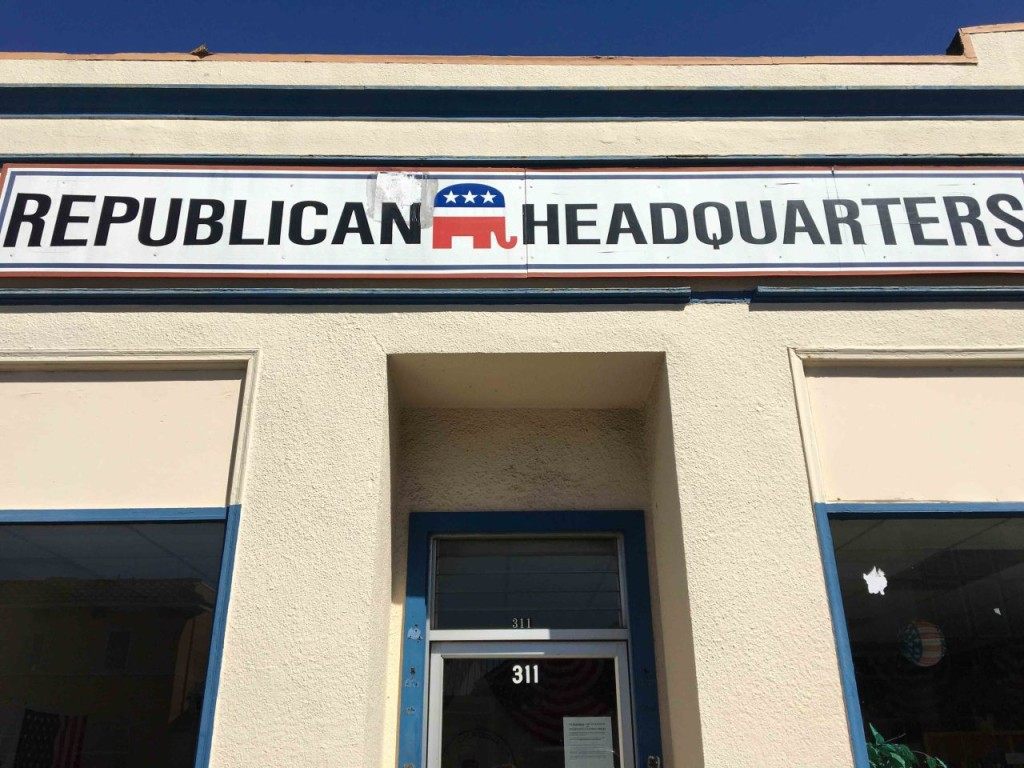 For Democrats, eight delegates (and one alternate) are up for grabs in CA-02, while the Republican winner will pick up three delegates. California's June 7 primary will likely prove decisive in determining both the Republican and Democrat general election nominee.
Follow Daniel Nussbaum on Twitter: @dznussbaum