Nigel Farage's Labour opponent in Thanet South has made a desperate plea on Twitter for £1000 donations from both Tony Blair and Alistair Campbell. Earlier today Will Scobie Tweeted at both men, but later removed the posts without offering any reason.
Mr Scobie is facing an uphill struggle in Thanet South as he is now polling in third place behind both UKIP and the Conservatives. His original Tweets are below: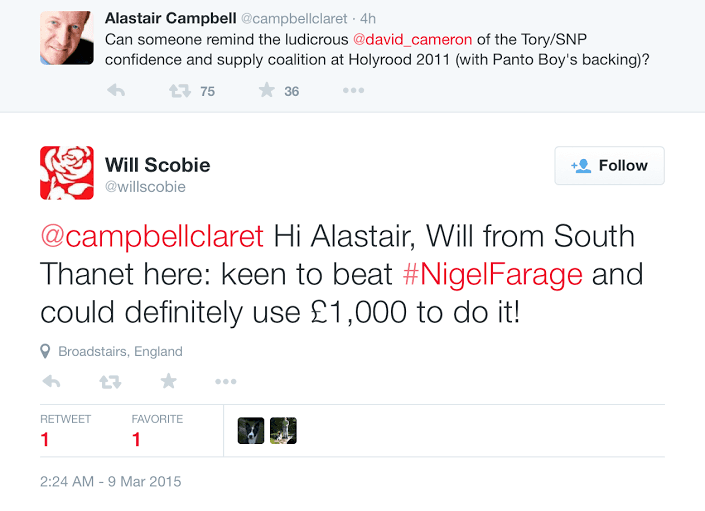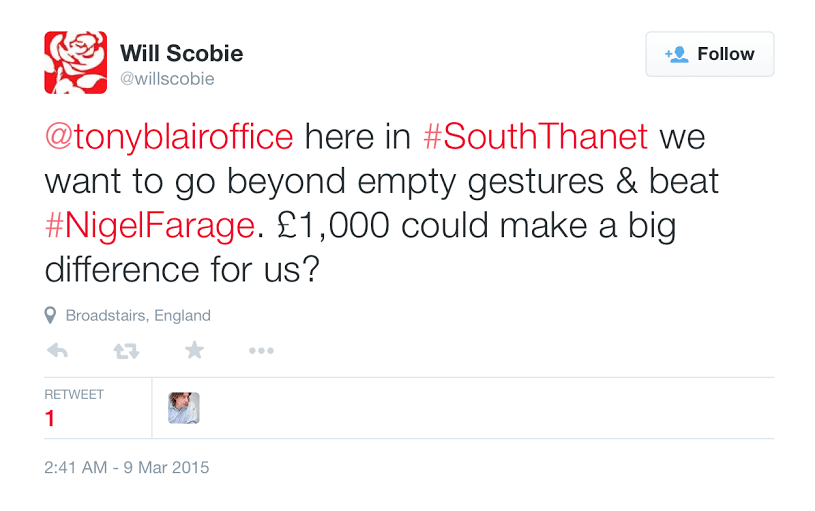 He has been accused of demanding "Blood Money" because Tony Blair is perceived to have made money because of the fame he acquired following a series of wars.