LONDON, United Kingdom – Radical leftists took to the streets of London this evening to protest against the Conservative government for being mildly conservative.
The protesters marched down Whitehall and past parliament shouting a variety of far-left slogans.
Things turned ugly when UKIP MP Douglas Carswell put in an appearance and had to be escorted from the scene in a police van as a mob surrounded him, chanting "scum". Mr Carswell was visibly shaken, and fled the scene in haste.
Below are some photos and videos of the protest: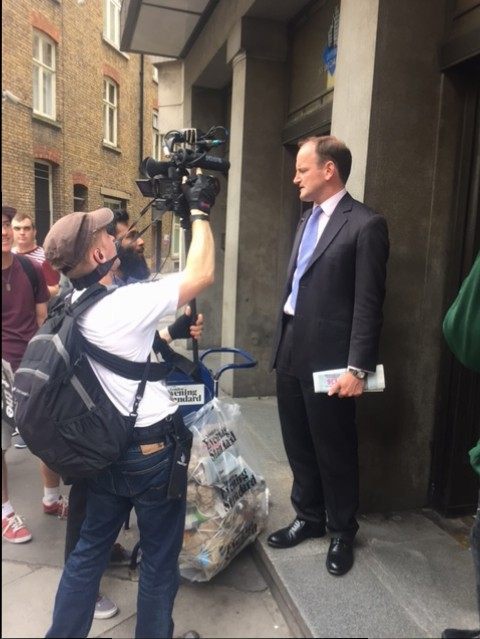 Guido Fawkes blogger Harry Cole was chatting to Mr Carswell when he was forced to flee:
— Harry Cole (@MrHarryCole) May 27, 2015