UKIP MEP Gerard Batten has blasted the National Police Aviation Service (NPAS) for going celebrity spotting while on duty.
The NPAS London branch usually has an effective social media presence, but appears to have been wrong footed by posting voyeuristic photographs of British celebrity comedian Michael Mcintyre and an unidentified woman they oberved in the city. Gerard Batten, UKIP's London Euro-MP reacted angrily to the tweet, which has now been taken down, remarking:
"The photograph of Michael McIntyre by a Police Helicopter, and it's publishing online is a gross misuse of police power. It isn't some private citizen taking a snap of a passing celebrity, this is the Police, abusing their authority.
"The implications for civil liberties raised by this are appalling to consider. This isn't Hollywood, this is real life".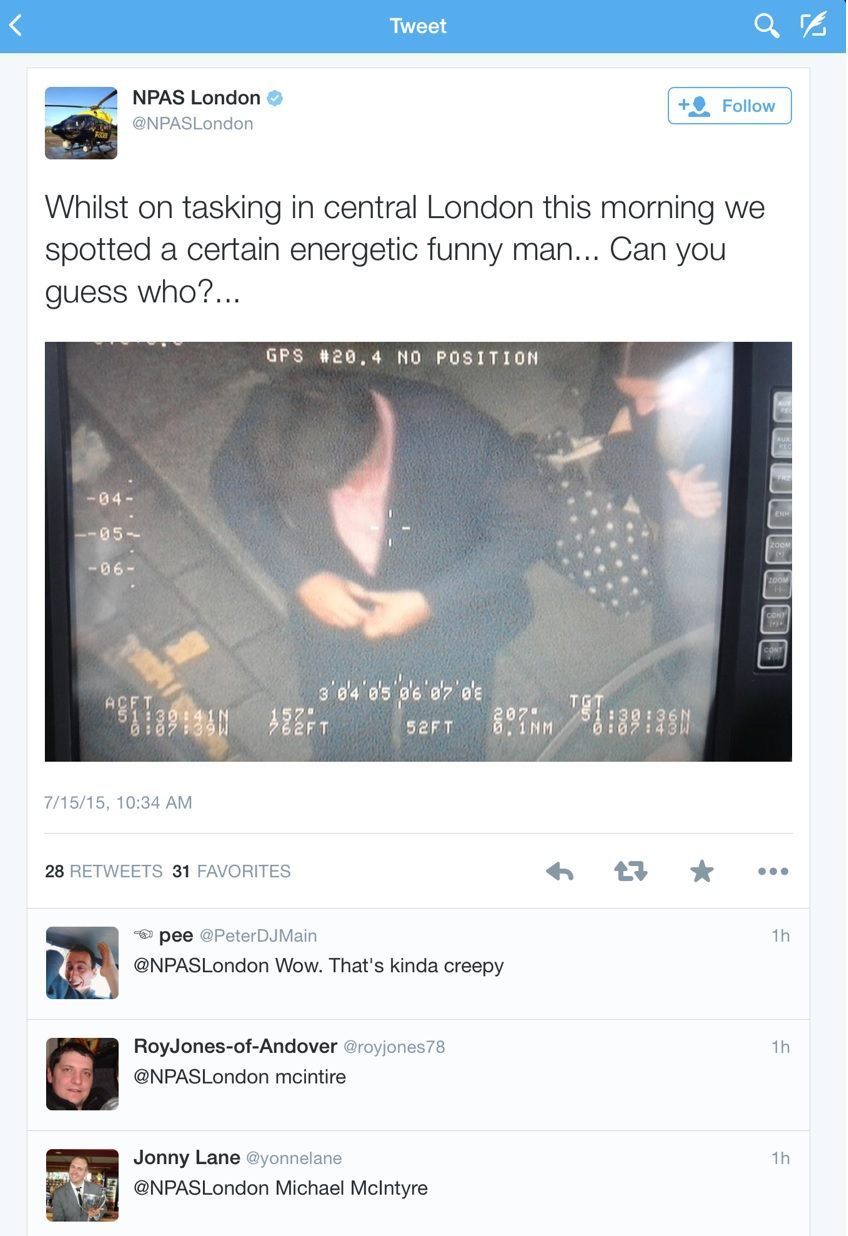 The Ground Operations Director for the National Police Air Service, Superintendent Richard Watson, said:
"We are aware of the tweet and as far as we are aware it does not breach any data protection legislation. We feel however it was inappropriate and it has since been removed.
"We will be speaking to the person who posted the tweet."
Follow Oliver Lane on Twitter:

Follow @Oliver_Lane

or e-mail to: olane@breitbart.com