A soldier and an elderly Muslim man were injured outside a mosque in France yesterday when a Muslim man of Tunisian descent rammed his car repeatedly into a group of soldiers standing guard. The soldiers opened fire on the car, hitting the perpetrator in his arm and leg. His injuries are not life threatening; he was arrested and taken to hospital following the incident.
The 29 year old French citizen rammed his red Peugeot rammed his car into a group of four soldiers standing guard outside a mosque in Valence, France, as worshippers were arriving for Friday prayer sessions. Backing up, he then repeated the manoeuvre, knocking three of the soldiers to the ground and injuring one in the leg, LeDauphine has reported.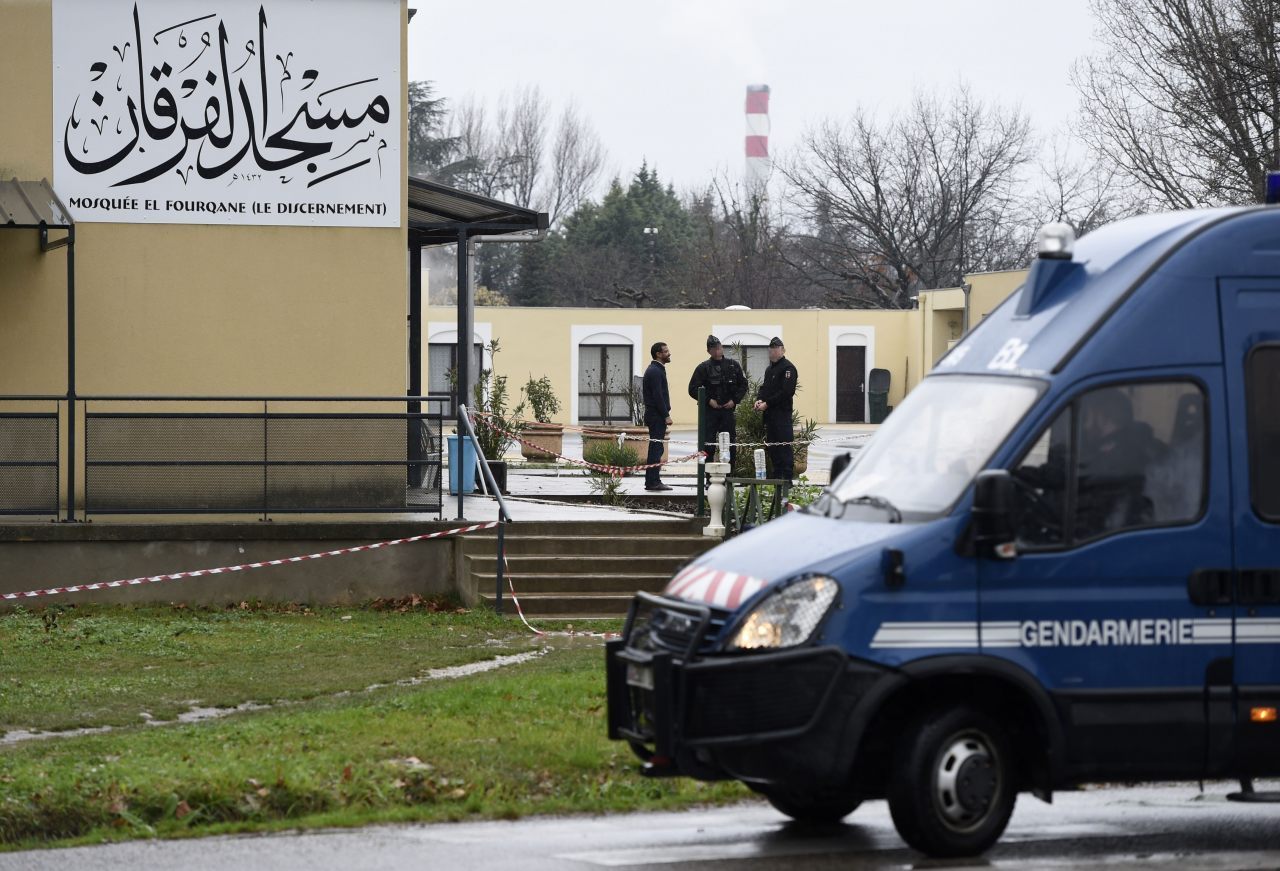 The soldiers responded by taking aim at the car, letting off more than 30 rounds into the base of the vehicle and accidentally hitting a 72 year old man arriving for prayers in the calf. The driver was also hit in the arm and the leg.
He was then arrested and taken to hospital, where he was operated on in the evening. Although he was seriously wounded his injuries are not said to be life threatening, according to a government statement. He was later visited at the hospital by his wife.
The man is said to be from Lyon, an hour away from Valance.
Prosecutor Alex Perrin said on Saturday that "so far it seems to be the act of an individual". He added that so far, investigators can find no link between the man and "a terrorist network or terrorist act".
The man, who is still in hospital, could be charged with "attempted murders against persons holding state authority," he said.
#URGENT Drôme Le conducteur gravement touché. 3 militaires et un passant légèrement blessés à #Valence (@ledauphine) pic.twitter.com/9VRE4gMeui

— Dominique Lang (@dlang57500) January 1, 2016
Nicolas Daragon, major of Valence praised the soldiers' "remarkable" self control, commenting: "We are all extremely shocked. This is an unspeakable attack outside the mosque of Valencia, known as a quiet, moderate place. There has never been any particular tension here. 
"I want to salute the coolness of the military, who have fully responded to the situation. Without their intervention, the injury toll could have been much heavier.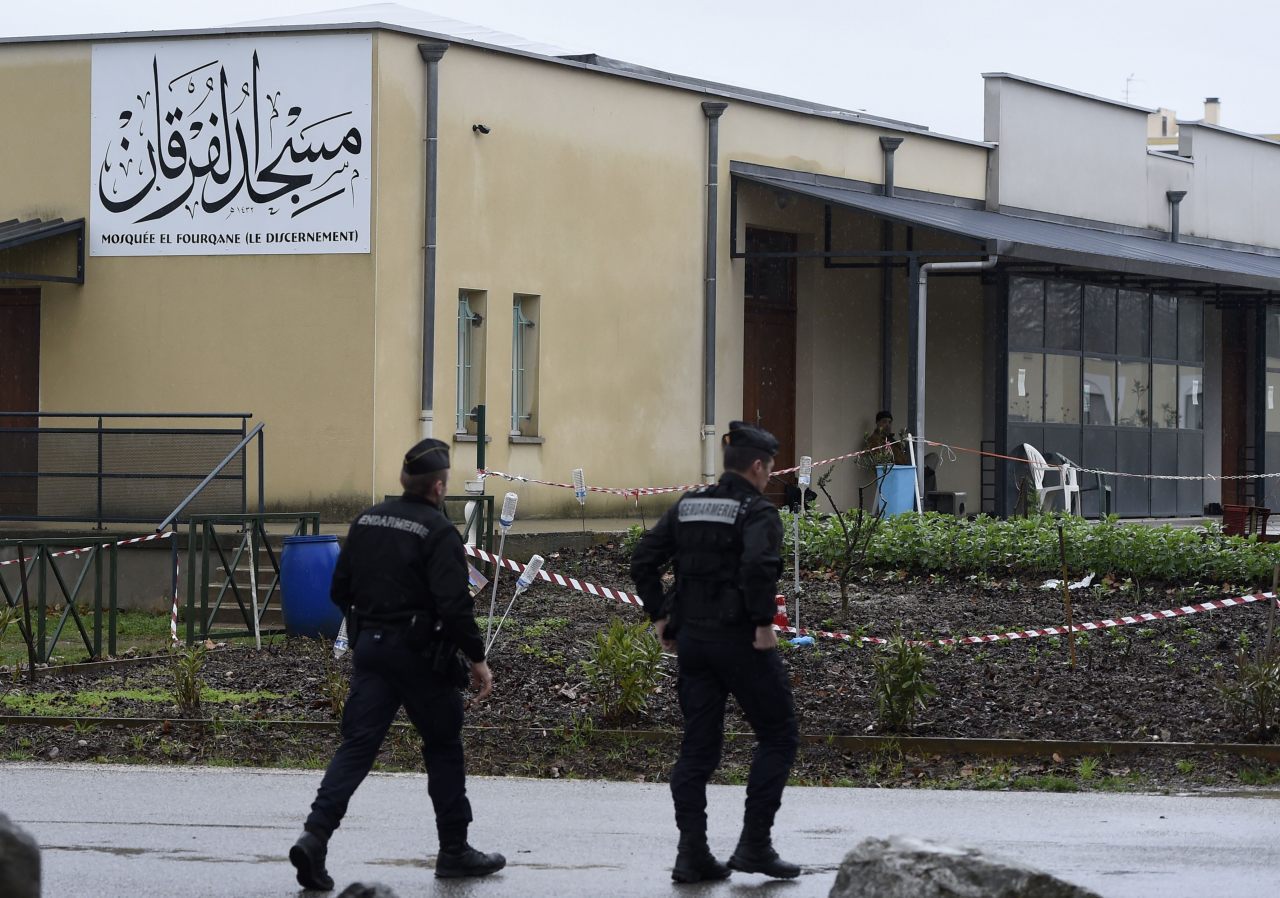 "I am eager to know the human motivation for this act, and I hope it will be heavily penalised."
Embarek Madi, president of the Muslim association that manages the mosque called the incident "sad," and "a shame", adding "we are dismayed."
"It was I who asked the army to come to the mosque," he explained, adding: "You feel safe when they are there.
Abdallah Deliouah, the imam preaching at the mosque addressed his congregation on Friday afternoon to condemn the attack in the strongest terms in an attempt to quell the agitated crowd gathered there. "We are shocked by this act of aggression shown towards the soldiers which protect the mosque," he said. "These young people, whom we have known since January, are received at the end of each service. Just before the incident, I had greeted them before heading home between the two prayer sessions."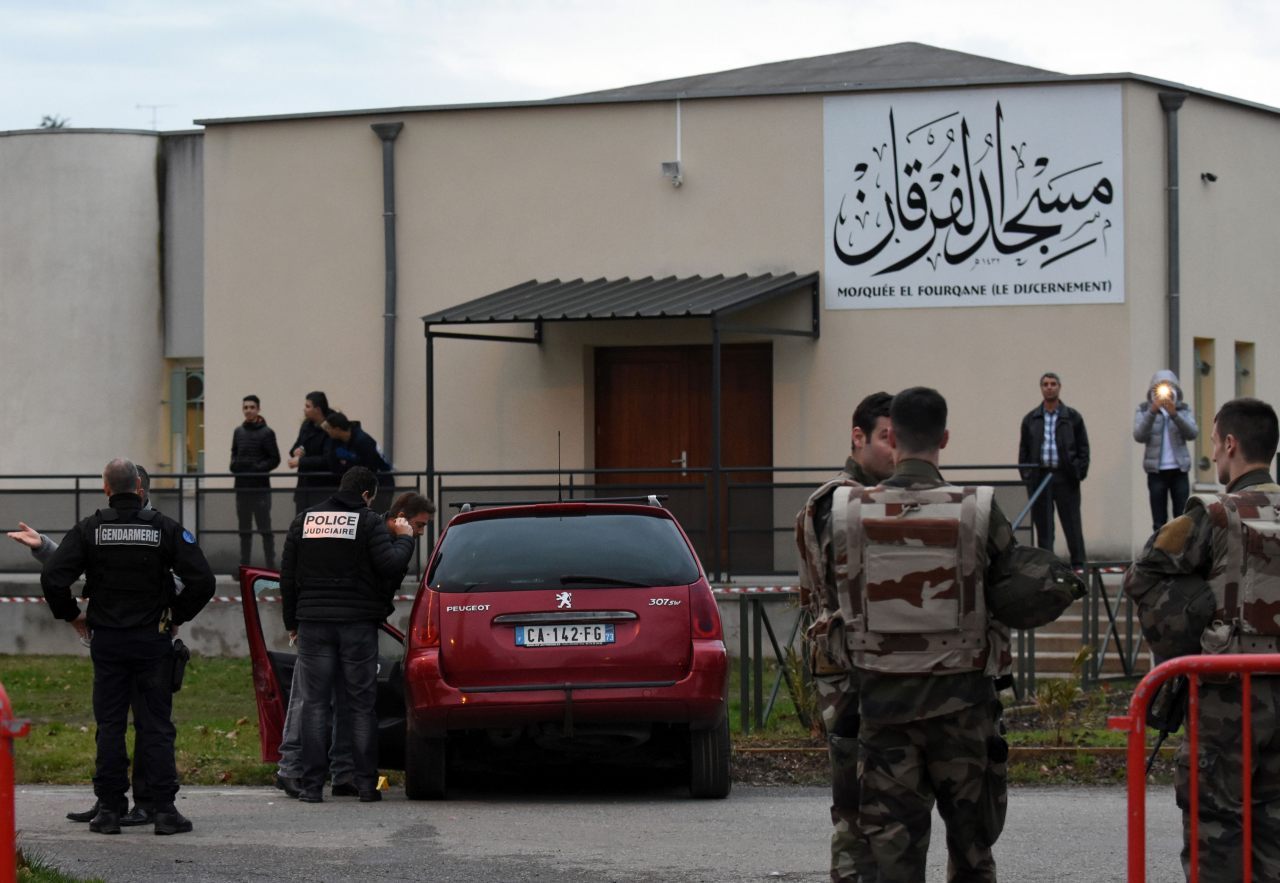 He added: "Pending the results of an investigation, we would like to reaffirm that this act, while serious, will not prevent our determination to promote our life together, as we have always done."
Follow Donna Rachel Edmunds on Twitter:

Follow @Donna_R_E

or e-mail to: dedmunds@breitbart.com
Pictures from Getty Images