TEL AVIV — The Islamic State has released propaganda photos showing the execution of a man south of Damascus named Moussa Badawi, who was accused of cooperating with a rival organization called Ahrar al-Sham.
The human rights group Action Group for Palestinians of Syria confirmed that IS operatives had executed Badawi, a Palestinian refugee who also served as the imam of the Palestinian mosque in the Yarmouk refugee camp south of Damascus.
Warning: the below photos contain violent, disturbing imagery. 
In the photos released by IS, armed members of the global terrorist organization could be seen leading Badawi to a specific point in the refugee camp where he was shot in the back of the head with a pistol.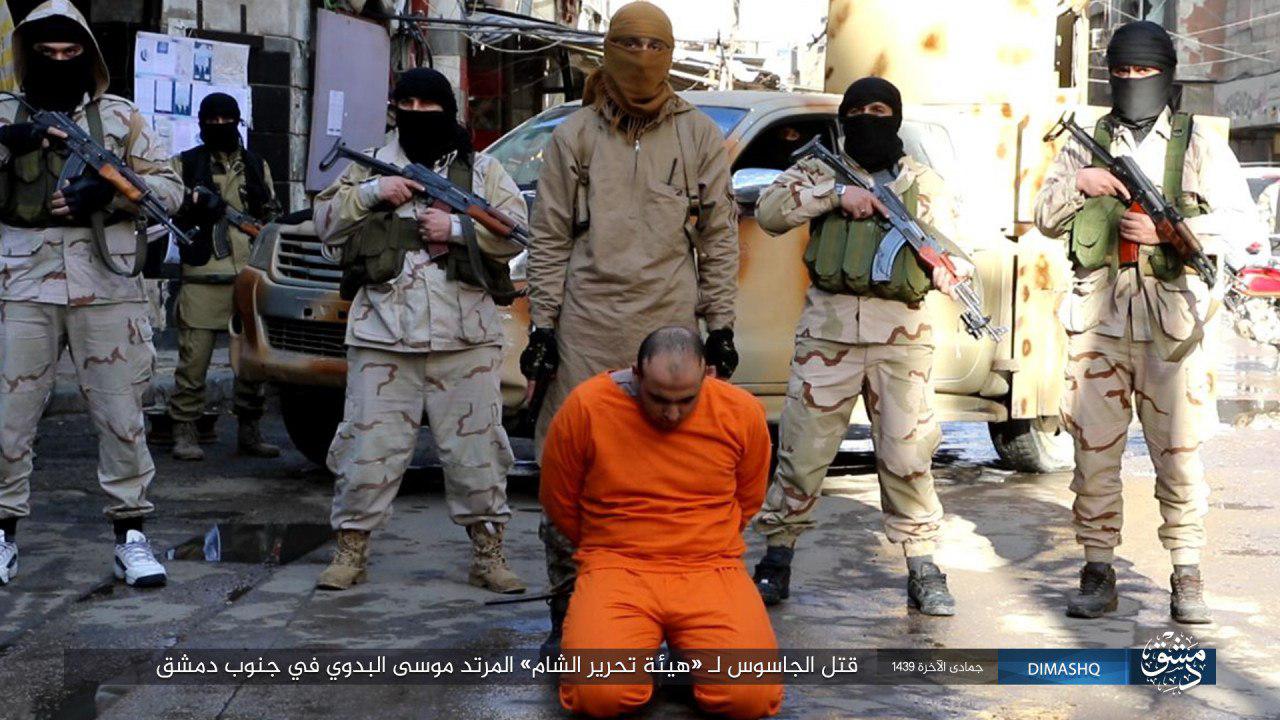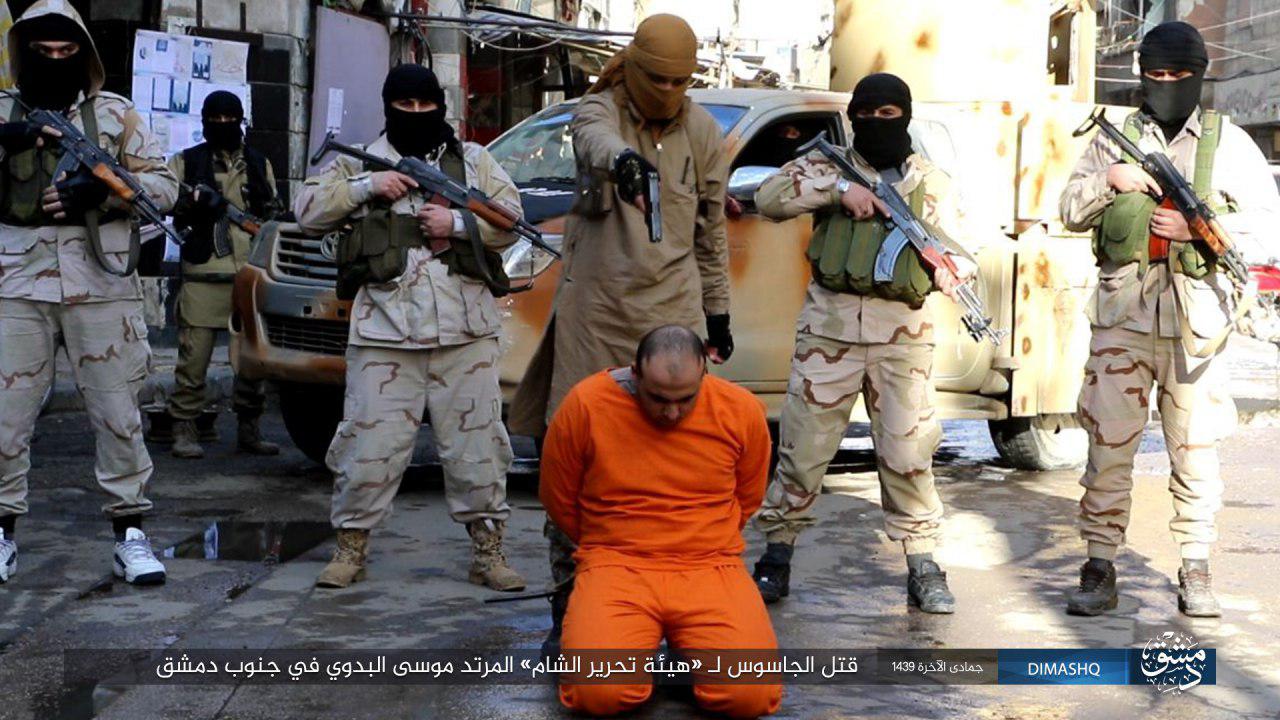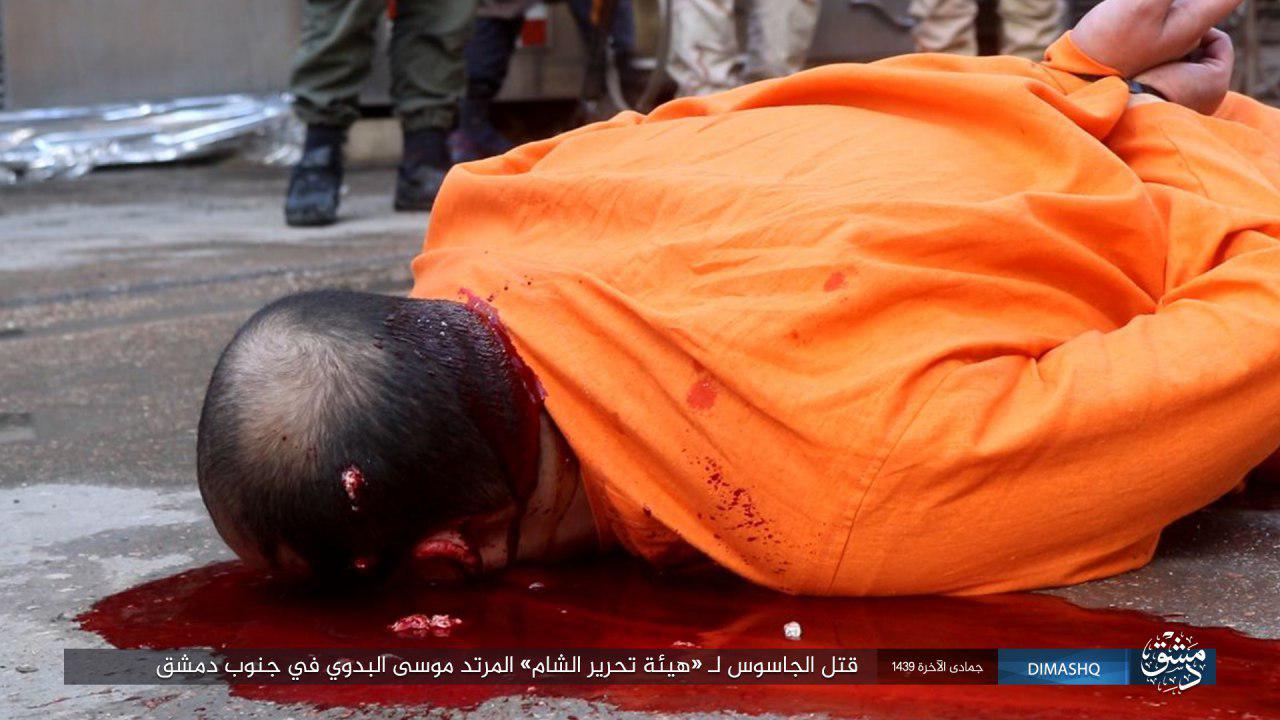 According to the human rights organization, this is not the first time the organization has executed a Palestinian refugee from Yarmouk under the same accusations of cooperating with rival groups.
In February of last year, the organization claims, IS executed Muhamad Atieh, a resident of the refugee camp who allegedly coordinated with the Aknaf Bait al-Maqdis organization.
In March 2017, IS executed four refugees, Muhamad Nassar and three others, for cooperating with the organization Ahrar al-Sham. A few days later the organization executed Muhamad al-Tayeh, also from Yarmouk, by cutting off his head and putting it on display in the refugee camp.
IS continues to control most of the Yarmouk refugee camp. In other parts of the camp, battles are ongoing with the Tahrir al-Sham organization, formerly known as the al-Nusra front, the Syrian branch of Al Qaeda.
As a result of the IS presence in the refugee camp, the Syrian army under President Bashar al-Assad continues to maintain a siege of the area, disconnecting the locals from electricity and water.