The Philippines have appraised and approved an auction to sell $21 million worth of jewelry previously belonging to former first lady Imelda Marcos.
The United States government confiscated the jewelry when dictator Ferdinand Marcos and his family fled to Hawaii in 1986 after a coup overthrew him. BBC reports, "Hundreds of millions of pounds were recovered from his bank account in Switzerland and later awarded to the government." Authorities stashed the jewels in a vault for almost 30 years.
The Philippines will display the jewels before the auction.
"The collection is a critical part of the past," explained Richard T. Amurao, Chairman of the Presidential Commission on Good Government (PCGG). "We believe that the exhibition of these ill-gotten jewels will be a great vehicle to raise awareness – especially for the younger generation and those who have forgotten – and to remind the Filipino people of the perils of the two-decade regime of corruption that was under the Marcoses."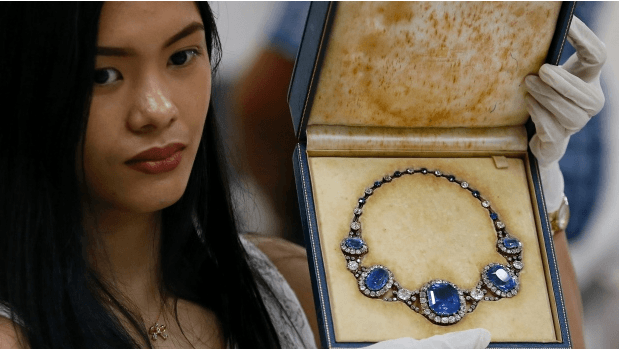 The government wants to auction the jewelry as soon as possible in case the people elect Ferdinand Marcos, Jr., vice-president in the next elections.
"Regardless of who is in power after June 2016, it is our duty to dispose of the jewellery as soon as possible," stated Andrew de Castro, commissioner of the Presidential Commission on Good Government.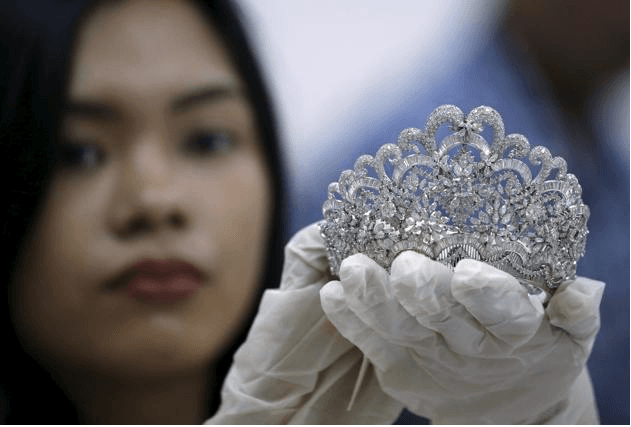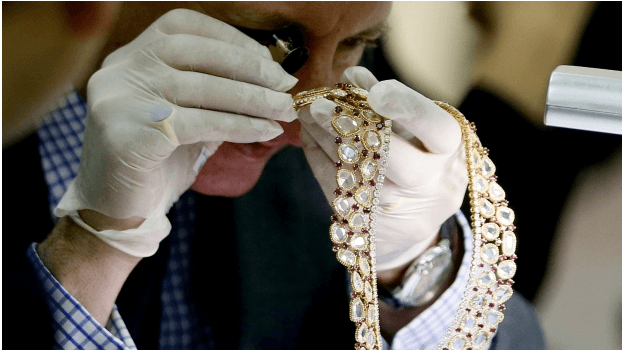 Pink diamonds are extremely rare. David Warren, an appraiser with Christie's, said his company sold a 16-carat pink diamond for $28.5 million in Geneva.
Investigators established a website to find 200 missing paintings believed to have belonged to Marcos. The collection includes works by Vincent Van Gogh, Michaelangelo, and Picasso. Marcos told authorities people gifted her the art and did not use state money to purchase them.
Authorities believe the Marcos family stole money during their time in power as the country drowned in poverty. Marcos built up a lavish designer shoe collection with over 1,000 shoes. She also spent money on designer handbags and clothes.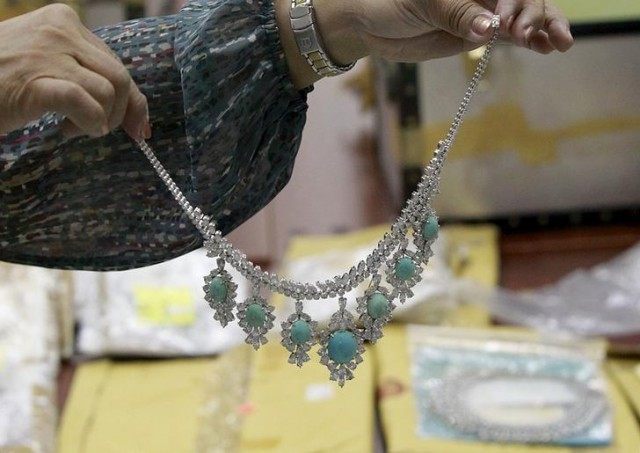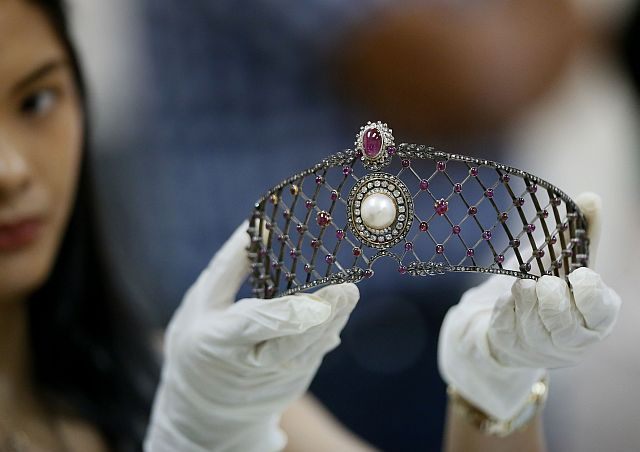 "It shows you the excesses of the Marcos regime," said Castro. "At a time when people were suffering, they were collecting this set of jewelery [sic]."
President Aquino allowed Imelda to return from exile in 1991. Leyte's first district elected her to Congress in 1995. She attempted to run for president in 1998, but conceded to the winner.
Ilocos's second district elected her back into Congress in 2010 to replace her son. She won re-election in 2013 and hopes to run for a third term.
During those times, though, a court ordered her to return almost $300,000 she and her husband took from the National Food Authority when they were in power.