The Lacoste clothing company has announced it will temporarily replace its iconic crocodile logo on its shirts with symbols of 10 endangered animal species, including the California condor, the Sumatran tiger and the Javan rhino.
For the first time in 85 years, the French fashion brand will change its famous reptile logo in an attempt to raise awareness of the plight of 10 endangered species.
Lacoste said its limited-edition shirts will highlight wildlife conservation in support of a campaign by the International Union for Conservation of Nature. In a three-year partnership with the conservationists Lacoste will produce a a new range of polo shirts, each with a logo of a threatened species on it.
Lacoste's website states that "by buying a polo, you participate in helping IUCN and Lacoste in the fight for wildlife conservation worldwide."
In a symbolic gesture, Lacoste will produce just the number of polo shirts that corresponds to the remaining population sizes of the animals believed to be currently in the wild.
The new "Save Our Species" line will feature a total of 1,775 polo shirts, with 350 shirts with a logo of the Sumatran Tiger, 67 of the Javan Rhino, 157 of the Kakapo parrot and 40 of the Burmese Roofed Turtle.
Proceeds from the $195 shirts will reportedly be donated to the conservation union in an effort to help protect endangered species.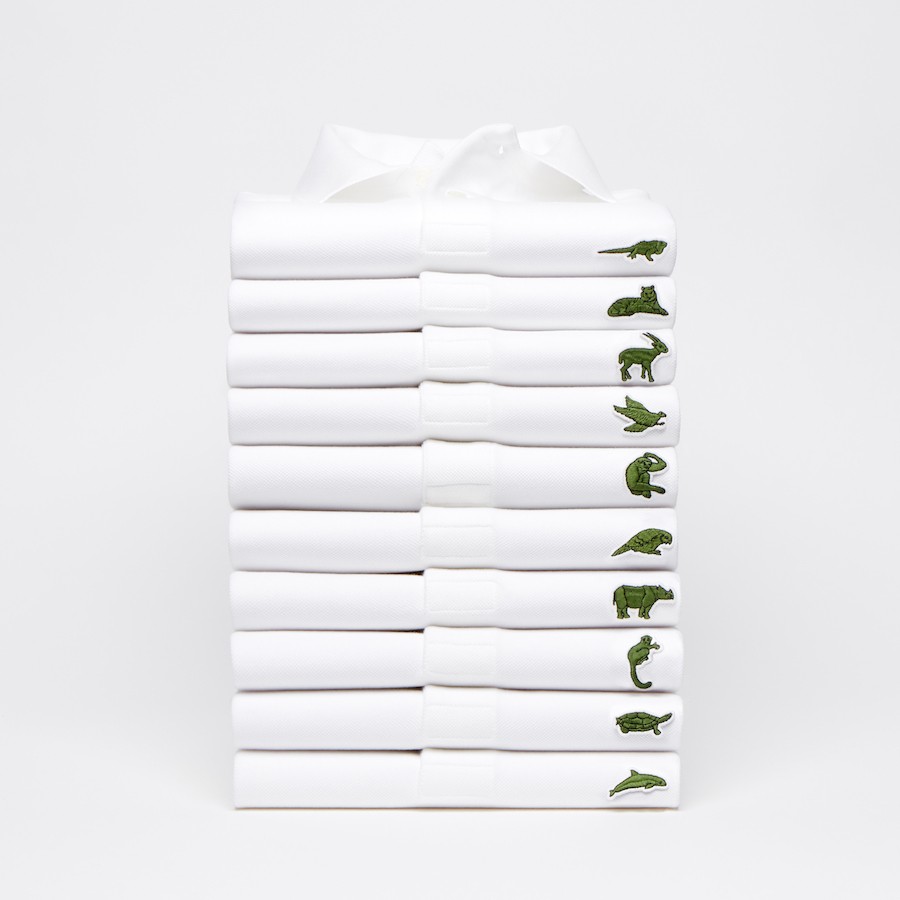 The small green crocodile logo was designed in 1927 by the artist Robert Georg, with the original pencil sketch drawn in homage to the tennis champion René Lacoste, the winner of a series of international tournaments.
The American press dubbed him the "crocodile," following a bet with the captain of the French team. If Lacoste won a crucial game for the championship, he would be awarded a crocodile-skin suitcase. And Lacoste won.
In 1933 René Lacoste's clothing company was born, with André Gillier as founding President and a green crocodile embroidered on each shirt.
In 2011, Lacoste removed its sponsorship from the Lacoste Elysée Prize, after the prize was awarded to Larissa Sansour for her photographic project "Nation Estate," depicting a dystopic Palestine.
Earlier that same year, Lacoste suffered another PR crisis when the French brand asked Norwegian police to prevent Anders Behring Breivik, a terrorist who killed 77 people in bomb and gun attacks in Norway, from wearing Lacoste clothing in court.
Follow Thomas D. Williams on Twitter Follow @tdwilliamsrome